ACCOLADE WINES CREATES ONE-STOP-SHOP TO EFFECTIVELY COLLATE DATA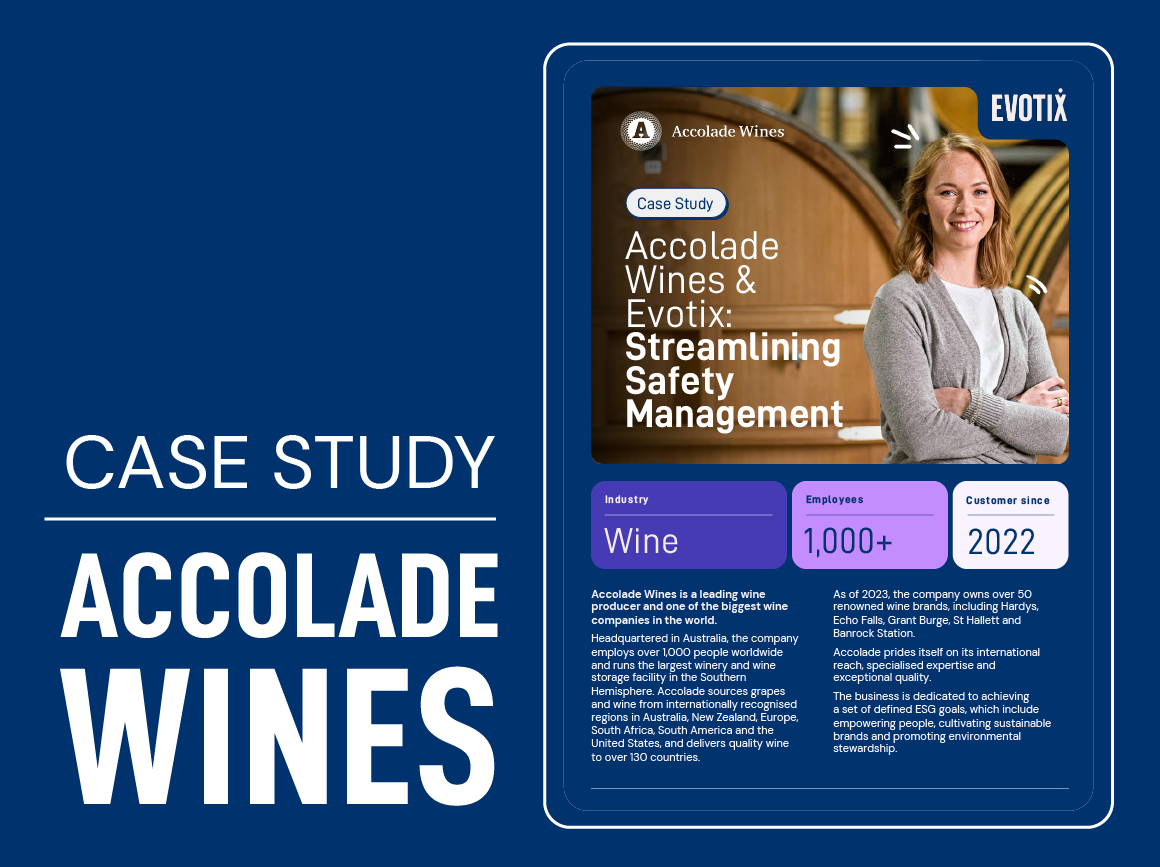 In This Case Study, You'll:
Learn Accolade Wines Built A Hub for All Safety Data

With such volume and variety in risks faced by workers at each of the company's sites, Accolade needed a centralized software solution capable of handling large amounts of safety information.

Discover A Few "Aha" Moments


Evotix's Assure enables Accolade's leaders to investigate reports before they're published and allows them the ability to verify that the information being reported is accurate.

Answer Your Big Questions on WHY Accolade Wines Partnered with Evotix


Now all of Accolade's actions are in one place, serving as a one-stop-shop for all improvement plans, corrective actions, preventive actions and risk assessments.
What are you waiting for? Read this case study to understand how Accolade Wines created a hub for all its actions and risk assessments with the help of Evotix.
Frequently Asked Questions (FAQs)
Why should I stop using manual processes to manage my health and safety processes?
What type of businesses should say goodbye to using manual processes to manage safety?
What type of return on investment could health and safety software provide?