Incident Management vs. Incident Prevention: What Should Come First?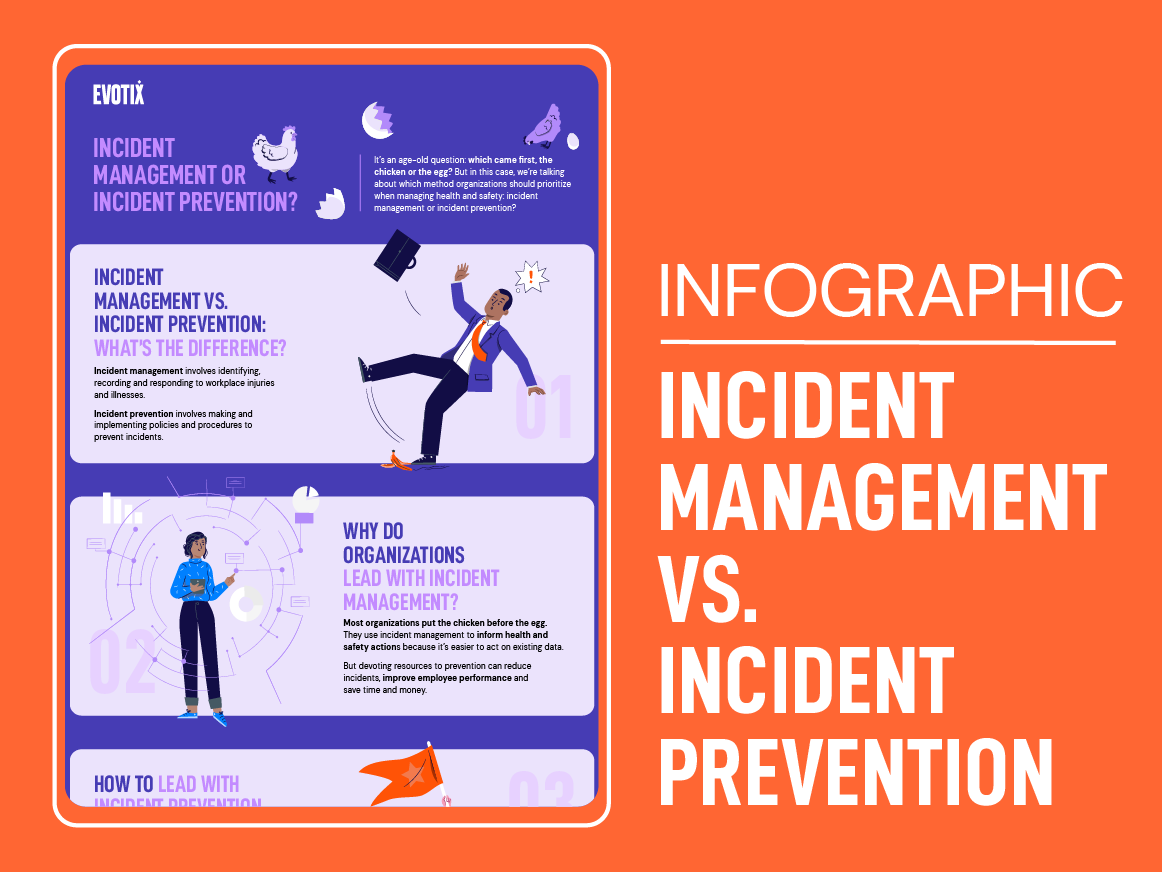 In This Infographic, You'll:
Learn Why Some Organizations Lead With Incident Management


Many organizations use incident management to inform health and safety actions because it's easier to act on existing data.

Discover A Few "Aha" Moments
Learn the key differences between incident management and incident prevention.
Answer Your Big Questions on How To Lead With Incident Prevention in Your Company
Devoting resources to prevention can reduce incidents, improve employee performance and save time and money.
What are you waiting for? Download your copy to learn why you should lead with incident prevention at your company.