Latest Post:
Why you should care about the Bureau of Labor Statistics
20 December 2021 - Langdon Dement
It's that magical time of year again. A time of insight; a time of recollection; a time of lagging indicators; a time of Bureau of Labor Statistics (BLS) injury and illness information. The data is released annually, towards the end of the year, and provides valuable guidance into various detailed..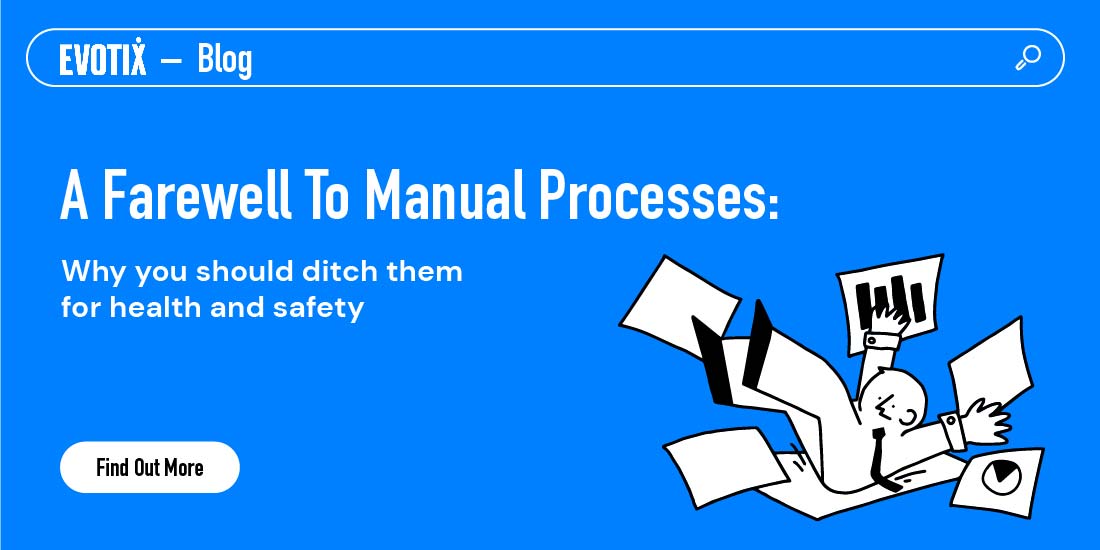 A farewell to manual processes: Why you should ditch them for health and safety
18 November 2021 - Evotix
One of the great classics in American literature is A Farewell to Arms by Ernest Hemingway. In the title, "arms" naturally means weapons, but it got us thinking about human arms—the ones attached to..