Top 15 KPIs for Health & Safety to Track
5 April 2022 - Evotix
How are you measuring the well-being of your staff? Are you measuring their well-being at all?
Are your staff engaged? How do you know?
Do they follow safe practices? Again, how can you be sure?
In today's post, we'll discuss key performance indicators (KPIs) when it comes to health and safety. It's critical to remember that behind a KPI, especially in health and safety, is an individual, or a business process that is trying to protect the safety and well-being of an individual.
At Evotix, people are at the heart of what we do. Our purpose 'To create a safer, smarter future – for business and for people' is our drumbeat and setting clear health and safety KPIs can ensure you are protecting your must valuable asset, your people.
So what's our view on these all-important KPIs? Let's start with some fundamentals.
What are Key Performance Indicators for Environmental, Health and Safety?
Key Performance Indicators (KPIs) are instrumental in helping companies set environmental, health and safety (EHS) goals, as well as track how well they are performing against them.
With the advent of sophisticated software that can more easily measure and track key targets, it's become easier to monitor KPIs, and ensure the company is on track to hit them.
At Evotix, we harness the newest technological developments to provide organizations with the ability to track and analyze data on accidents and incidents, automate reporting and notifications, and ensure compliance with a web of complex legal regulations.
What are the benefits of setting EHS KPIs?
KPIs for environment, health and safety are an important way to measure performance across a company. Without these objective measures, it becomes impossible to keep track of how well the company is performing, how it can improve its EHS record, and whether any changes being brought in are effective.
KPIs are particularly important in EHS because the results are often not immediately obvious in financial results or operational performance. Businesses that set objective goals and use KPIs to monitor progress against those goals will find it significantly easier to improve their EHS record in a cost-effective and impactful way.
Technology now enables all this to be done electronically, without needing staff members to fill out lengthy paper forms to complete audits and inspections. With online solutions, this information gets recorded instantaneously, allowing EHS managers to get a quick overview of the latest data, follow up immediately as needed on any issues raised, and easily spot patterns across audits.
What are the limitations of EHS KPIs?
While setting goals and measuring them with KPIs is key to an organization's safety, it's also important to be aware of the limitations so they can be addressed and mitigated.
For example, employers need to be aware that employees might be incentivised not to report unsafe acts if they're conscious that this has an adverse impact on KPIs. This is a dangerous outcome: set goals carefully. Initially an apparent increase in the number of unsafe acts can be a good thing, as it brings transparency and allows managers to take action.
This is where a culture of safety and trust is needed to provide assurance that 'doing the right thing' is more important than hitting targets. In other words, it's the overall underlying performance that is the most important factor – not just measuring a limited set of outcomes.
It's also important to include measures both around the design and maintenance of the safety system, as well as around how safety is practiced day to day. It's the difference between 'safety as practiced' versus 'safety as designed'. For example, a KPI for 'safety as designed' could be 'the percentage of standard operating procedures that have not been reviewed in the last 12 months'. In contrast, a KPI for 'safety as practiced' would be 'the number of times an employee was observed not following the standard operating procedure'. It's only through tracking both these measures that you get a complete picture of safety within the workplace.
Key Performance Indicators for EHS
There are two main types of KPIs: Lagging Indicators and Leading Indicators.
Lagging Indicators track what has happened. Examples of lagging indicators could include:
Work-related injuries that qualify as lost time injuries (LTIs)

Lost production days due to sick leave

Incidents or near misses

Complaints about work that is carried out in unsafe or unhealthy conditions

Early retirements
Lagging Indicators are an important measure of safety, and a good way for a company to benchmark its own progress by highlighting areas that need improvement. However, they only provide a partial picture – it is important also to observe how safety is practiced using Leading Indicators that provide insight about future performance.
Important EHS Leading Indicators could include:
Percentage of managers with adequate EHS training

Percentage of workers with adequate EHS training

Number of workplace inspections

Frequency of observed safe (or unsafe) behaviour

Number of EHS audits performed

Percentage of EHS suggestions or complaints for which feedback was provided in a timely manner

Prevalence of certain health problems
Leading Indicators are vital, as tracking them is a good way of understanding how systems are adhering to preventative health and safety measures. It's important to have a combination of Lagging and Leading indicators as KPIs to ensure all bases are covered.
Why safety KPIs need to be part of wider business KPIs
Safety KPIs need to be considered as part of wider suite of business KPIs for operational effectiveness. After all, measures such as careful planning, investigating disruptions, and establishing corrective and preventative strategies are all operational processes applicable to other aspects of business operations. Senior business executives know that good processes have been created, but they also need to know that these processes are being followed and are working – and this extends to EHS processes. This ranges from audit compliance to evidence of safety leadership and conversations.
With clear safety KPIs, the senior leadership is given reassurance that 'safety as practiced' is the same as 'safety as designed', providing confidence in wider operational efficiency across the business.
Customer story: Actavo
Actavo is a leading international engineering solutions company, which designs, builds and maintains the vital infrastructure used across the world every day. With a growing business and a large global, off-site workforce, Actavo recognized the need for a health and safety software solution that could improve how they managed health and safety, but which was flexible enough to adapt to future needs.
Improving its reporting culture by establishing KPIs and making it easier to engage was fundamental to this. By using Assure, Actavo was able to easily identify key trends, track leading indicators and drill down into the detail to predict where preventative measures would be most effective.
As a result, it has seen significant improvements in quality and safety information captured, which has enhanced the visibility, uniformity and reporting of health and safety performance data to senior management. To date, using Assure, Actavo has reported 97k audits or inspections undertaken; 8.8k incidents reported; 50.6k behavioural safety HEART conversations; 48k near misses recorded and 21.3k corrective actions completed.
Why choose Evotix?
At Evotix, our priority is helping you embed a safety mindset into your day-to-day activity. Our solution helps set a new benchmark for workplace safety through an intuitive and engaging platform.
Our easy-to-use dashboards make it simple for employees to report, share, and take meaningful action based on your most important KPIs – observing and reporting on actual activities happening on the ground.
If you need support on setting your Health and Safety KPIs, talk to us today, we would love to help.
RELATED BLOGS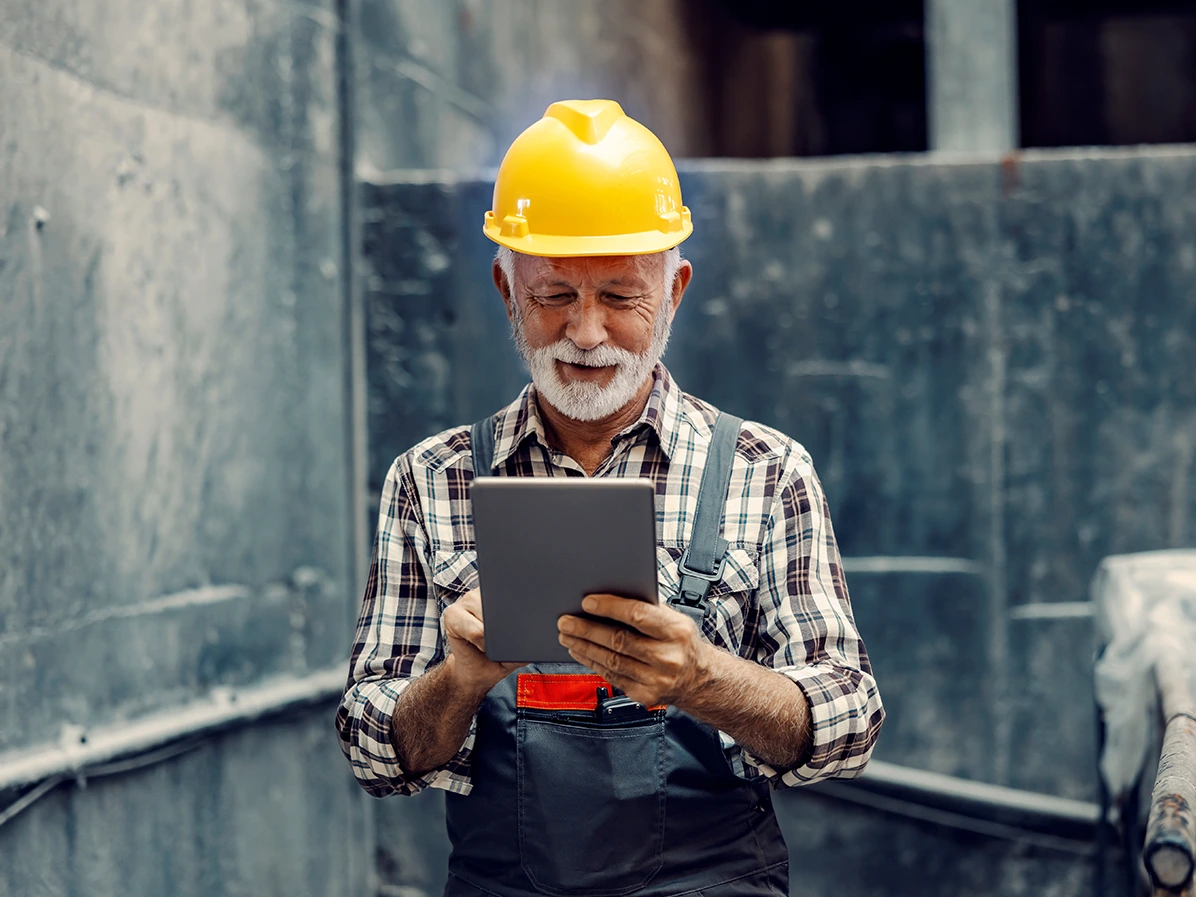 Tips for Managing EHS With an Aging Workforce
18 April 2023 - Evotix
The concern around the impact an aging workforce has on the EHS space has been growing greater in recent years. As more workers approach retirement age and continue working into their 60s and 70s,..
Morale and Engagement, EHS, Safe Operations, EHS Compliance
Read Article