Actavo Reduced Workplace Incidents By 20%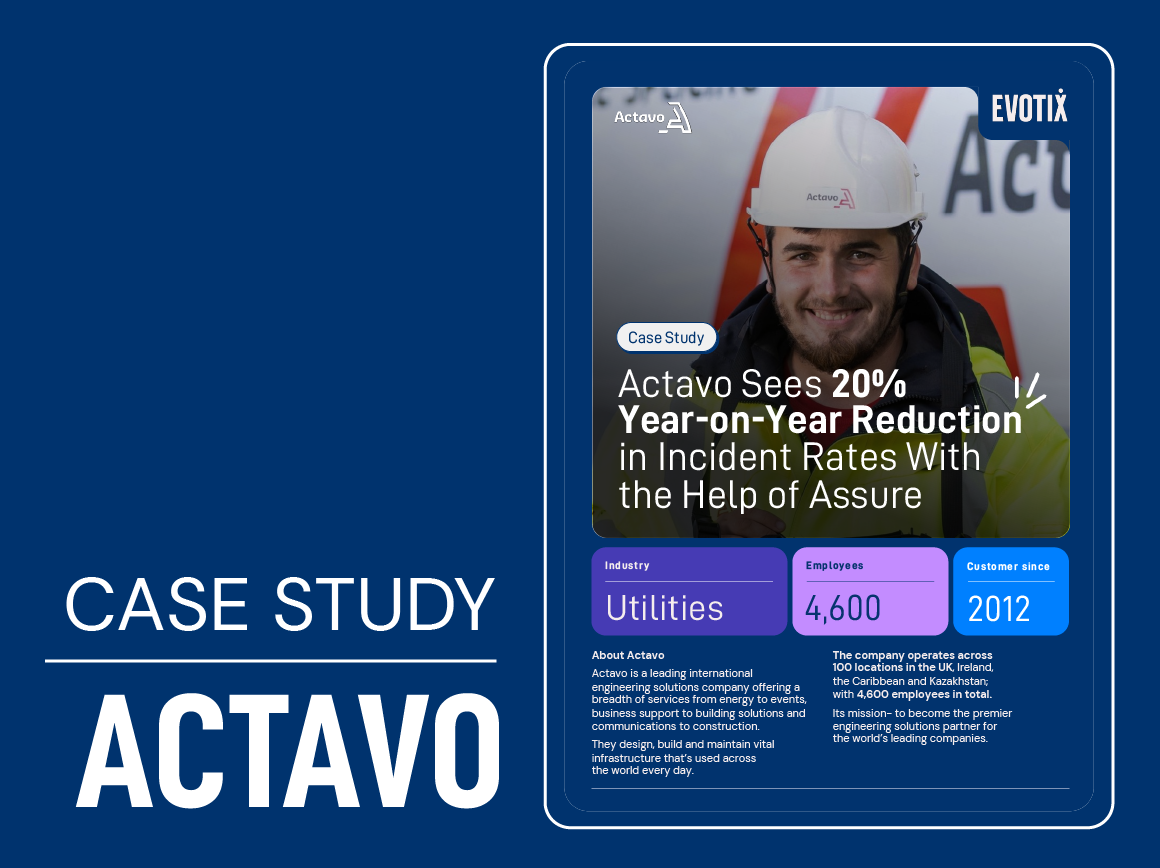 In This Case Study, You'll:
Learn How Actavo is Making Data-Drive Decisions


Evotix's Business Intelligence tool allows

Actavo to identify trends, track leading indicators

and analyze the events behind the data to decide

where preventative measures will be most effective.

Discover A Few "Aha" Moments


The aim for Actavo is to provide their entire workforce with a health and safety voice, from those in a health and safety role, to operations, to crew members.

Answer Your Big Questions on WHY Actavo Partnered with Evotix


Accessibility was key when dealing with a global

and mobile workforce. Evotix's mobile app and

portal make it simple for anyone, anywhere, to r

eport on health and safety 24/7.
What are you waiting for? Read this case study to understand how Actavo's health and safety program transformed with the help of Evotix.
Frequently Asked Questions (FAQs)
Why should I stop using manual processes to manage my health and safety processes?
What type of businesses should say goodbye to using manual processes to manage safety?
What type of return on investment could health and safety software provide?