Putting Safety in the Hands of Your Employees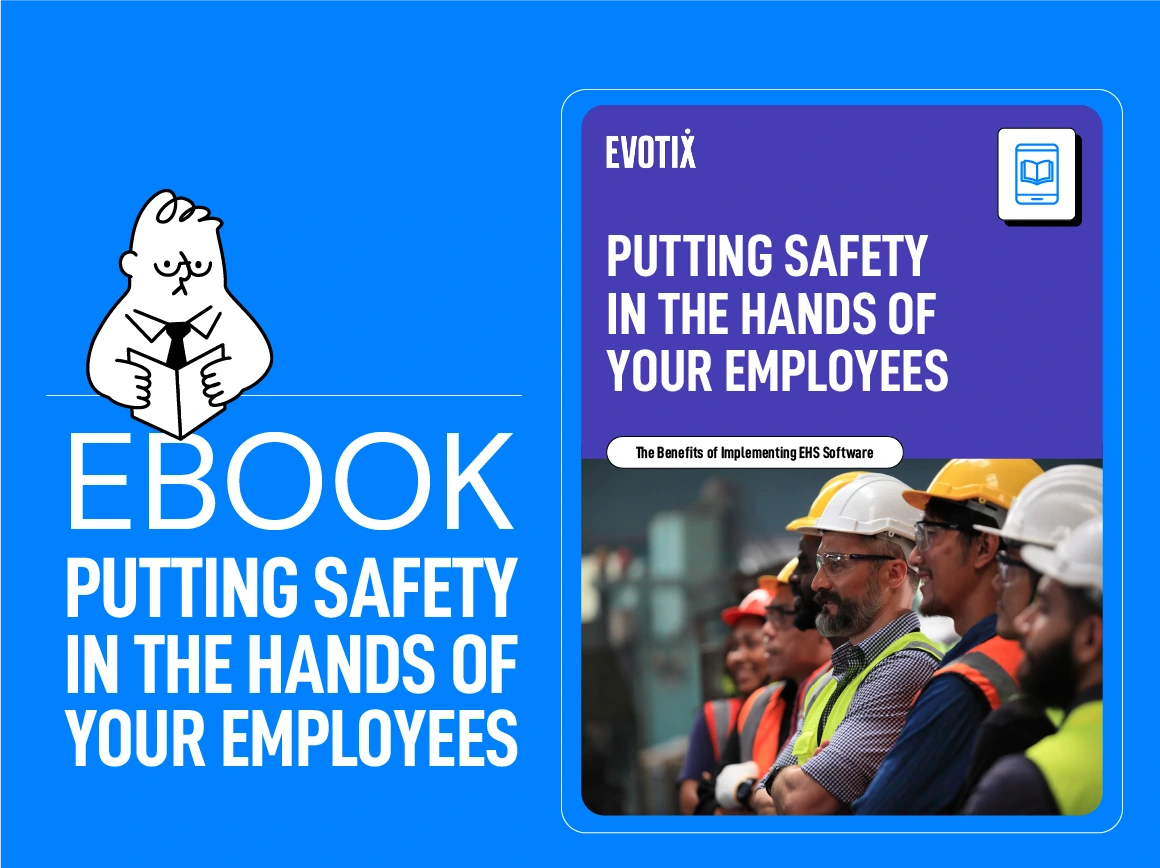 In This eBook, You'll:
Improve Safety Maturity and Simplify Safety Processes
Learn how EHS technology can help you standardize, simplify,
and automate health and safety management.
Discover A Few "Aha" Moments
See why EHS technology matters and how it can benefit you and your workplace.
Answer Your Big Questions on WHAT Software Can Do For You
In a world where 75% of businesses use cloud and 94% of the population use mobile, data can fit into the palm of your hand. That makes a rather compelling case for more companies to transition from outdated technology, or no technology at all, to proven EHS management software.
What are you waiting for? Download this eBook to understand how technology can put safety in the hands of your employees. It is time to bring health and safety into the 21st century.
Frequently Asked Questions (FAQs)
Why should I stop using manual processes to manage my health and safety processes?
What type of businesses should say goodbye to using manual processes to manage safety?
What type of return on investment could health and safety software provide?