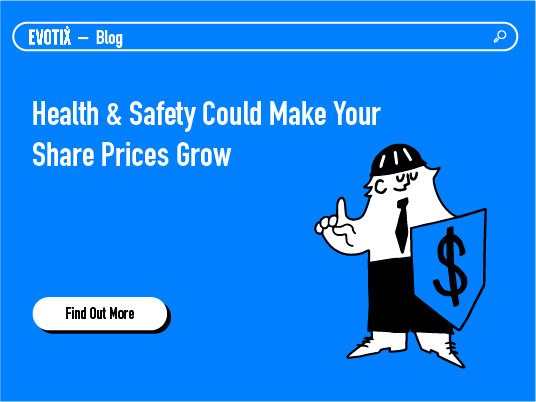 Latest Post:
Health and Safety Could Make Your Share Prices Grow
8 September 2021 - Evotix
As health and safety professionals we are challenged with an internal perception that safety is a cost center, particularly when you ask to invest in health and safety technology.
Convince Your Boss: The Solid Business Case for Health and Safety Software
1 September 2021 - SHE Software Ltd
If you're a health and safety professional, one would have thought, in a strange way, the pandemic could have made your job easier. After all, COVID-19 forced organisations to not only accelerate..