Safety Training vs. Coaching: What's the Difference?
14 March 2023 - Evotix
Which is better for your organization: safety training or coaching?
Trick question! In a great safety program, training and coaching work together to give employees a complete learning experience.
Employees receiving continual coaching in addition to training will build practical experience, engagement and ownership of health and safety alongside knowledge of procedures and best practices.
Well-rounded health and safety learning programs offer employees and organizations a range of benefits including safer workplaces, fewer incidents, lower employee absence and turnover rates, reduced costs and increased productivity.
In this post, we'll talk about the differences and advantages of training and coaching and how you can put them to work in your organization.
What is health and safety training?
According to the Occupational Safety and Health Administration (OSHA), training is "the planned and organized activity of a consultant to impart skills, techniques and methodologies to employers and their employees to assist them in establishing and maintaining […] a place of employment which is safe and healthful."
In other words, training is a traditional learning method used by organizations to teach employees and management about policies, procedures and best practices pertaining to health and safety in a specific workplace.
What are the benefits of health and safety training?
1. Build employees' knowledge of procedures and best practices. Teaching employees and management about health and safety policies, procedures and best practices specific to their workplace is the central objective of training.
2. Ensure compliance. Training is compulsory and regulated by authorities such as OSHA in the U.S. and HSE in the U.K. When employees complete safety training programs, they receive documents that certify their knowledge and can be kept in the company's records.
3. Measure employees' progress. Most traditional, classroom-based training models include assessments that measure employees' knowledge of policies and procedures. But a great score doesn't always mean an employee will be able to put that learning into practice. For employees to practice the skills they learn in training, coaching is a necessary addition.
What is health and safety coaching?
Coaching is an ongoing process, often occurring in the workplace, in which an experienced consultant engages in open-ended dialogue with an employee to improve the employee's practical knowledge and skills regarding health and safety in their workplace.
What are the benefits of health and safety coaching?
1. Impart workplace experience. Coaching in the workplace allows employees to build their skills in the environment where they'll be used. It enables employees to respond to real-life situations with the actions they learned in training.
2. Individualize learning. Most training programs offer standardized knowledge to a large group, but coaching often involves individualized, one-on-one sessions between an experienced individual and a learner. Coaching is also adaptable to unique circumstances. If an employee needs additional help, a coach can provide it.
3. Engage employees regularly. Coaches work regularly with employees, embedding learning into the workday. This approach creates a positive attitude around health and safety.
What are the benefits of combining health and safety training and coaching?
Together, coaching and training provide a well-rounded learning experience for employees and management. Implementing both at your organization can help create a safer workplace, reduce employee turnover and increase productivity.
And don't forget about software! Today's software solutions offer easy-to-use, streamlined learning programs. To learn more about finding the right software solution for your business, check out our blog on finding The Perfect EHS Software for Your Business.
RELATED BLOGS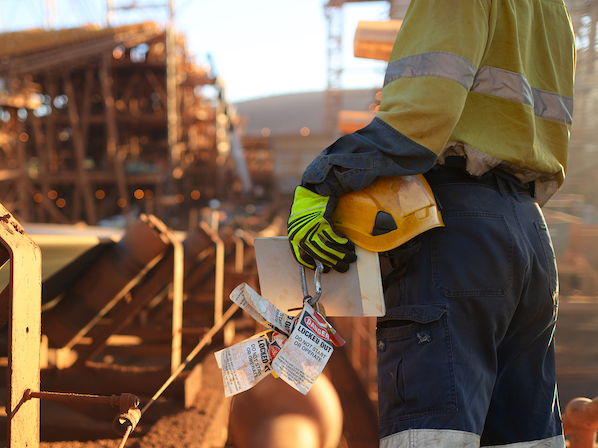 What is a Risk Assessment?
20 October 2022 - Evotix
So first things first, what exactly is a risk assessment?
Safety Priorities, EHS Management Software, Risk Prevention, EHS, Workplace Safety Tips
Read Article