The Difference Between Reactive and Proactive Health & Safety Management
28 March 2023 - Evotix
It may sound complex, but the difference between proactive and reactive health and safety management is simple.
Reactive organizations manage incidents after they occur, while proactive organizations aim to be preventative by identifying and resolving hazards before they lead to incidents.
For example, audits, pre-task checklists, pre-incident investigations, training and inspections are proactive measures while incident reporting, incident investigations and conducting health and safety training after an incident occurs are reactive actions.
In this post, we'll get into the specifics of each method and show you how your organization can prioritize proactive health and safety management to reduce incidents, saving your organization time and money.
What is reactive health and safety management?
When organizations use a reactive approach to health and safety management, they respond to incidents as they happen and take actions to prevent similar incidents from occurring in the future. Standard EHS practices that use a reactive approach to manage incidents include:
Incident reporting

Incident investigations

Health and safety training after an incident occurs
What is proactive health and safety management?
When organizations use a proactive approach to health and safety management, they hope to reduce incidents by identifying and resolving workplace hazards before they happen. Standard EHS practices that use a proactive approach to prevent incidents include:
Pre-incident investigations

Predictive training and reviewing analytics

Proactive audits and inspections

Risk assessments

Safety coaching

Procedure reviews

Hazard spotting
Which strategy works better?
All organizations need to instill reactive and proactive actions in an effective health and safety strategy. While proactive measures can aid in incident prevention and further minimize the severity of those incidents that slip through the cracks, they can't prevent all negative outcomes from occurring. As a result, reactive actions are needed when incidents do occur so companies can rectify those negative outcomes and shift toward a more preventative approach.
But many companies rely heavily on a reactive method when they could be using a proactive approach to avoid incidents and save time, effort and money.
Why do some companies rely heavily on reactive health and safety management?
1. It has a lower up-front cost
Many companies rely on a reactive approach to health and safety management because it requires a lower initial investment than a proactive approach.
These organizations aren't wrong. Proactive actions, like audits, risk assessments and pre-incident investigations, are costly and time-consuming. Avoiding these actions can, at first, seem like a cost-saving strategy.
However, when companies fail to take proactive actions and an incident occurs, the far-reaching expenses of preventable incidents are much higher than the costs involved in taking proactive actions.
When a worker is injured or becomes ill, organizations must bear the costs. Companies are required to provide funds to cover direct costs like the worker's medical treatment, their wages throughout the period of medical leave and any necessary equipment repairs. They will also need to provide funds to cover indirect costs, such as productivity losses, the wages of a new employee to take the place of the injured worker, the training of a new employee, damage to property, loss of returns and any costs associated with damage to employee morale and lowered employee retention, as well as business reputation.
In the long term, these costs are much higher than those involved in encouraging hazard spotting or paying for an external audit.
(Remember, health and safety doesn't cost, it pays.)
2. It's easier to act on existing data
It's much easier to pinpoint the cause of an incident after it occurs. Spotting the cause of a potential incident, or a hazard, is much trickier.
Hazard spotting relies on the entire workforce being engaged, empowered and knowledgeable. This can involve significant training and coaching time, and as a result, many organizations don't actively encourage hazard spotting.
Instead, they rely on data gained from incidents to make changes. While this is an efficient way to target the exact cause of an incident, this method won't reveal how many unnoticed hazards exist in the workplace until another incident occurs.
What are the benefits of proactive health and safety management?
1. Reduces incidents. Proactive safety management strategies reveal hidden hazards, flag concerns not yet recognized as hazards and enable management to see and take preventative steps before any incidents occur.
2. Ensures that health and safety is included in daily business operations. Proactive actions, such as hazard spotting and on-the-job safety coaching, can happen in the workplace throughout the day. Incorporating these actions into everyday operations promotes a positive mindset around health and safety.
3. Makes health and safety spending more efficient. Instead of losing money on the direct and indirect costs of an incident, organizations can put their money to better use with proactive health and safety measures.
4. Makes dealing with an incident more manageable. Proactive measures don't just prevent incidents, they decrease the severity of incidents that may otherwise fall through the cracks.
5. Allows organizations to manage health and safety without external and time pressure. When companies wait for an incident to occur, they may be left managing the incident while under scrutiny from legal and regulatory authorities. In the wake of an incident, companies may also face pressure to make up for any incident-related losses as quickly as possible.
How do I implement proactive health and safety in my organization?
1. Inspect health and safety equipment regularly to maintain proper functionality. Inspecting, maintaining, repairing and replacing machinery is one of the easiest ways to proactively ensure the safety of your workforce.
2. Regularly communicate with workers. Establish consistent and open communication to help management gather valuable information about active hazards in the workplace and build the rapport that encourages open and regular proactive reporting from all workers.
3. Encourage hazard spotting. For more information on how to improve your organization's hazard reporting culture, check out this post.
4. Conduct regular job hazard assessments and risk assessments. Being proactive is all about being informed. Know the risks involved in each of the jobs performed within your organization to help anticipate the kinds of controls and measures you need to keep your workforce safe.
5. Incorporate health and safety into all operations. Embed health and safety across all aspects of the workplace to further create a positive culture where workers feel valued, healthier and safer. This makes workers more open to discussing what's happening in the workplace and encourages their active participation in health and safety.
6. Don't restrict health and safety training to just regulatory compliance following an incident. Make it best practice to integrate a culture of continual health and safety learning and development across all parts of your workforce.
7. Implement a software solution. A software solution can make reporting easier, faster and more accessible across your organization. It can also boost engagement, help you track action management and more. For more information on choosing a software solution for your organization, check out our blog, The Perfect EHS Software For Your Business.
Ultimately, an effective health and safety strategy will include both proactive and reactive measures. But when you invest in proactive safety management, you decrease the likelihood that you'll need to take reactive action. And that's when you realize, safety doesn't cost, it pays.
To learn more about the importance of leading with a proactive health and safety strategy, check out our infographic: Incident Management vs. Incident Prevention: What Should Come First?
RELATED BLOGS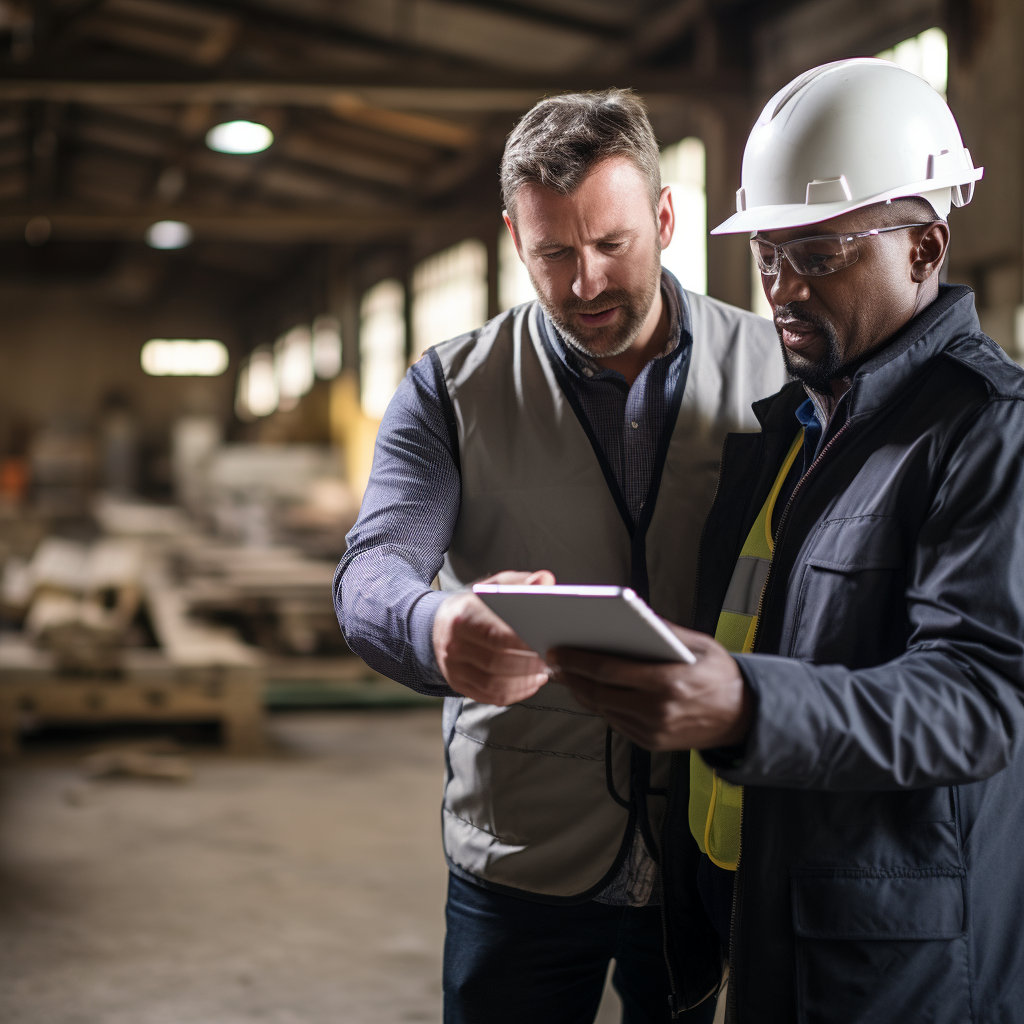 Safety Check: Identifying When To Revise Your Health and Safety Processes
26 September 2023 - Evotix
Irrespective of your industry, your organization holds the vital responsibility of ensuring the safe return of your employees to their homes each day. When an incident occurs, it falls on you to..
Safety Culture, Safety Audits, EHS Management Software, Incident Management
Read Article