BERNER FOODS IMPROVES SHOP FLOOR SUCCESS BY STREAMLINING SAFETY PROCESSES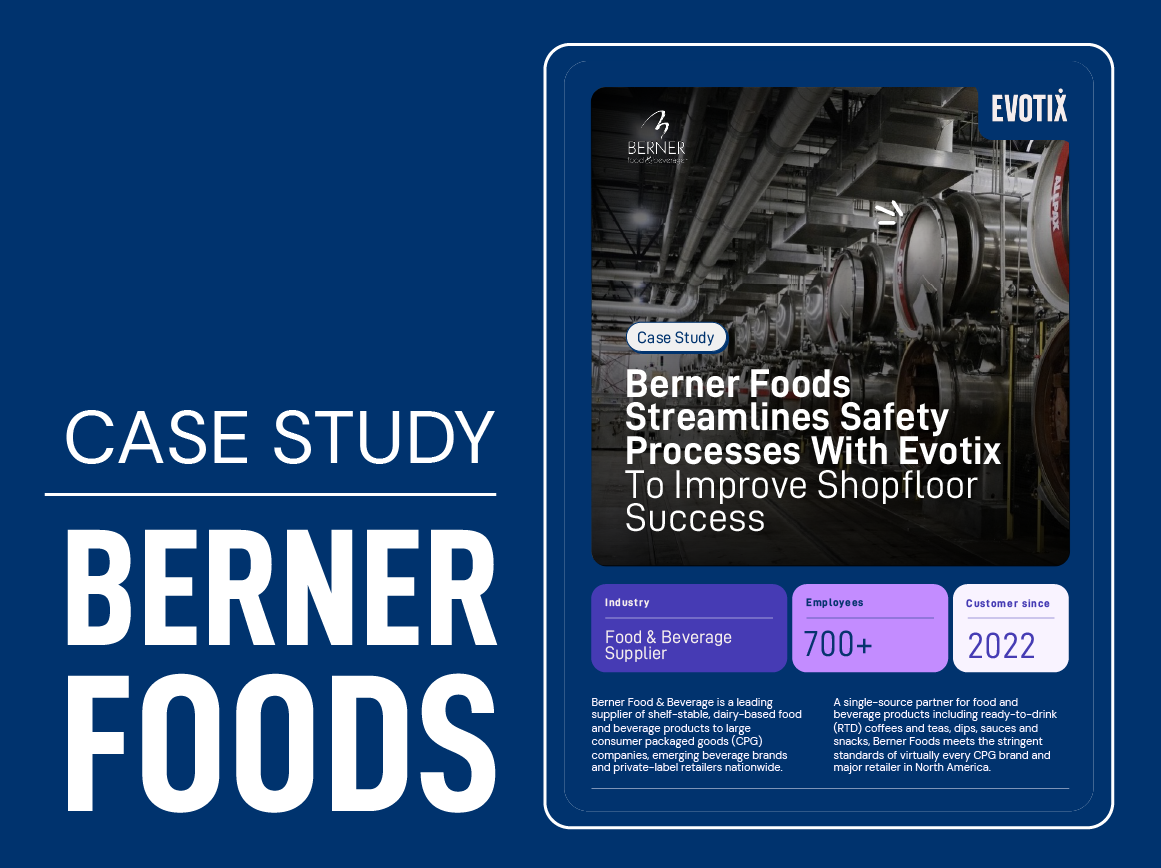 In This Case Study, You'll:
Learn How Berner Foods Transformed Its Incident Reporting Process


With over 700 employees, Berner Foods struggled with reporting and notifying incidents across its sites, having previously relied on a slow, fragmented paper-based system to record and report on risk and accident data.

Discover A Few "Aha" Moments


With the help of Evotix, Berner Foods' EHS team can now drill into incident data within minutes rather than spending hours analyzing safety performance, allowing them to spend more time on the shop floor with employees.

Answer Your Big Questions on WHY Berner Foods Partnered with Evotix


Covering incident, behavior, audit and contractor management, Evotix's solution not only enables employees to report incidents right away, but also gives every employee easy and quick access to health and safety data across all areas of the business via the Evotix mobile app, AssureGO+.
What are you waiting for? Read this case study to understand how Berner Foods increased incident reporting and improved its contractor management significantly with the help of Evotix.
Frequently Asked Questions (FAQs)
Why should I stop using manual processes to manage my health and safety processes?
What type of businesses should say goodbye to using manual processes to manage safety?
What type of return on investment could health and safety software provide?