To Build vs. Buy: Key Considerations for EHS Software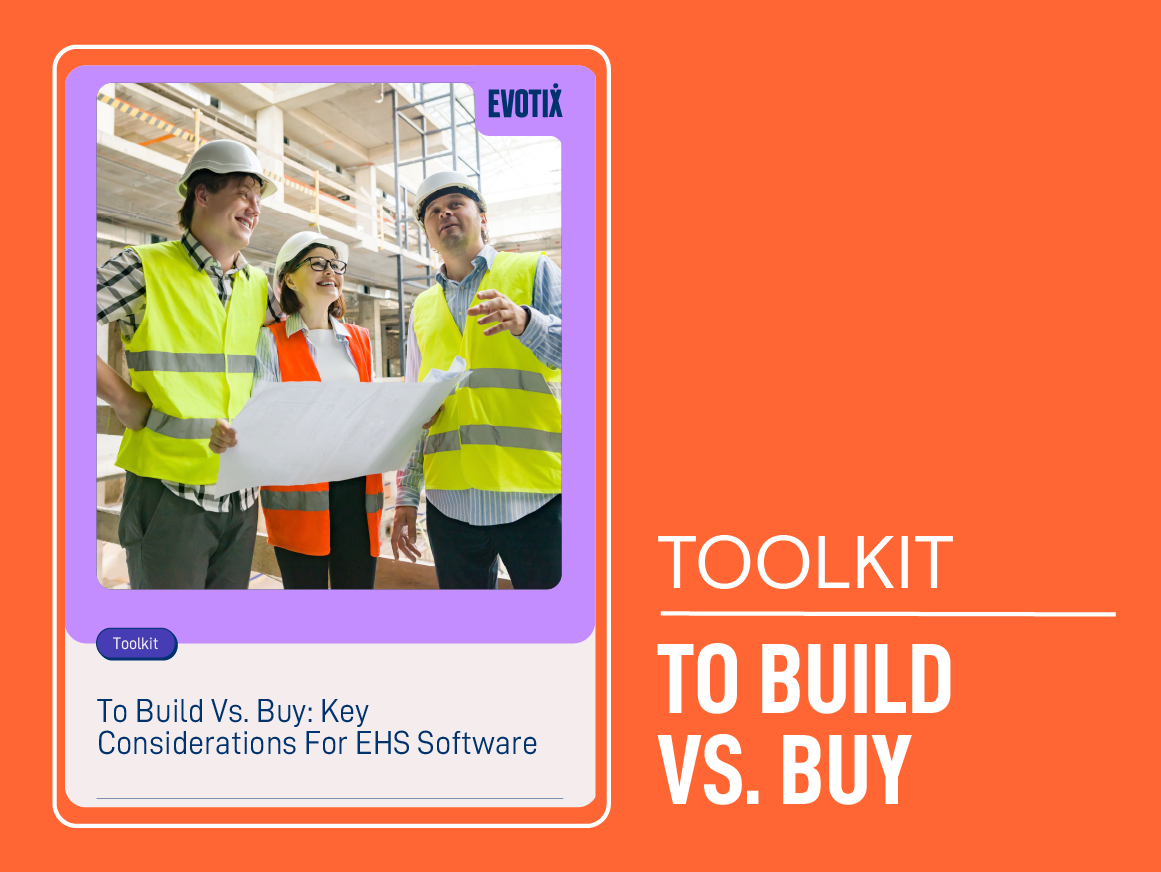 When looking to automate their health and safety processes, many organisations face the same dilemma: work with their internal IT team to build their own in-house solution or partner with a vendor that has specialised experience in EHS software?
This decision can often stall the implementation process, which in turn,
delays the implementation of a system to efficiently manage all your safety activities. To decide on the best course of action for your organisation, it's important to analyse the benefits of working with an EHS software partner.
In this toolkit, we'll identify the key considerations on why you may want to select a health and safety management solution over building your own internal tool.
In This Toolkit, You'll:
Learn the Importance of Implementing a Health & Safety Software Solution
Utilise this toolkit to find out the key to providing your employees with a safe working environment.
Discover a Few "Aha" Moments
Learn the top 10 steps to take when choosing EHS software.
Answer Your Big Questions on Why Building Internal Tools Is Not the Long-Term Solution


This toolkit will help you get a better grasp on why internal builds are more rigid in structure and lack much-needed configurability.
So, what are you waiting for? Grab your copy to ensure you're implementing the best possible solution to keep your employees safe.