Job Hazard Analysis (JHA): What You Need To Know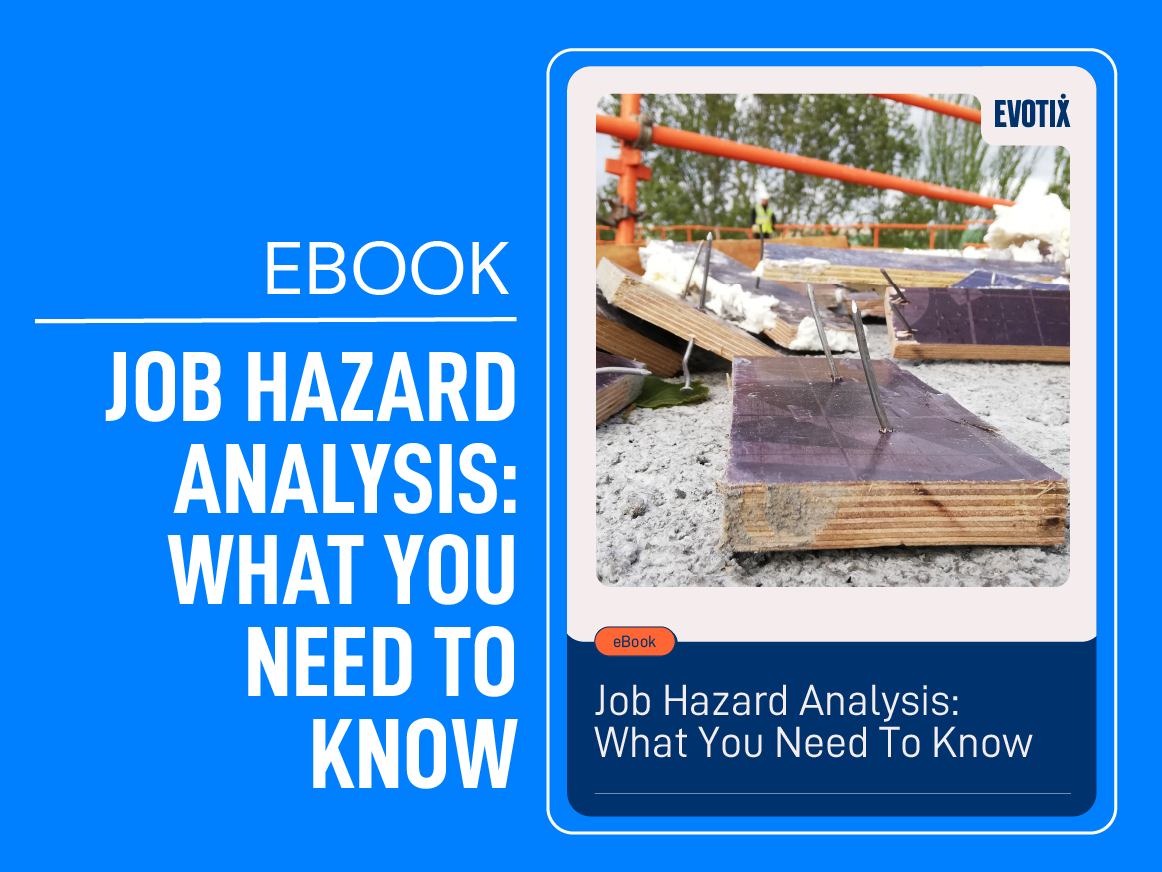 How can you identify hazards to ensure a safer workplace?
When used properly, a job hazard analysis (JHA) is an excellent tool for this challenge, and the U.S. Occupational Safety and Health Administration (OSHA) even requires it for personal protective equipment (PPE) hazard assessments.
Job hazard analysis, also known as job safety analysis (JSA), is a technique that identifies the hazards of specific tasks to reduce the risk of injuries/illnesses. JHA involves breaking down workplace jobs into component steps and paying close attention to employees as they perform these jobs, use their tools and interact with their environments. Those observing will produce notes of the hazards encountered and deliver a report.
This comprehensive eBook explains how to make your JHA process effective in preventing incidents that lead to injury and illness.
In This eBook, You'll:
Improve Safety Maturity and Mitigate Risk
Learn how JHA can help you achieve your workplace's EHS goals.
Discover A Few "Aha" Moments
See how you can use JHA to increase employee engagement, turning it into real-time, predictive insights that help ensure hazards don't go unnoticed.
Answer Your Big Questions on JHA Best Practices
When used properly, a JHA

will make your frontline workers' jobs safer — not harder.
What are you waiting for? Download your copy because your plan to tackle JHA won't start itself.
Frequently Asked Questions (FAQs)
What is a job hazard analysis and why should you do one?
What type of organizations should say goodbye to using manual processes to manage JHA and workplace risks?
What type of return on investment could EHS software provide?