HOW LOTUS WAS ABLE TO TRANSFORM ITS SAFETY PROCESSES AND DRIVE ENGAGEMENT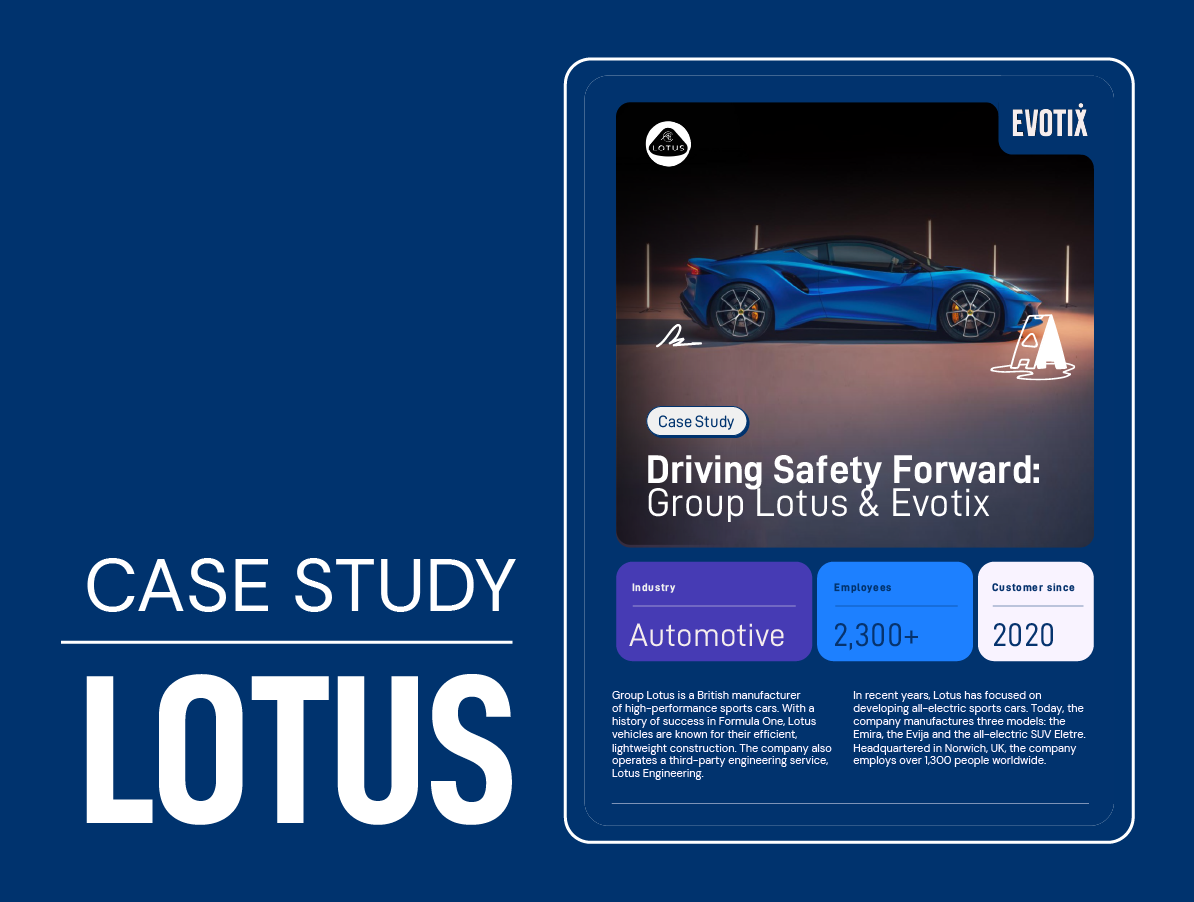 In This Case Study, You'll:
Learn How Lotus Transformed Its Reporting, Recording and Analysing of Safety Data




Since partnering with Evotix, Lotus has transformed multiple safety processes including hazard spotting, contractor management, risk assessments and near-miss reporting.

Discover A Few "Aha" Moments


Employees at Lotus now have constant access to the portal via phone or tablet and are able to report hazards, near misses and incidents immediately.

Answer Your Big Questions on WHY Lotus Partnered with Evotix


Lotus needed a centralised, user-friendly system that could boost engagement and streamline the processing of safety data.
What are you waiting for? Read this case study to understand how Lotus boosted employee engagement and transformed safety processes with the help of Evotix.
Frequently Asked Questions (FAQs)
Why should I stop using manual processes to manage my health and safety processes?
What type of businesses should say goodbye to using manual processes to manage safety?
What type of return on investment could health and safety software provide?