What is EHS Software? Everything You Need to Know!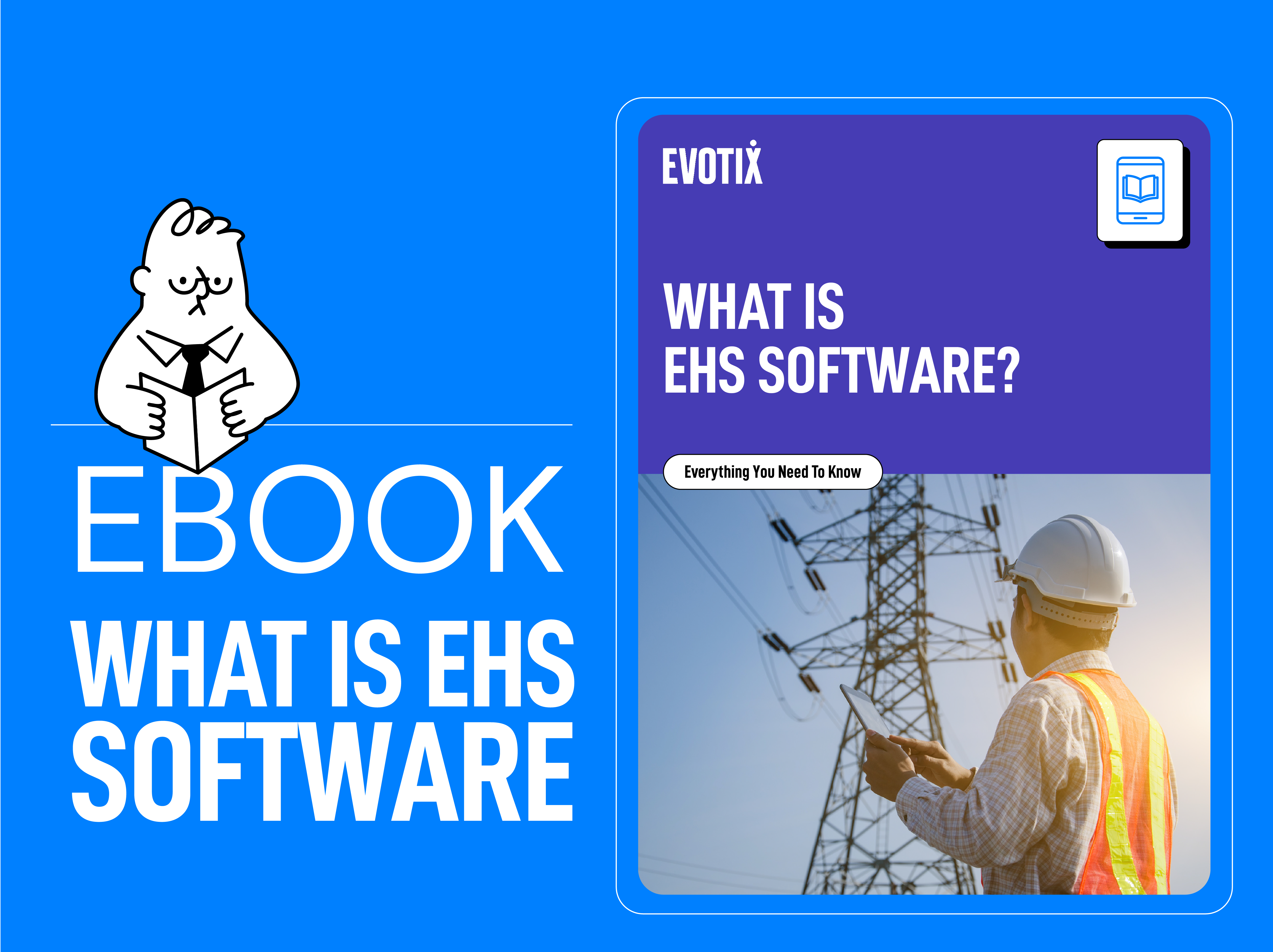 What Is The Role of EHS Software?
The rate of workplace accidents is far too high. In some countries it is not improving. Behind every one of those statistics is a name and a family – and that's why at Evotix, we don't accept the status quo.
Environment, health and safety (EHS) software is the technology that helps people and their organisations create safer, smarter futures.
EHS software is used by people who deal with complex and dispersed operations, where the more traditional approach to managing health and safety is no longer adequate. The software provides the means to capture, store and organize information and workflows to demonstrate compliance and track insights. Placing the power of easy-to-use technology in every employee's hands embeds safety into the day-to-day activity of an organization.
Employees and contractors:
Store, capture and organise information
Track and analyse data on accidents and incidents
Automate reporting and notifications
Ensure compliance with a web of complex legal regulations
In This eBook, You'll:
Improve Safety Maturity and Transform EHS Management
Learn how EHS technology can help you provide the means to capture, store, and organise information and workflows to demonstrate compliance and track insights.
Discover A Few "Aha" Moments
Learn how EHS software can provide significant benefits to organisations across a range of different areas – not just for health & safety professionals but also for operations managers, the finance team and even HR.
Answer Your Big Questions on WHAT to Look For in a Software
When selecting the right EHS software for your business, it's important to bear a few primary business questions in mind.
What are you waiting for? Download this eBook to learn everything you need to know about EHS software. It is time to bring health and safety into the 21st century.
What Are The Benefits of EHS Software?
Compliance: Embed the right processes to

meet those regulations

and to monitor compliance across multiple sites.
Efficiency: Use only a single entry of data with an easy-to-use, intuitive mobile app that

minimises admin

burden.

Reputation: Increasing transparency, combined with higher expectations both from investors and from wider society results in a good safety record saving considerable reputational damage.
Morale and Engagement: Making safety a top priority is an effective way to show that the organisation

cares deeply about

staff safety, health and wellbeing.
Improved Safety Performance: Effective safety management contributes to wider

operational excellence

.
For more information, check out our eBook for effective EHS information that will help transition your frontline workers, leadership and contractors into changemakers!
Frequently Asked Questions (FAQs)
What is the role of EHS software?
Just look across your company. Other business units use modern systems and technology. Why should your health and safety team keep using the spreadsheets and paper forms that others have left behind? What does it say to the people and teams about the importance of health and safety when, in the 22nd century, health and safety professionals are filling out pieces of paper while everyone else uses the latest software?
An EHS platform provides organizations with the ability to track and analyze data on accidents and incidents, automate reporting and notifications, and ensure compliance with a web of complex legal regulations.
What type of businesses should say goodbye to using manual processes to manage safety?
What type of return on investment could health and safety software provide?