FREE CHECKLIST | 5 MIN READ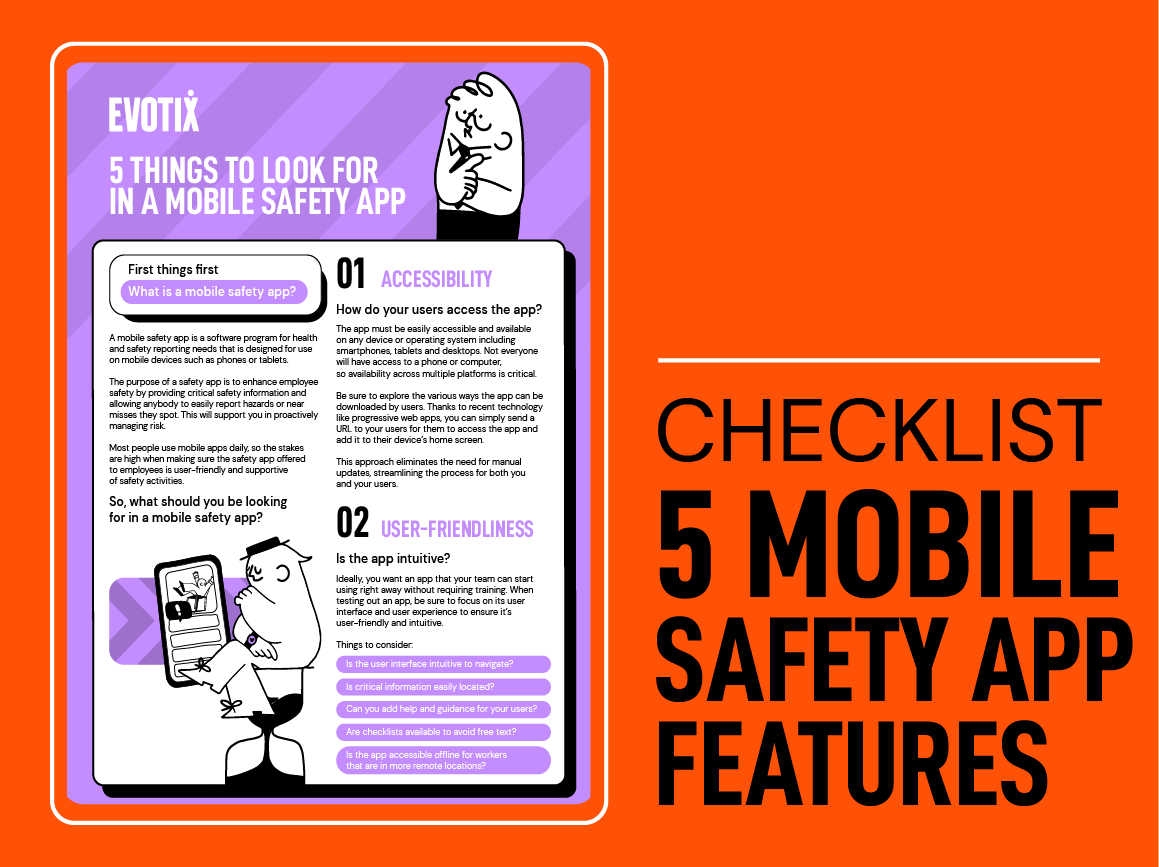 The purpose of a safety app is to enhance employee safety by providing critical safety information and allowing anybody to easily report hazards or near misses they spot. But how do you find the right one?
With most people using mobile apps daily, the stakes are high when making sure your safety app is user-friendly and supportive of employees' safety activities.
This checklist contains 5 key features you should look for in a mobile safety app.
In This Checklist, You'll:
Learn How To Tell if a Mobile Safety App Meets Your Company's Needs


To be successful, it's important to evaluate the app's configurability. You should be able to configure the app to meet your specific needs and integrate it into your existing processes.

Discover a Few "Aha" Moments
Learn the top 5 key features to look for in a mobile safety app.
Answer Your Big Questions on How To Find an App That Will Scale With Your Business


As you grow and mature your safety activities, you may want to expand what is available on your
safety app. Ensure that you can easily control the app, make updates and decide what is available.