FREE CHECKLIST | 5 MIN READ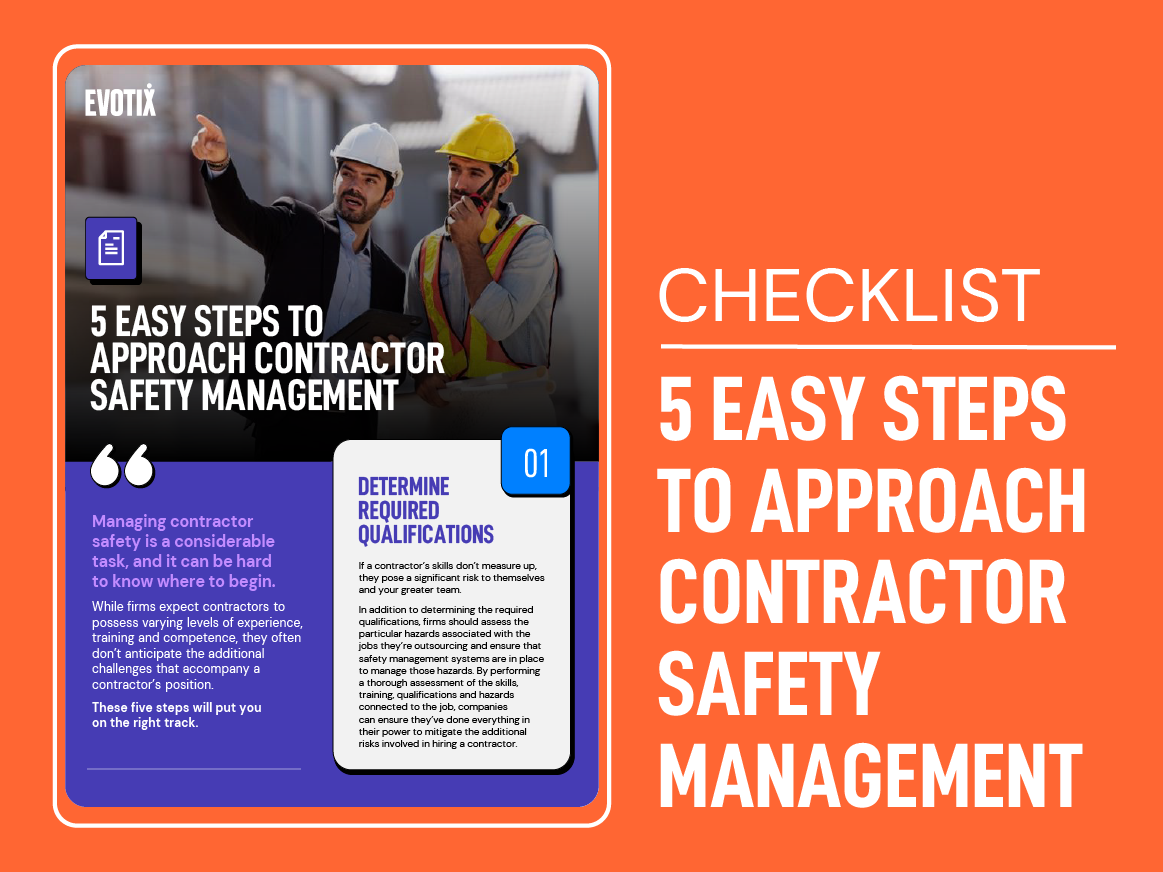 Managing contractor
safety is a considerable
task, but how do you
know where to begin?
While firms expect contractors to possess varying levels of experience, training and competence, they often don't anticipate the additional challenges that accompany a contractor's position.
This checklist is a great place to identify best practices for understanding the challenges that come with hiring contractors and ensuring they have a safe experience working with your organization.
In This Checklist, You'll:
Learn How to Ensure Proper Contractor Safety Management Is Carried Out
Uncover how to make sure your

contractors possess the skills, qualifications and experience to match the rest of your team.

Discover a Few "Aha" Moments
Learn the top 5 steps to take for transforming the way your workforce keeps your contractors safe.
Answer Your Big Questions on How Organizations Maintain Contractor Safety


We want to help you establish good contractor safety management practices to maintain the safety of contractors, as well as that of your larger team, while also supporting your EHS goals.