FREE CHECKLIST | 5 MIN READ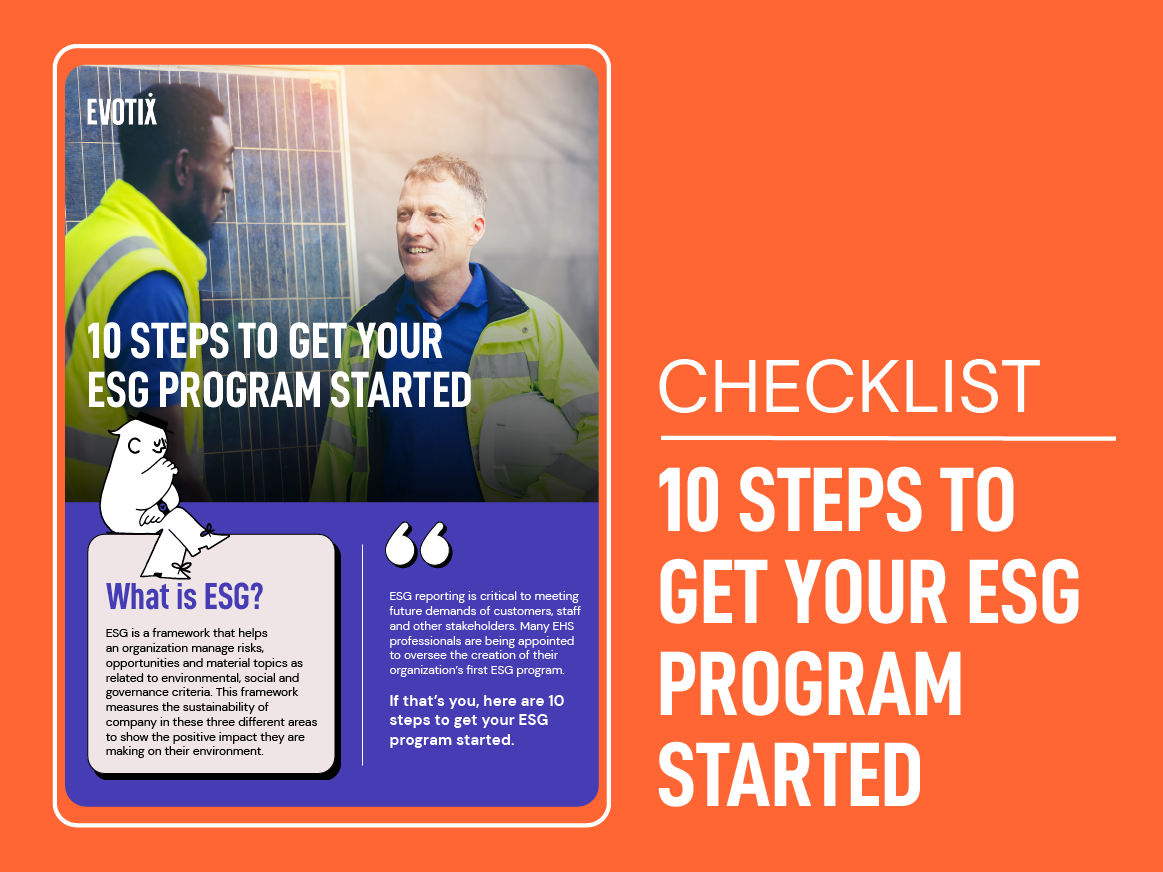 ESG reporting is critical to meeting future demands of customers, staff and other stakeholders
, but how do you
know where to begin?
Many EHS professionals are being appointed to oversee the creation of their organization's first ESG program.
This checklist contains 10 actionable steps to get your ESG program up and running.
In This Checklist, You'll:
Learn Why Implementing an ESG Program Matters
These steps will help you prioritize your efforts and begin a program that will provide long-term benefits for your organization.
Discover a Few "Aha" Moments
Learn the top 10 steps to getting your ESG program off the ground.
Answer Your Big Questions on How ESG Is Evolving


ESG is a framework that helps an organization manage risks, opportunities and material topics related to environmental, social and governance criteria. In this checklist, we provide updated information on how ESG is evolving.