What Is a Permit To Work System?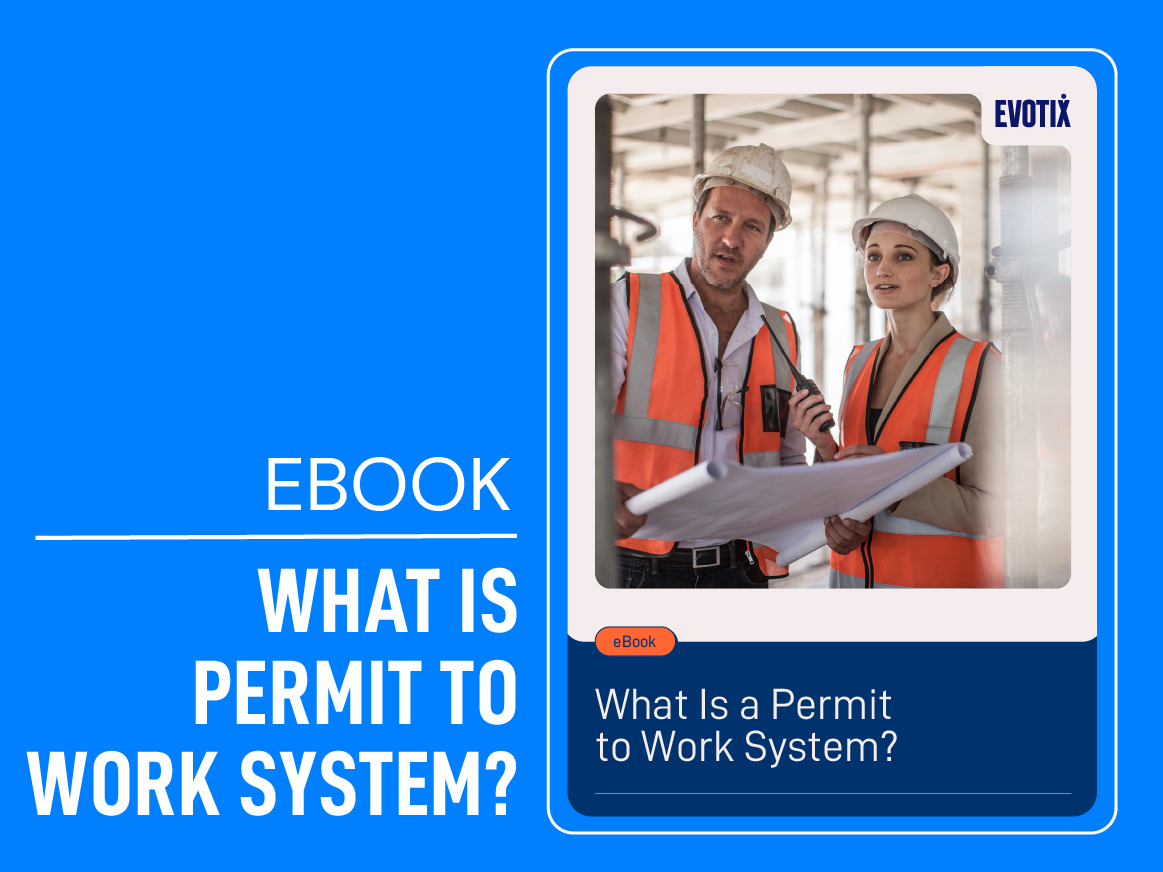 If you've ever worked in a high
-
risk
industry, like construction,
manufacturing or electrical
maintenance, you're familiar with
permit to work (PTW) systems.
Following the processes laid out in a PTW system can lower the likelihood of incidents and ensure that safe conditions are upheld before, during and after work.
In this eBook, you'll learn the key elements of PTW systems, why businesses need them and who is involved from a management perspective.
In This eBook, You'll:
Answer Your Big Questions on Why Businesses Need PTW Systems
While high-risk industries tend to be the most frequent users of PTW systems, the decision of whether one is required does not depend on an industry's hazard level. Rather, it depends on the hazard level of the specific work to be performed.

Move to a Proactive Approach for Implementing PTW Systems


Discover the benefits of implementing a PTW system that will save your company time, money and energy, as well as provide key data points to help identify and mitigate potential risks.

Discover a Few "Aha" Moments
Learn how PTW systems can minimize

human error, eliminate workplace

hazards and establish a record of risks,

precautions and personnel.
What are you waiting for? Download your copy to learn how a PTW system creates safe conditions before work begins.