How Scottish Borders Council Implemented Risk Assessment Software Across Their Distributed Environment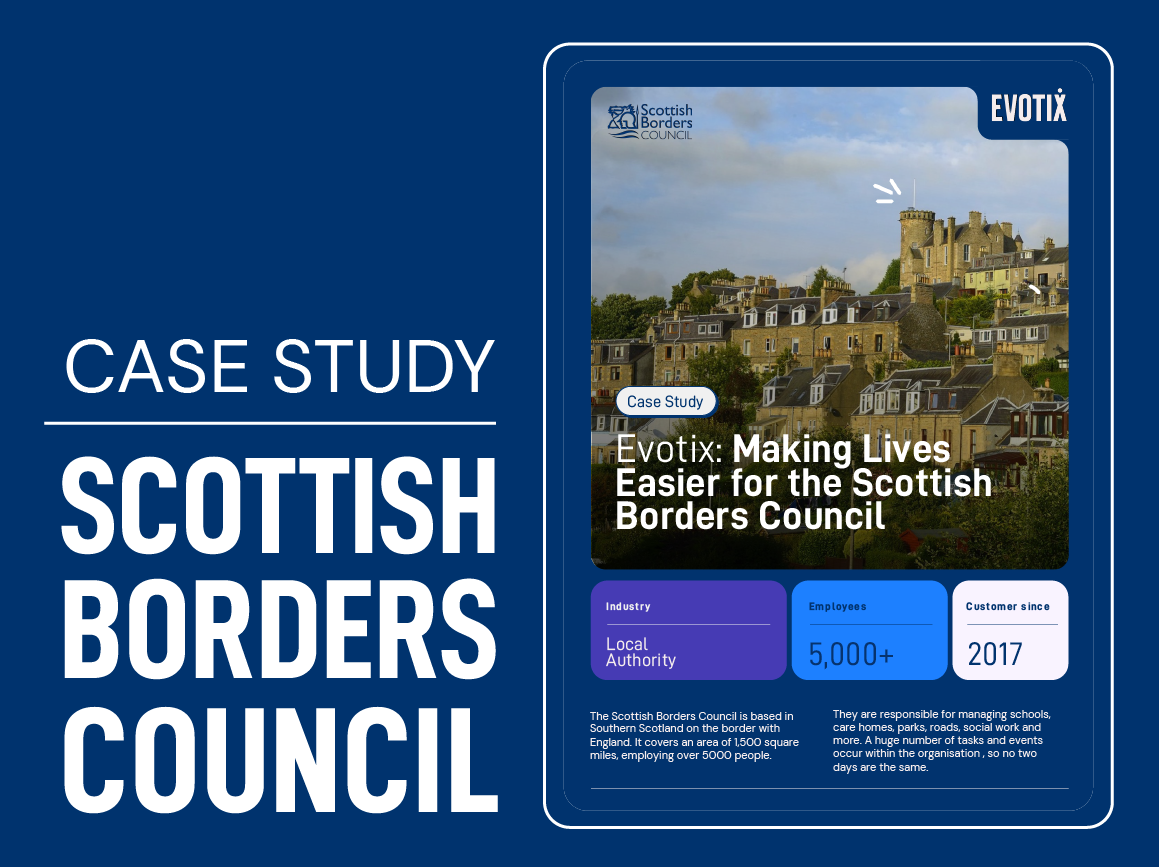 In This Case Study, You'll:
Learn How Scottish Borders Council is Leveraging Technology to Make Health and Safety Easier


Scottish Borders Council is partnering with Evotix to create a central place for risk assessments across their large, dispersed workforce.

Discover A Few "Aha" Moments
The health and safety team looked at several suppliers, including Microsoft Office, but decided Evotix was the business solution, both now and into the future.
Answer Your Big Questions on WHY Scottish Borders Council Partnered with Evotix


Hear why the Council feels more prepared and informed about the entire health and safety process.
What are you waiting for? Read this case study to understand how Scottish Borders Council is tackling their most pressing health and safety challenges today and every day.
Frequently Asked Questions (FAQs)
Why should I stop using manual processes to manage my health and safety processes?
What type of businesses should say goodbye to using manual processes to manage safety?
What type of return on investment could health and safety software provide?