What is EHS Compliance and How to Ensure You Stay in Compliance!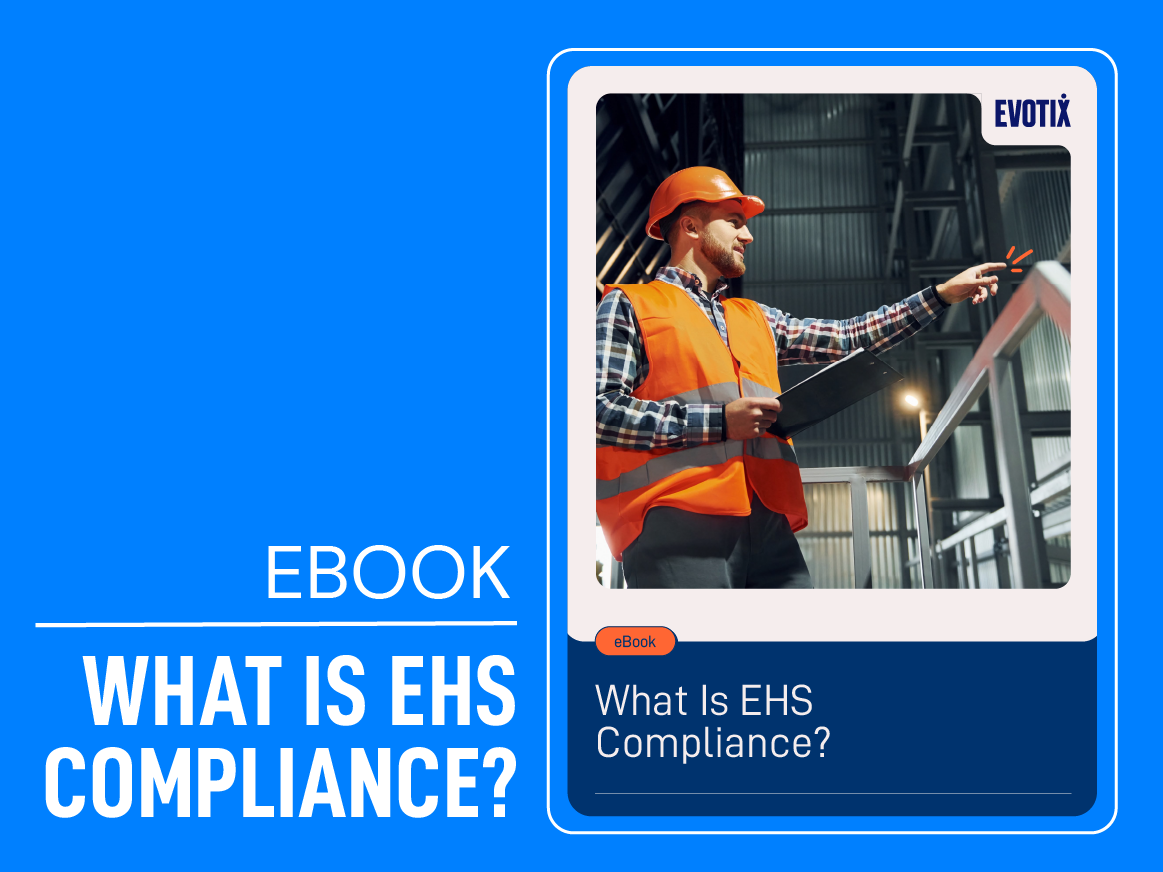 ⚠️ EHS Compliance is No Longer a Nice to Have! ⚠️
Every business has a legal obligation to be compliant with industry regulations and government requirements. And in today's world, companies can get in real trouble as a result of their lax EHS standards, which can greatly influence customer decision-making.
In this eBook, we share what you need to know about EHS compliance and actionable advice on how to help you stay on top of your organization's recordkeeping.
In This eBook, You'll:
Move to a Proactive Approach to EHS Compliance Management


Leverage our EHS compliance checklist within this eBook to help you easily manage the process of measuring your EHS compliance.

Discover A Few "Aha" Moments
Learn how to share the benefits of maintaining compliance with your business and frontline workers.
Answer Your Big Questions on What You Need to Know About EHS Compliance
Whether this is your first day as a safety professional or if you've been keeping workers safe for 20+ years, you'll be able to take away key actionable advice from this eBook.
What are you waiting for? Download your copy to start simplifying your compliance processes and continue to send workers home safely at the end of each day.