FREE CHECKLIST | 5 MIN READ
6 STEPS TO PREPARE YOUR ORGANIZATION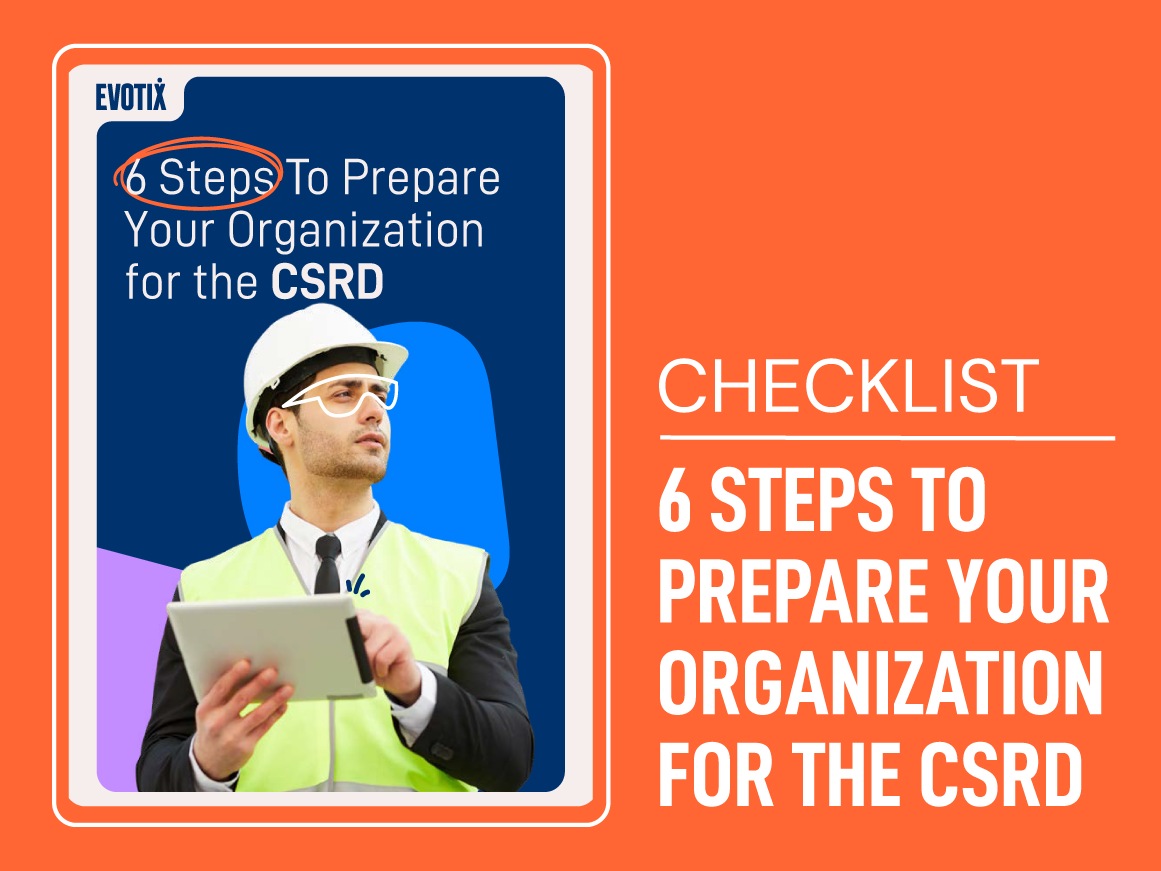 The Corporate Sustainability Reporting Directive (CSRD) requires companies in scope to comply with the European Sustainability Reporting Standards (ESRS) and report on the impact of corporate activities on the environment and society.
In an era where stakeholders demand greater transparency and accountability, adhering to the CSRD guidelines is both a legal requirement and an opportunity for you to demonstrate commitment to sustainable business practices.
This checklist contains 6 steps to help you prepare for the CSRD.
In This Checklist, You'll:
Learn Why the CSRD Matters


The CSRD will provide investors and other stakeholders with the information they need to assess companies' effects on both people and the environment.

Discover a Few "Aha" Moments
Learn the 6 steps to ensure you're well-prepared and able to provide reliable and trustworthy data.
Answer Your Big Questions on the CSRD's Timeline and Requirements


The CSRD went into effect on January 1, 2023, but the process by which to achieve compliance has been a difficult one. And this isn't just for European-based companies.