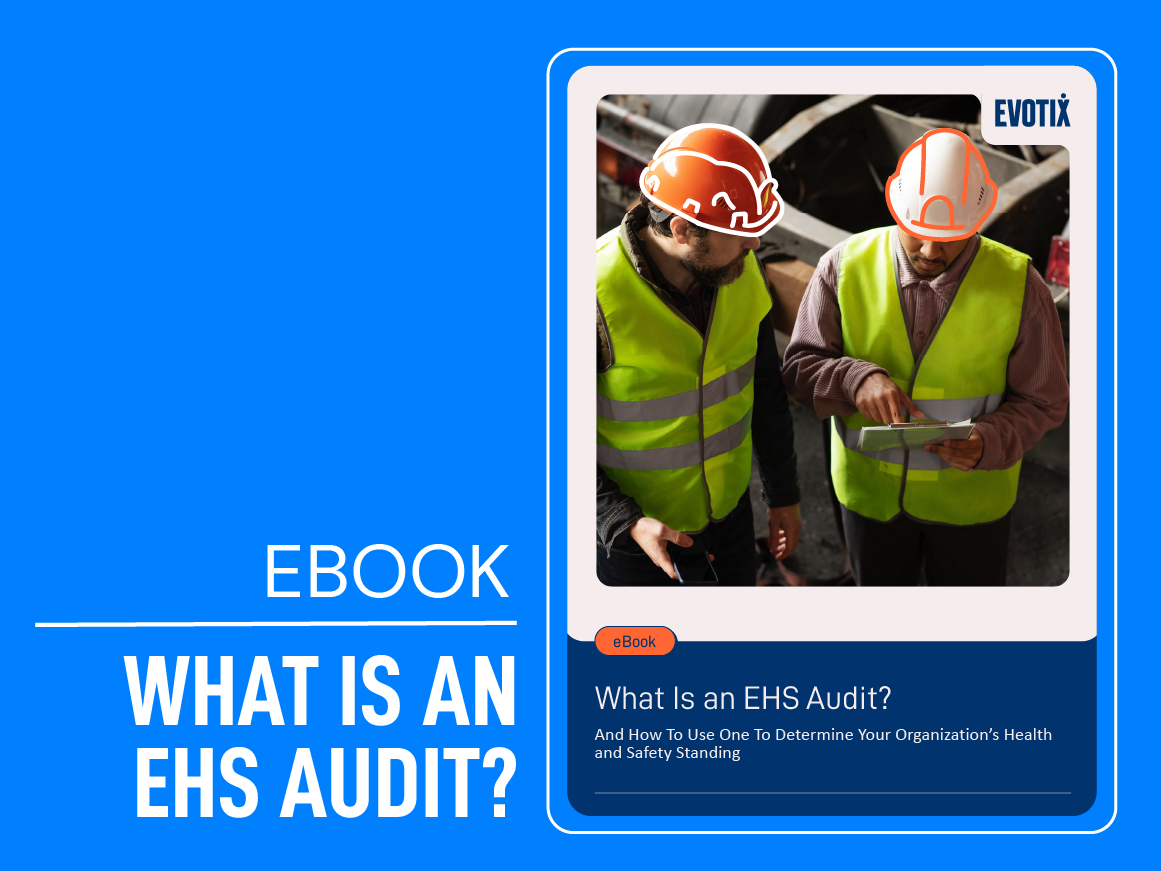 Learn how EHS audits can help determine your organization's health and safety standing.
Depending on the situation, EHS audits can be voluntary or required. No matter which situation, audits are invaluable in ensuring that your organization remains healthy and safe in the future.
In this eBook, we share how you can simplify your EHS audit process to help transform your audit experience for the better.
In This eBook, You'll Learn Key Takeaways On:
Why EHS audits important

How an EHS audit can benefit your organization

How to prepare for an EHS audit

How often should EHS audits be performed

How to use a checklist to conduct your EHS audits

What you should do with your EHS audit results
What are you waiting for? Download your copy to learn how to streamline your EHS processes starting with audits.