ACTIVE REFRIGERATION TRANSFORMS HEALTH AND SAFETY WITH EVOTIX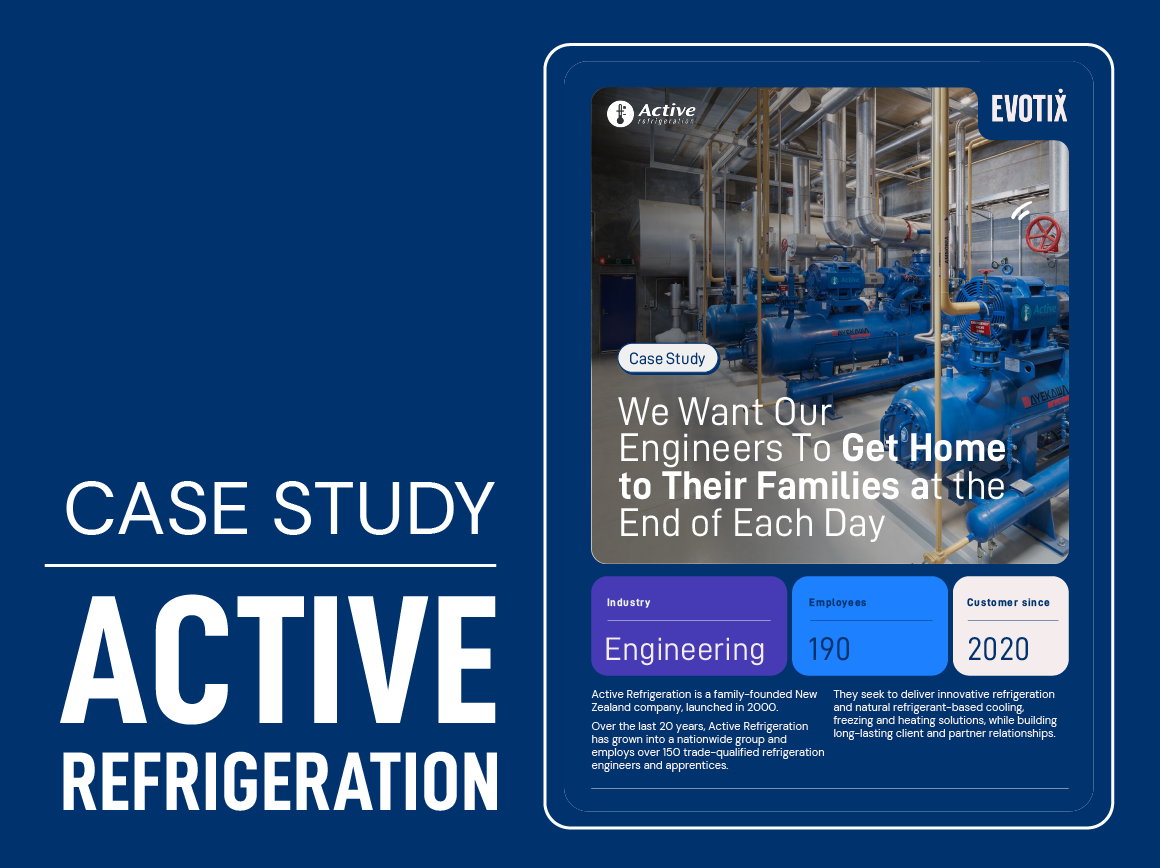 In This Case Study, You'll:
Learn How Active Refrigeration Completely Transformed Health and Safety
With Evotix, Active Refrigeration can feel confident about the services they are providing enabling the organisation to position health and safety as a vital addition to the business.
Discover A Few "Aha" Moments


Prior to partnering with Evotix, the workforce at Active Refrigeration struggled with incident reporting. Within the first three months of going live with Evotix, the business reported more than 67 incidents.

Answer Your Big Questions on WHY Active Refrigeration Partnered with Evotix


Active Refrigeration is an inherently risk-heavy business, but they are also a family business, and want their engineers to get home to their families at the end of each day. Which is why it was so important for them to find an organization they could work WITH, not just BUY from.
What are you waiting for? Read this case study to understand how Active Refrigeration's health and safety program transformed with the help of Evotix.
Frequently Asked Questions (FAQs)
Why should I stop using manual processes to manage my health and safety processes?
What type of businesses should say goodbye to using manual processes to manage safety?
What type of return on investment could health and safety software provide?