7 Ways To Boost Employee Engagement in Health and Safety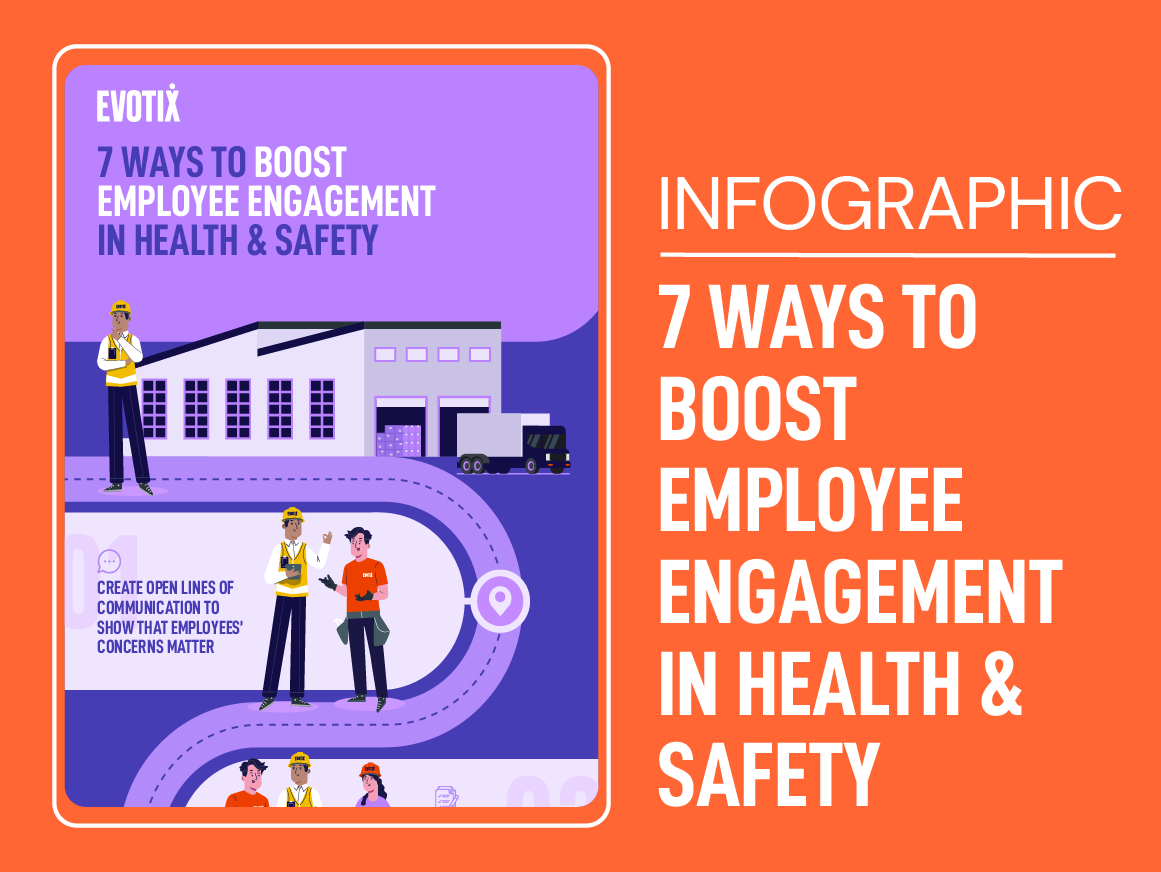 In This Infographic, You'll:
Learn Why a Safe Work Environment Starts With Engagement


Not only is an engaged workforce safer, they're also more productive, which means big wins for the business.

Discover A Few "Aha" Moments
Learn the steps involved in establishing engagement and ingraining it within your company culture.
Answer Your Big Questions on What You Need To Know About Engaging Your Employees in Health & Safety


Engaging employees in health and safety practices is the most effective way to create a more productive working environment. When employees know how to safely execute their tasks, they're likely to complete tasks with more confidence, speed and efficiency.
What are you waiting for? Download your copy to learn how to engage employees to create a more productive working environment.