WHAT IS A RISK ASSESSMENT?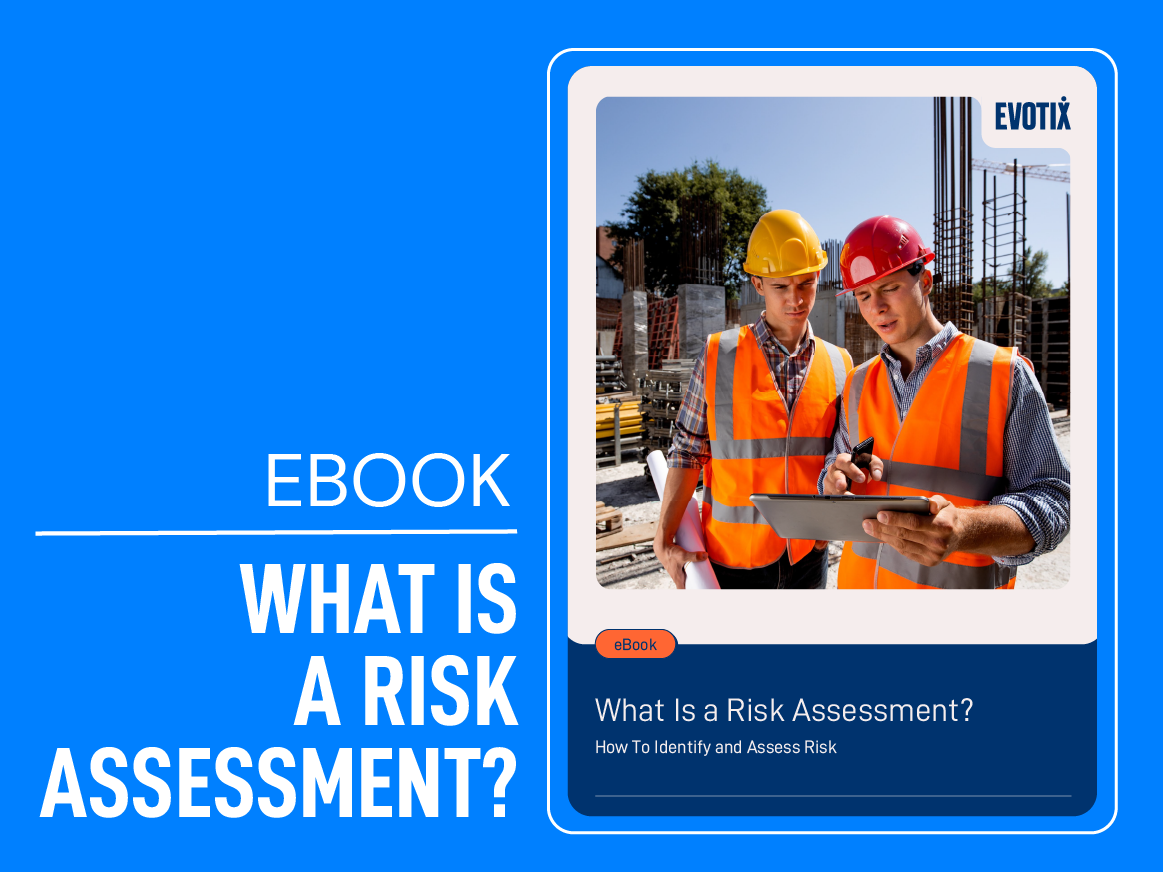 Every part of the workplace should be assessed for
risks.
Risk assessments are vital to the well-being of your workplace. All employers are legally required to protect their employees and their workplace from hazards and hazardous situations, and risk assessments are one way to do this.
In this eBook, we'll share each of the key steps required to conduct a risk assessment, including the use of a risk matrix and the staff training required to complete the process.
In This eBook, You'll:
Move to a Proactive Approach to Risk Assessments


Discover best practices when it comes to conducting risk assessments and how to effectively use a risk matrix.

Discover A Few "Aha" Moments


Learn the 7 steps

that every company employing more than 5 people should take in their risk assessment process.
Answer Your Big Questions on Everything You'd Want to Know About Risk Assessments
Uncover how to effectively use risk assessments to identify and assess risk at your company.
What are you waiting for? Download your copy to start assessing your risk assessment process.