Through Health and Safety Motus Accelerated Company Growth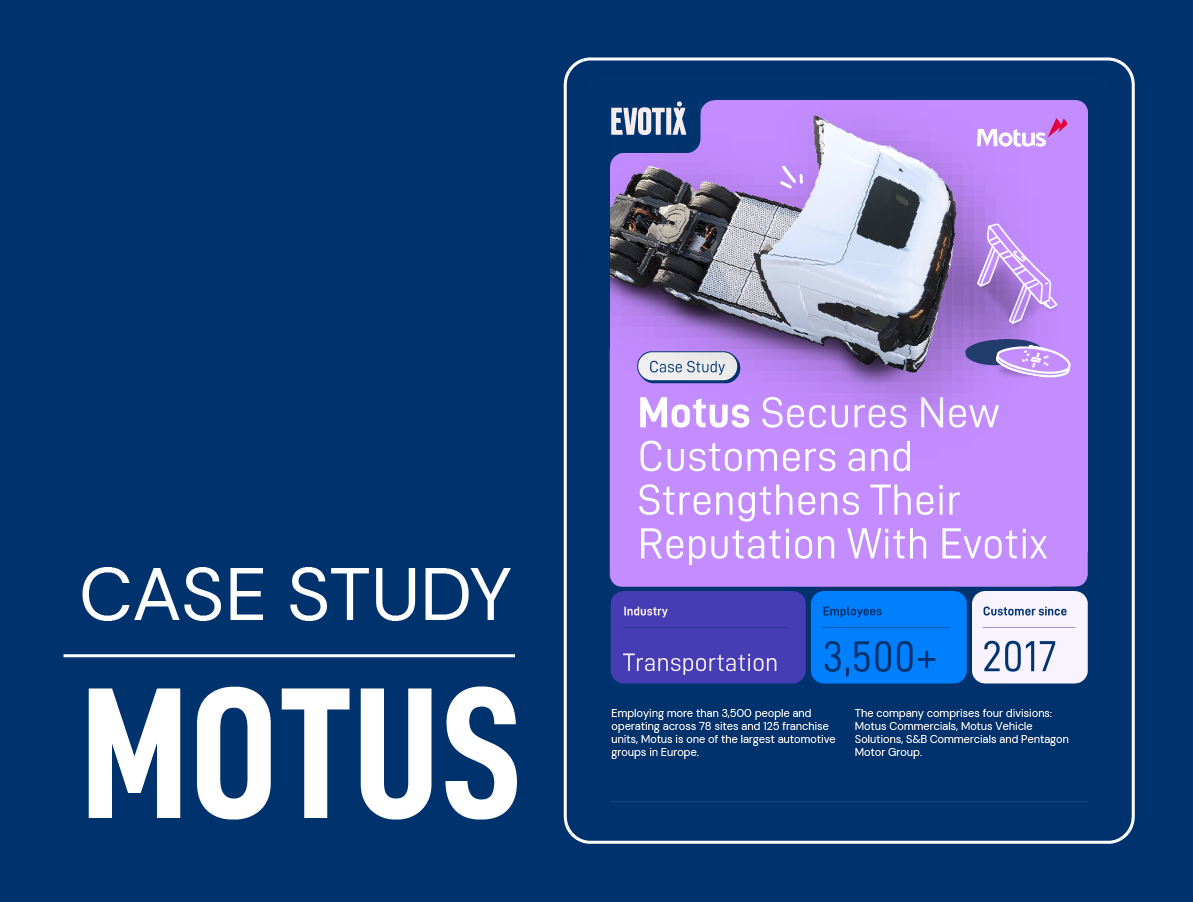 In This Case Study, You'll:
Learn How Motus is Taking an Innovative Approach to Success


With a comprehensive suite of dashboards and

reports covering everything from training and

inspections to audits and risk assessments, Motus

is helping lead the way on health and safety within

its industry.

Discover A Few "Aha" Moments


Motus transformed their mindset – health and safety is no longer just about how much EHS data is captured, but rather how it is used.

Answer Your Big Questions on WHY Motus Partnered with Evotix


Motus understands that its health and safety

strategy is about mitigating and managing risks,

both to its employees and the business.
What are you waiting for? Read this case study to understand how why Motus' senior management believes that they have gained a competitive advantage by partnering with Evotix.
Frequently Asked Questions (FAQs)
Why should I stop using manual processes to manage my health and safety processes?
What type of businesses should say goodbye to using manual processes to manage safety?
What type of return on investment could health and safety software provide?