How Origin Housing Improved Fire Safety, Employee Well-being and Resident Satisfaction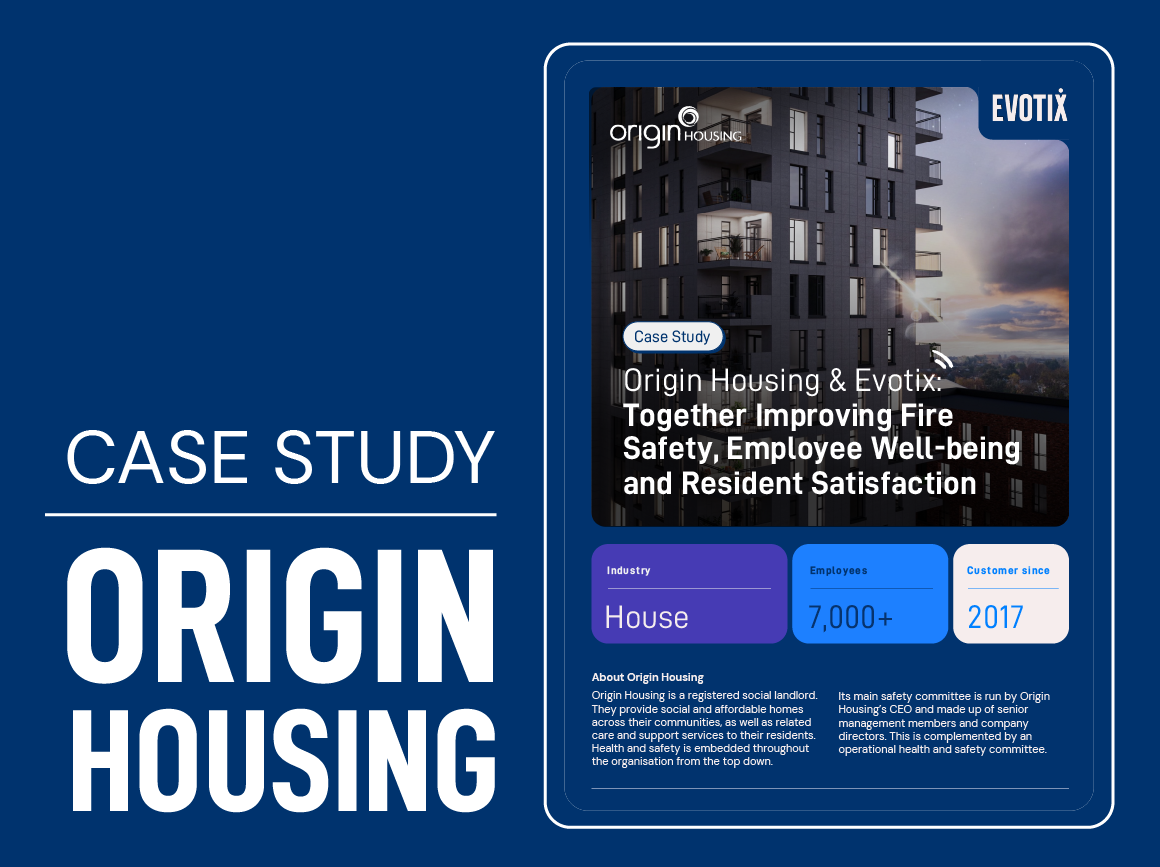 In This Case Study, You'll:
Learn How Origin Housing is Leveraging Technology to Create One Place For All Things Health and Safety


Origin Housing is partnering with Evotix to empower their workforce and realise a higher standard of workplace safety.

Discover A Few "Aha" Moments
The health and safety team now have full coverage on action management, incident, risk, audit, contractors and behavioural safety.
Answer Your Big Questions on WHY Origin Housing Partnered with Evotix


Origin Housing is improving fire safety in response to the Building Safety Act 2022, whilst also managing employee well-being and moving forms to becoming paper-free.
What are you waiting for? Read this case study to understand how Origin Housing is tackling their most pressing health and safety challenges today and every day.
Frequently Asked Questions (FAQs)
Why should I stop using manual processes to manage my health and safety processes?
What type of businesses should say goodbye to using manual processes to manage safety?
What type of return on investment could health and safety software provide?