FREE CHECKLIST | 5 MIN READ
HOW TO TRANSFORM TRAINING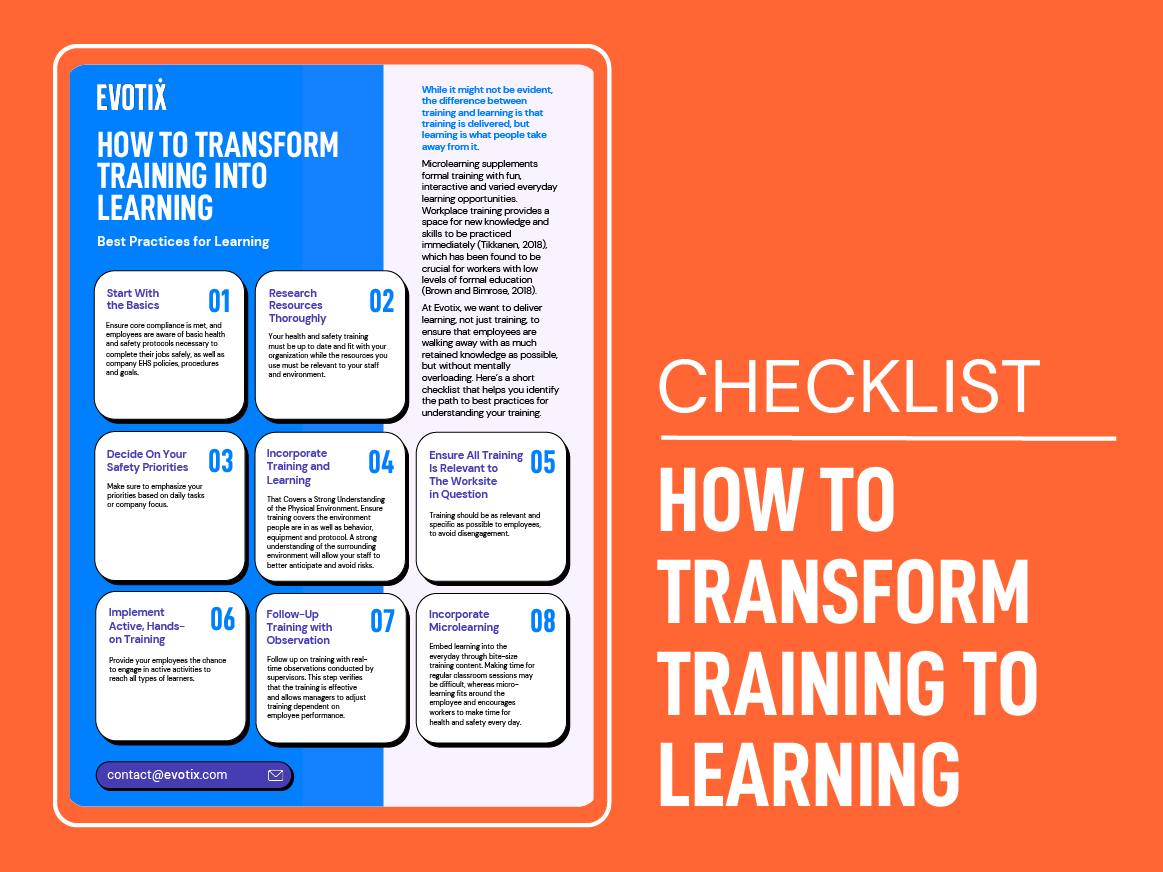 What is the difference between training and learning?
While it might not be evident, the difference between training and learning is that training is delivered, but learning is what people take away from it.
This checklist is a great place to identify the path to best practices for understanding your training.
In This Checklist, You'll:
Move to Microlearning Practices to Ensure Safety Learnings Are Retained


Microlearning supplements

formal training with fun,

interactive and varied everyday

learning opportunities.

Discover A Few "Aha" Moments
Learn the top 8 steps to take for transforming the way your workforce participates with safety training.
Answer Your Big Questions on What Are Some Safety Training Best Practices That Other Organizations Are Using


We want to help you deliver

learning, not just training, to

ensure that employees are

walking away with as much

retained knowledge as possible,

but without mentally

overloading.