THE ULTIMATE GUIDE TO EHS: 6 KEY REASONS TO INVEST IN EHS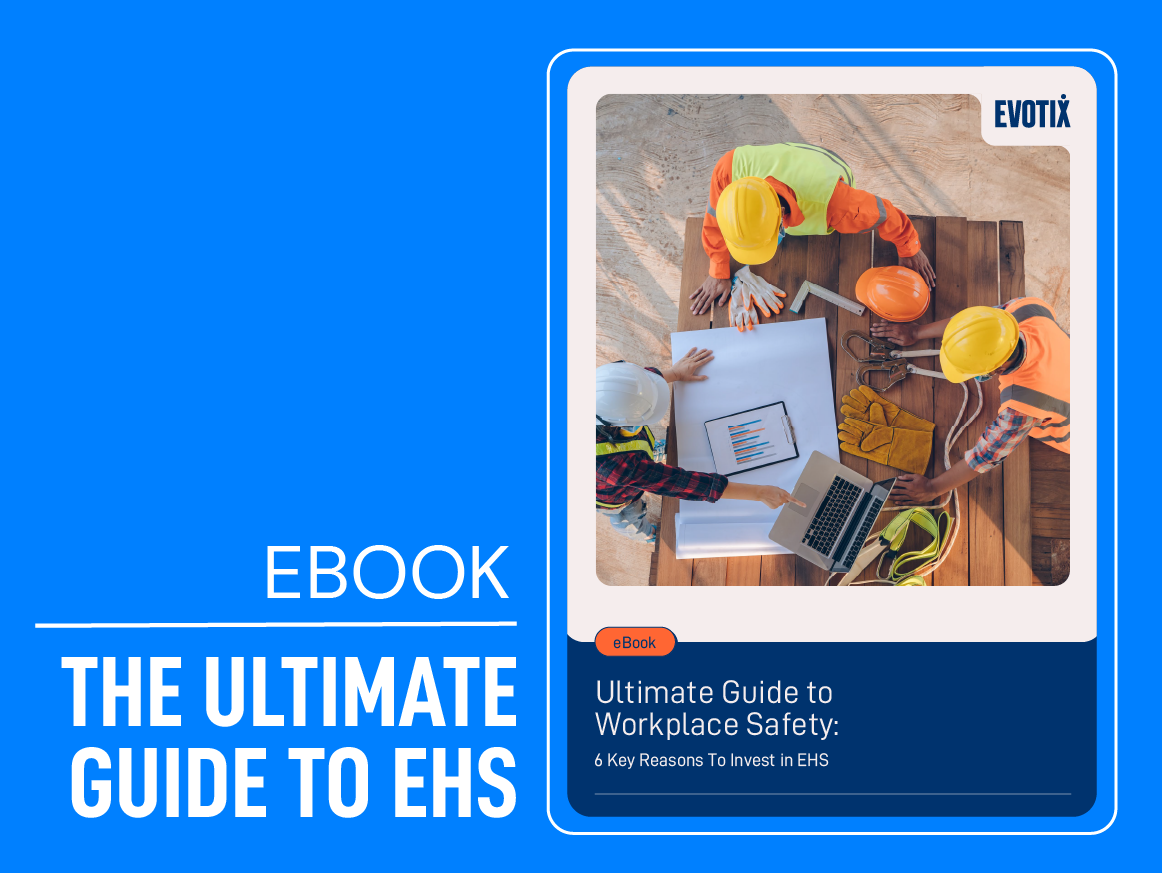 Good EHS management is a core part
of the operational ecosystem and
doing it well can promote engagement
and wider productivity benefits.
Which
is why it's time to shift the mentality
on EHS to safe operations being an
organization's
#1 priority.
In this eBook, we'll share how you can make this shift. Download your copy to find out what effective EHS practices look like and how your company can benefit from them.
In This eBook, You'll:
Answer Your Big Questions on Everything You'd Want to Know About The Meaning and Importance of EHS
Find out everything you need to know when it comes to EHS. From what are the benefits to EHS to what is the role of an EHS manager.
Move to a Proactive Approach to EHS Management


Discover the top benefits of establishing a comprehensive EHS program and how to talk about the benefits to your leadership and frontline workers.

Discover A Few "Aha" Moments
Learn how health and safety SHOULD exist within the corporate world and what processes your business should have in place based on your industry.


What are you waiting for? Download now to get your personal deep dive on EHS.