THE WORKS STORES ARE MAKING THEIR FRONTLINE WORKERS LIVES SAFER THROUGH EHS SOFTWARE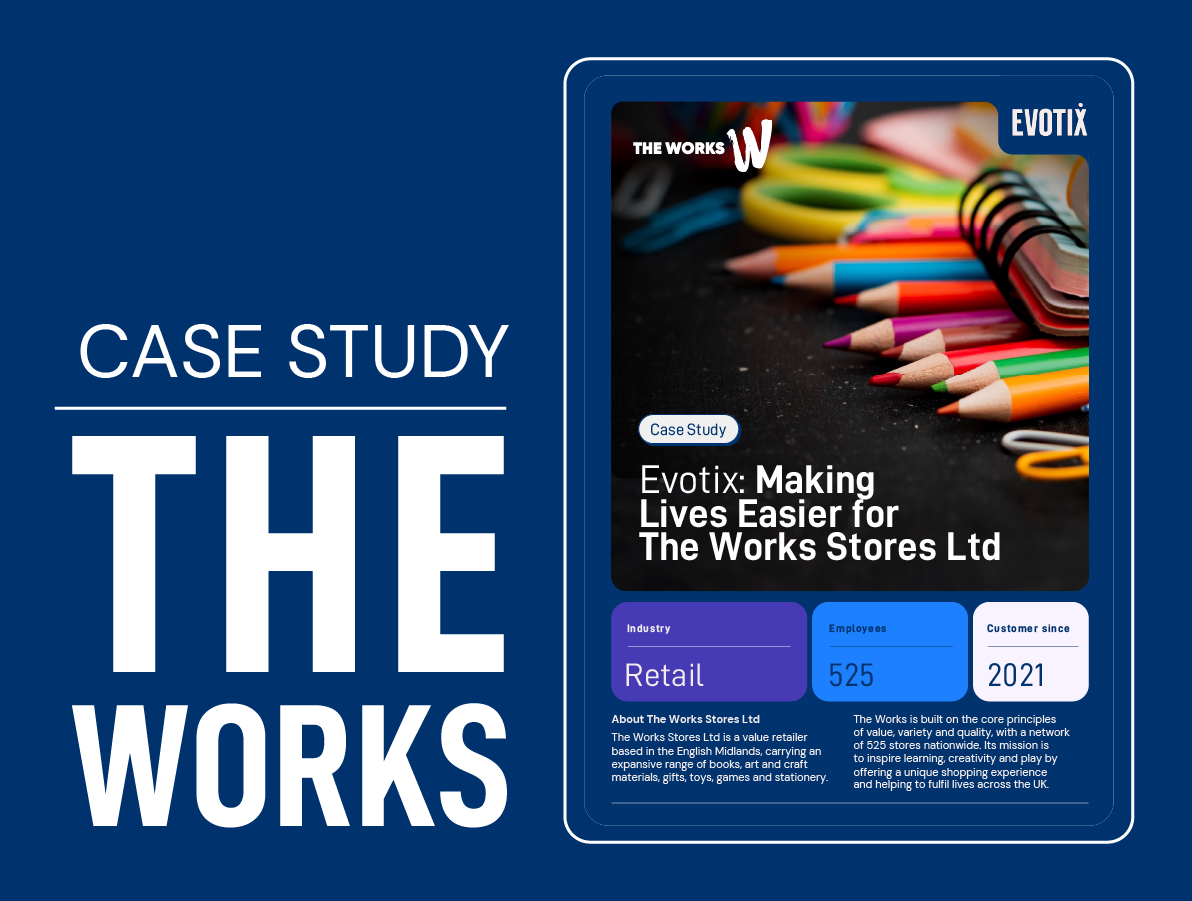 In This Case Study, You'll:
Learn How The Works Stores Moved Away From Manually Recording and Reporting Risks and Accidents
Prior to Evotix, The Works' store managers would record risk and accident data by hand which would then be input onto a spreadsheet. With over 525 stores, these manual processes took up a disproportionate amount of time and left room for error. With Evotix, the team now has time to concentrate on other areas of the business that need attention.
Discover A Few "Aha" Moments


With Evotix, any member of The Works team can quickly carry out spot checks, making it easier for area sales managers to report back on the data and IMMEDIATELY see which areas are good and which need improvement, so action can be taken swiftly.

Answer Your Big Questions on WHY The Works Stores Partnered with Evotix
"There's lots of software on the market right now, but after looking into it and using Evotix's system, its capability and adaptability made it the only one for us. The team at Evotix have done fantastic things for our business -I can't sing their praises enough." - Health and Safety Manager at The Works Stores
What are you waiting for? Read this case study to understand how The Works Stores' health and safety program transformed with the help of Evotix.
Frequently Asked Questions (FAQs)
Why should I stop using manual processes to manage my health and safety processes?
What type of businesses should say goodbye to using manual processes to manage safety?
What type of return on investment could health and safety software provide?