GET BACK WHAT YOU PUT IN: THE VALUE OF MANAGING ACTIONS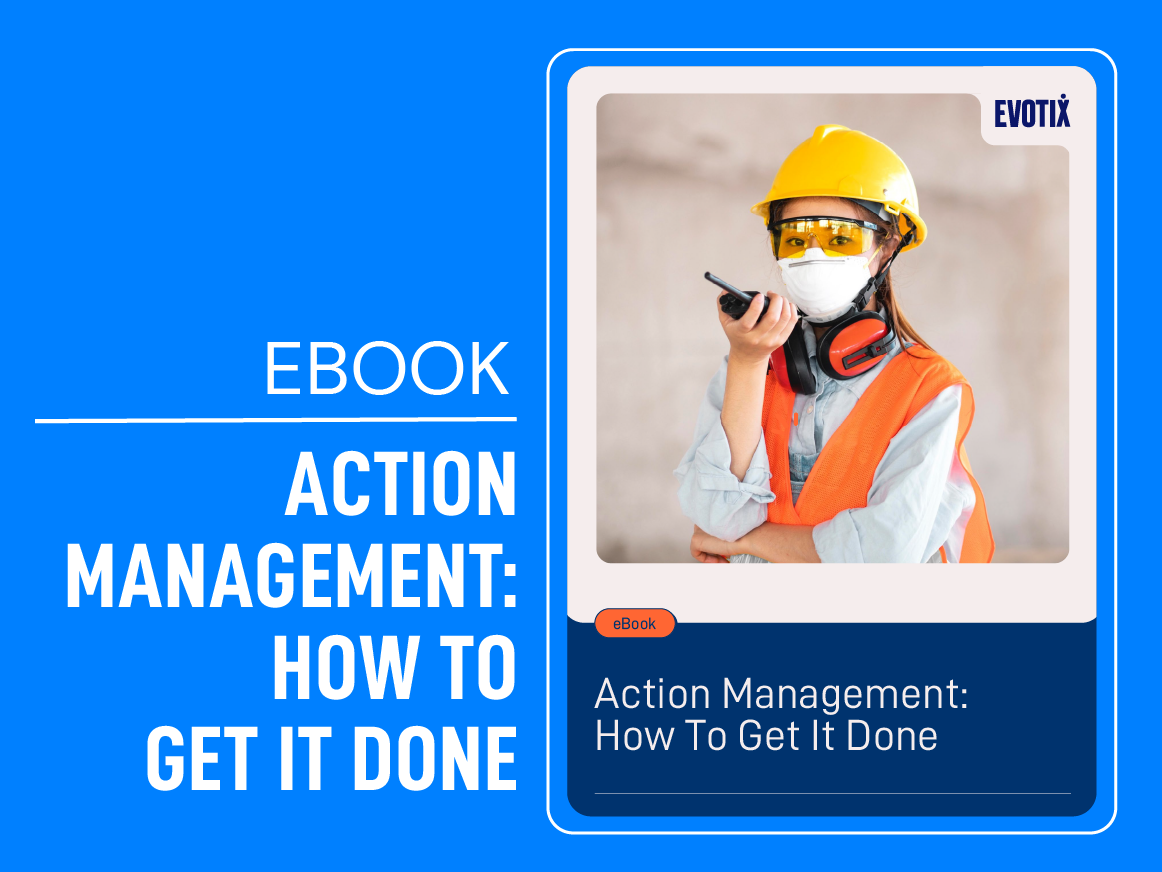 With the modern workplace posing new risks
everyday, there's always room to improve the
effectiveness of your EHS system
–
and
managing and closing
actions
is one way to do it.
Yet still, many organizations struggle to stay on
top of their safety
actions.
So what can we do to ensure things get done in good time so that people can stay safe and productive? In theory, it's simple – it's good action management.
In this eBook, we'll explore the reasons why companies struggle to get actions done and provide tips on how to take charge of your actions.
In This eBook, You'll:
Move to a Proactive Approach for Action Management


Discover our top tips on how to take charge of your action management process.

Discover A Few "Aha" Moments
Learn the top challenges to effective action management and how to overcome them.
Answer Your Big Questions on How to Kickstart Effective EHS Action Management


Improving action management will greatly

reinforce the success of your health and safety

processes. Timely and accurately carried out

actions will help resolve and prevent incidents

and maintain proper compliance vital to

your organization.
What are you waiting for? Download your copy to start actioning your actions.