How to Implement a Health and Safety Management System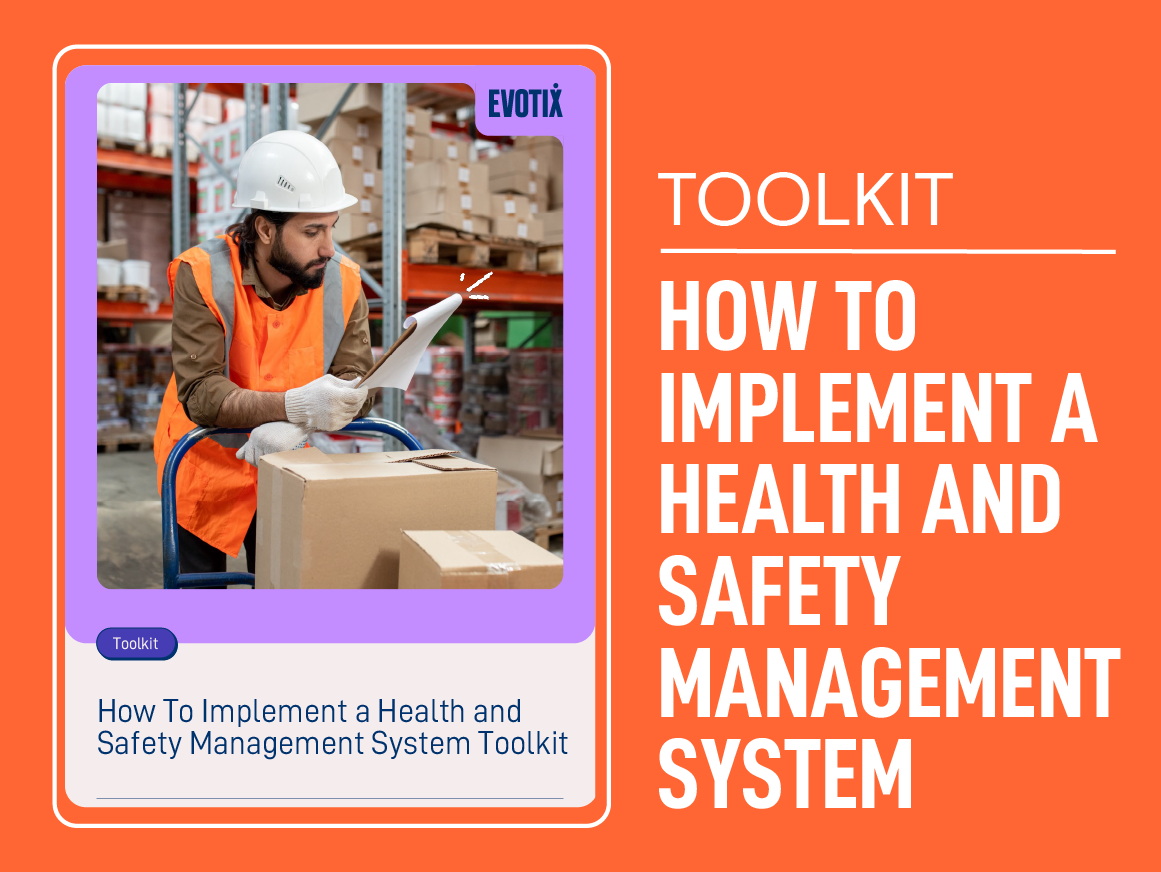 The ultimate goal
of implementing a health and safety management
system (SMS) is to identify a systematic approach
to managing health and safety risks within
the workplace.
Rolling out a health and safety management system is not always easy. It involves a range of vital steps, requiring sharp attention to detail, a high level of organization and careful planning to achieve successful implementation.
In this eBook, we share a toolkit to help you build out a well-detailed and well-constructed plan when implementing or optimizing your health and safety management system.
In This eBook, You'll:
Learn How To Implement A Successful Health and Safety Management System
Utilize this toolkit to

follow 7 key steps

to ensure a smooth implementation of your system.
Discover A Few "Aha" Moments


Learn the 7 capabilities

that every company's health and safety management system should be doing for its organization.
Answer Your Big Questions on Everything You'd Want to Know About Health and Safety Management Systems and How to Put One in Place


This toolkit will provide you with

a robust and structured process

to make implementing a successful healthy and safety management system less daunting

.
So, what are you waiting for? Grab your copy to ensure you've considered a wide range of factors when optimizing or implementing a new system.