DEBRA INCREASES ACCIDENT REPORTING BY 256%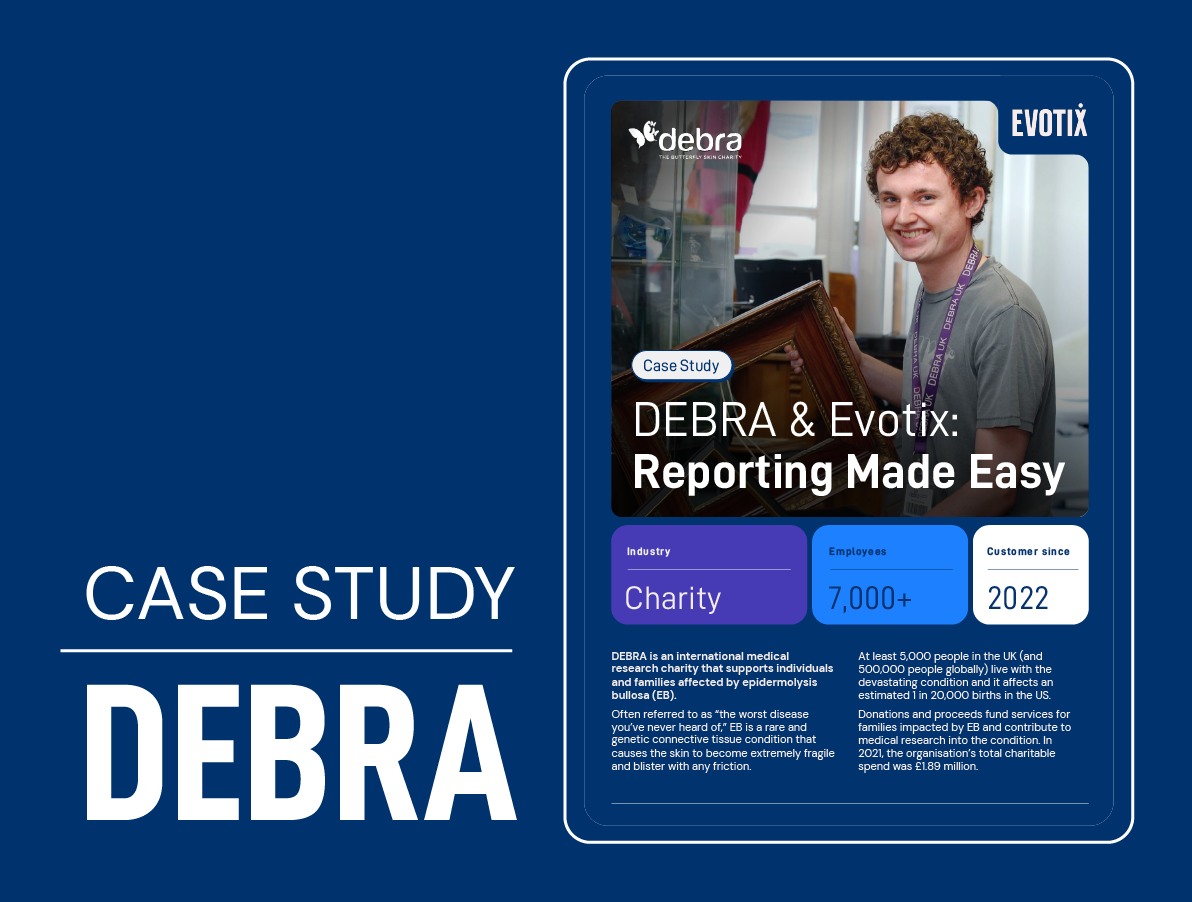 In This Case Study, You'll:
Learn How DEBRA Increased Accident Reporting by 256%


Implementing a system for reporting accidents to senior management quickly and efficiently was essential to daily operations.

Discover A Few "Aha" Moments


DEBRA was able to configure Assure to streamline accident reporting, risk assessment, audit management and so much more - all within one compact, simple system.

Answer Your Big Questions on WHY DEBRA Partnered with Evotix


DEBRA has configured Assure to fit perfectly around all of its health and safety goals, including its accident, near miss, and violence at work reporting forms. The team now uses Assure to execute a variety of key activities, including GDPR reporting, recording monthly compliance checks and carrying out staff induction.
What are you waiting for? Read this case study to understand how Debra increased accident, near-miss and hazard reporting significantly with the help of Evotix.
Frequently Asked Questions (FAQs)
Why should I stop using manual processes to manage my health and safety processes?
What type of businesses should say goodbye to using manual processes to manage safety?
What type of return on investment could health and safety software provide?