Where Are You on Your EHS Journey? Understanding the 5-Step Maturity Model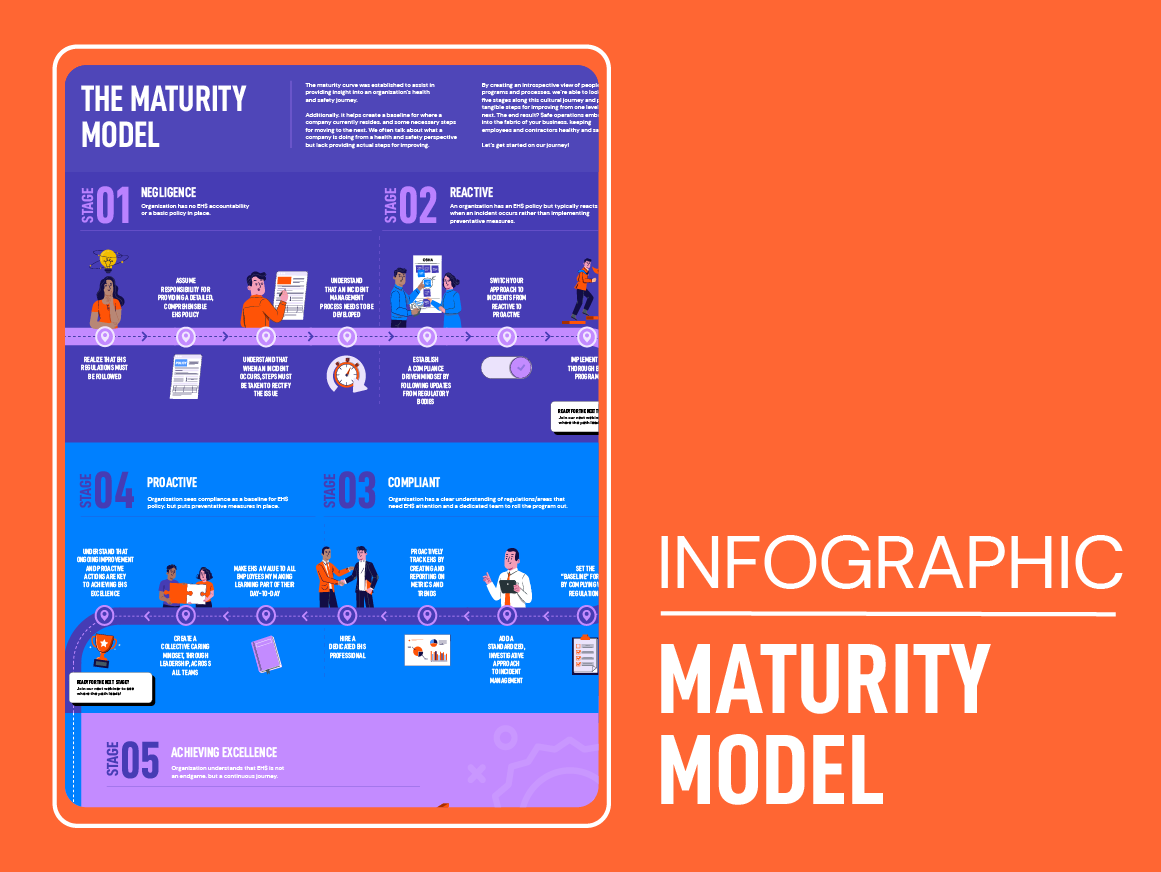 In This Infographic, You'll:
Learn Where Your Organisation Resides on the Maturity Model
The maturity curve was established to assist in providing insight into an organisation's health and safety journey.
Discover A Few "Aha" Moments
Learn the 5 stages along this cultural journey and receive tangible steps for improving one level to the next.
Answer Your Big Questions on What You Actually Need To Know To Improve Your Health & Safety Strategy


The model creates a baseline for where a company currently resides, and some necessary steps for moving to the next level. The end result? Safe operations embedded into the fabric of your business, keeping employees and contractors healthy and safe.
What are you waiting for? Download your copy to learn how you can progress on your EHS journey.