CHANGING THE CONVERSATION FROM COMPLETIONS TO IMPACT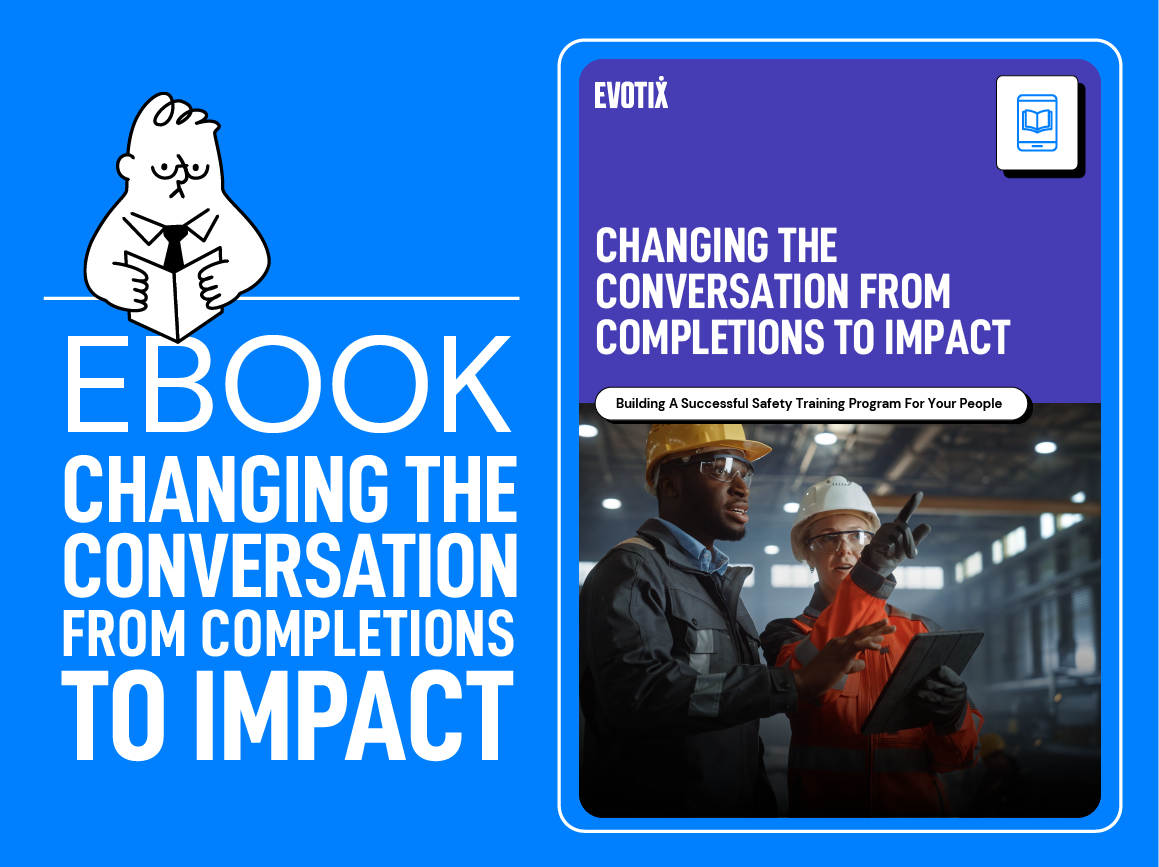 Are you looking to build a successful safety training program for your people?
Engaging workers who aren't tied to regular means of communication, whether email, phone or messaging platforms, is difficult. Take that one step further to ensure their health and safety, and most organisations find themselves in a jam.
This eBook shares HOW to build an engaged workforce through a well-rounded and blended approach to safety training that fits with the changing market.
%
of the world's population are desk-less frontline workers.
In This eBook, You'll:
Move to a Proactive Approach for Safety Training


Discover how you can build a training

program to achieve success through a blended approach.

Discover A Few "Aha" Moments
Learn how to move your training program beyond just ticking the boxes to maintain compliance.
Answer Your Big Questions on How to Strive for Genuine EHS Learnings


No matter what stage of the health and

safety journey your organisation is at,

enhancing your health and safety

training will help further engage and

protect your people.
What are you waiting for? Download your copy to ensure your training has an impact.