WARWICK UNIVERSITY TRANSFORMS ITS RISK ASSESSMENTS WITH EVOTIX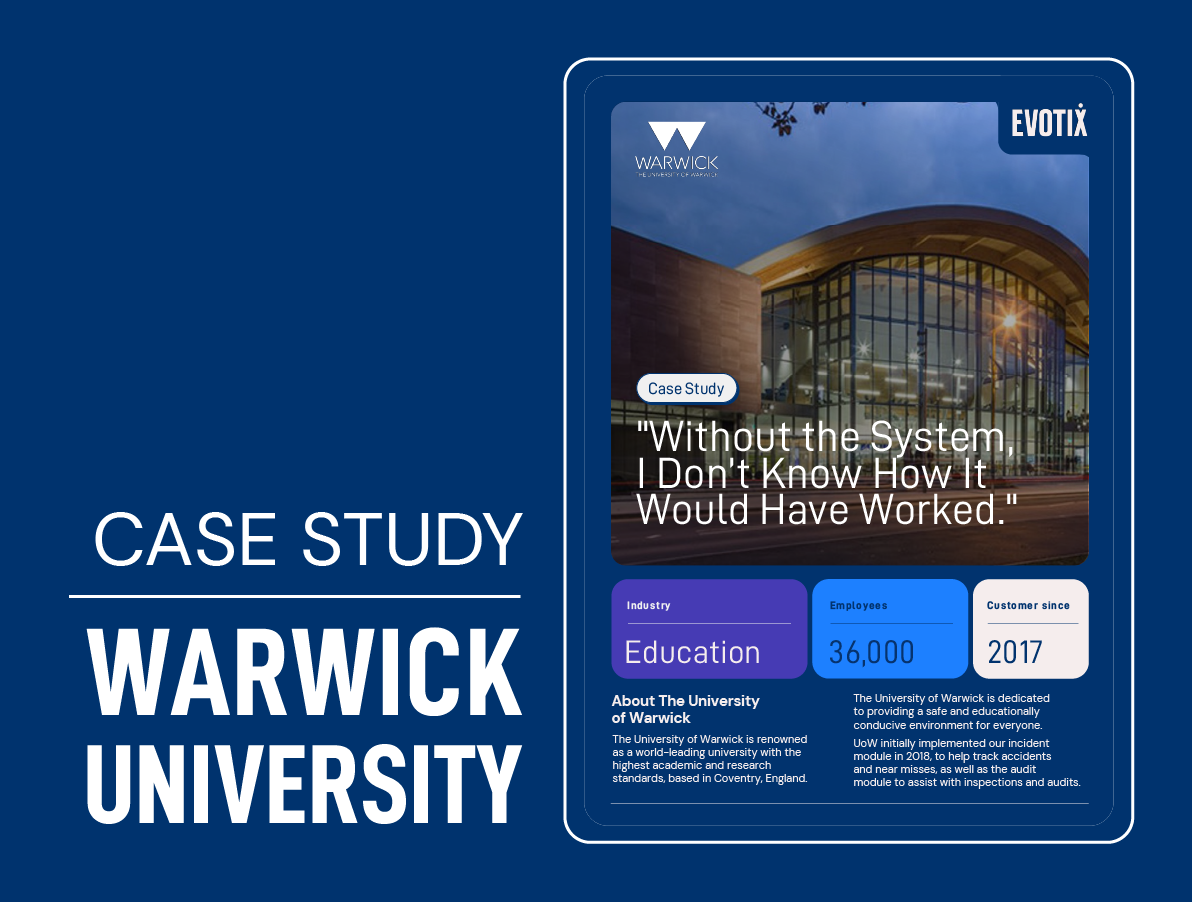 In This Case Study, You'll:
Learn How Warwick University Moved Away From Manually Managing Risk Assessments
Following the COVID-19 outbreak, every site and every room on campus needed to be risk assessed. UoW needed to implement additional procedures swiftly to meet these new requirements and ensure the safety of their staff and students.
Discover A Few "Aha" Moments
Before the use of Assure, Evotix's software solution, UoW managed risk assessments through spreadsheets, which meant data duplication and data loss, as well as a hefty time burden.
Answer Your Big Questions on WHY Warwick University Partnered with Evotix
With Assure, UoW has been able to respond to COVID-19 promptly, safely and in line with all the changing government regulations by successfully managing thousands of risk assessments.
What are you waiting for? Read this case study to understand how the health and safety program at Warwick University transformed with the help of Evotix.
Frequently Asked Questions (FAQs)
Why should I stop using manual processes to manage my health and safety processes?
What type of businesses should say goodbye to using manual processes to manage safety?
What type of return on investment could health and safety software provide?