Common Health and Safety Mistakes And How to Correct Them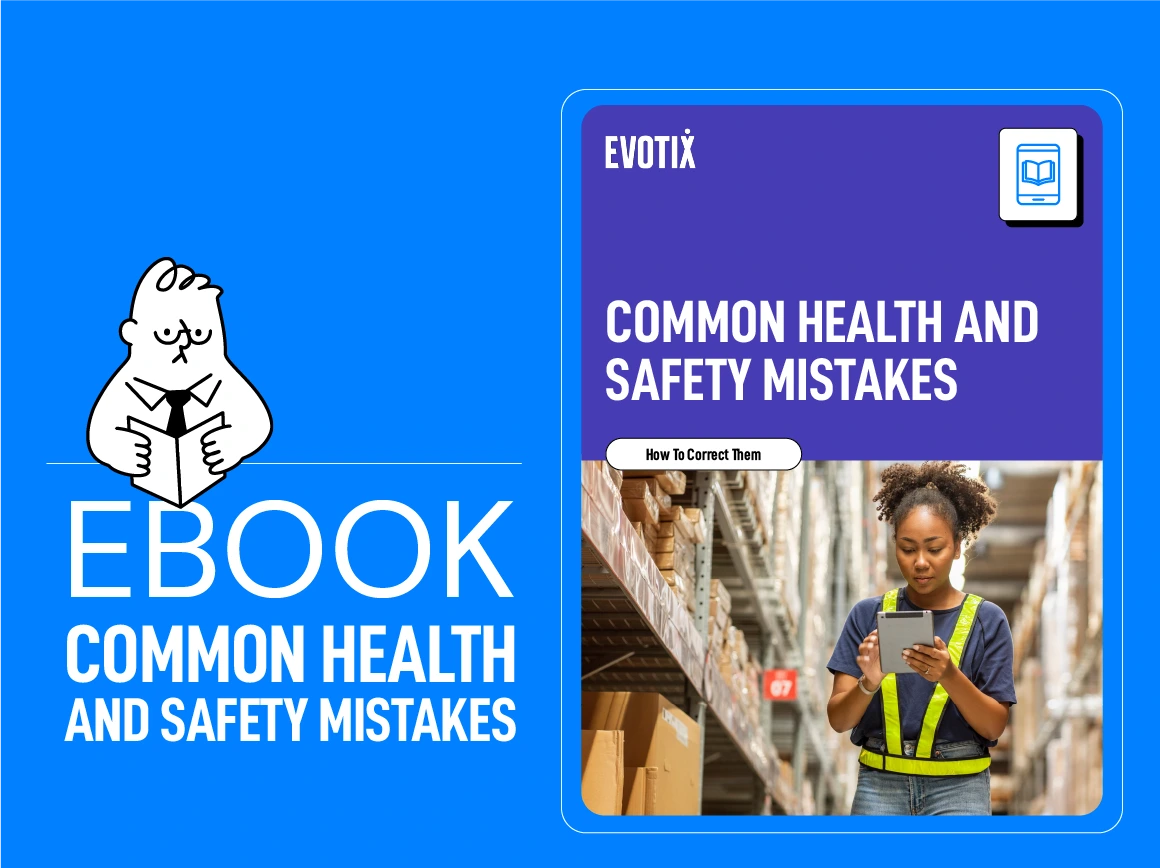 Your employees want to feel safe at work and, even more importantly, when they leave work.
It is common knowledge that every employer has legal and moral responsibility for the safety of their employees. The 2020 pandemic showed us that health and safety in the workplace is not just about preventing accidents or adhering to regulations. There are many factors that can affect the well-being of your employees when they are on the job.
When is the last time you looked over your current health and safety processes to see if there are ways to optimize or improve your program?
This eBook is a great place to start checking your current safety processes and hitting on these six most common missteps.
In This Article, You'll:
Move to a More Proactive Stance on EHS
Learn how to eliminate common safety mistakes and challenges enabling you to proactively mange EHS.
Discover A Few "Aha" Moments
See how your EHS program compares to other organization's around the globe.
Answer Your Big Questions on How You're Being Impacted
Uncover why now is the time to eliminate these six common mistakes.
What are you waiting for? Download your copy because these mistakes won't find themselves!
Frequently Asked Questions (FAQs)
Why should I stop using spreadsheets to manage my health and safety processes?
Spreadsheets are not a one size fits all solution. Spreadsheets have helped us in many ways with their automatic calculations and pivot tables, but it is time to think about how inefficient they can be for health and safety professionals.
There are many rules and best practices when it comes to managing health and safety processes. Evotix's 5 Reasons Why Spreadsheets Don't Work For Workplace Safety can help you uncover if your spreadsheets are having a negative effect on employee safety along with the impact on your business's performance and profitability.
What type of businesses should say goodbye to using spreadsheets to manage safety?
What type of return on investment could EHS software provide?