FREE CHECKLIST | 5 MIN READ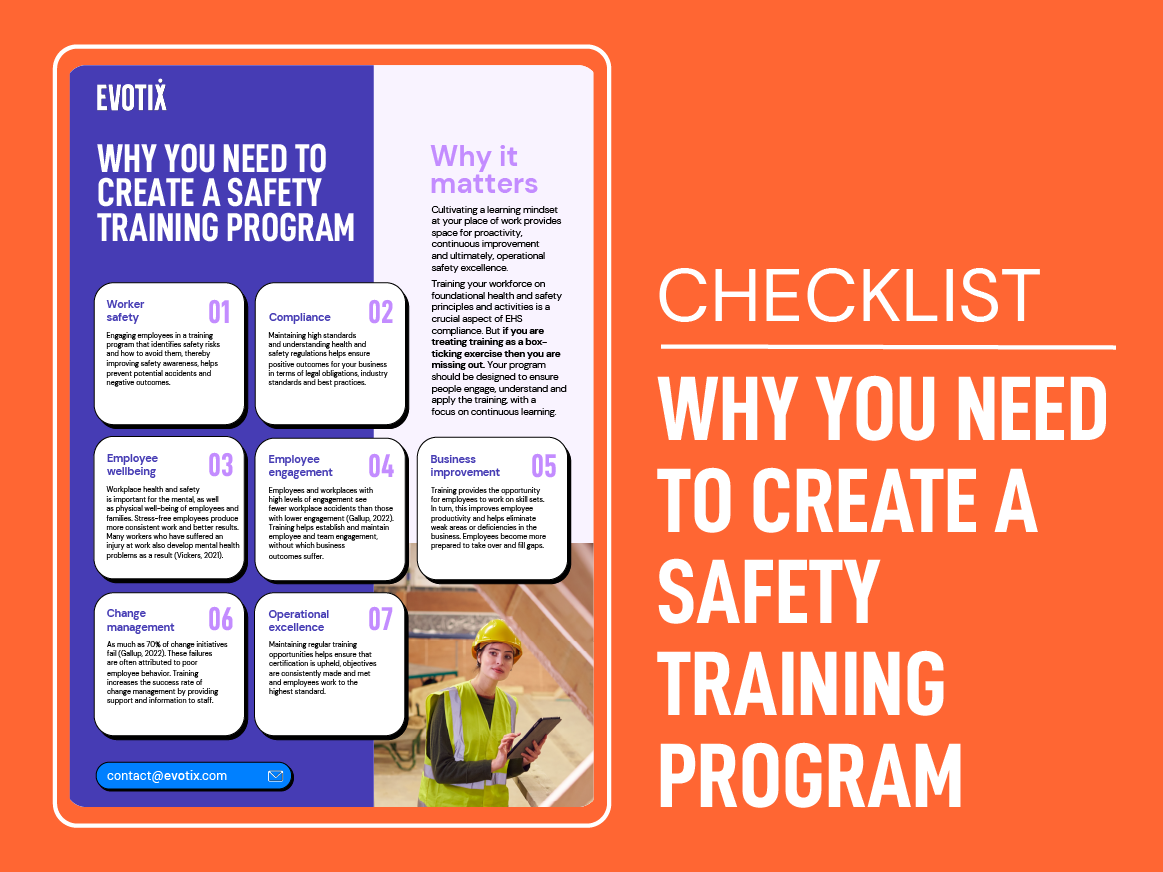 Why does a safety training program matter?
Training your workforce on foundational health and safety principles and activities is a crucial aspect of EHS compliance. But if you are treating training as a box-ticking exercise then you are missing out. Your program should be designed to ensure people engage, understand and apply the training, with a focus on continuous learning.
This checklist is a great place to start putting together your plan to engage your organisation and workforce in EHS training.
In This Checklist, You'll:
Move to a More Proactive Stance on EHS
Uncover why training should NOT be treated as a tick-box exercise.
Discover A Few "Aha" Moments
Learn the top 7 reasons why your organisation needs to look at revamping its training program.
Answer Your Big Questions on How Training Can Impact You and Your Workforce


Cultivating a learning mindset

at your place of work provides

space for proactivity,

continuous improvement

and ultimately, operational

safety excellence.