HSE Software: The foundation of improved health and safety for construction companies
8 March 2021 - Evotix
Consider these data points. In 2019, the number of fatalities on U.S. construction sites were 1,066. In Europe, the Middle East, and Africa (EMEA), there were 40 fatal injuries across 2019 and 2020. This fatality data probably isn't all that surprising. Construction is a dangerous and inconsistent business. Worksites are rarely the same place twice. There are strict deadlines, budget constraints, and a skilled labour shortage which constantly plague the construction industry. Furthermore, a constant ebb and flow of workers and third-party contractors, evolving environmental conditions, and exposure to the elements are not conducive to a safe working environment.
What is surprising is that the industry seems unable to reduce incidents. In fact, the U.S. 2019 figures are the highest since 2007 and a 5% increase over the number in 2018. Across all industries, the increase is still an unacceptable 2%. Those 1,066 construction fatalities in 2019 (the most recent year recorded in the U.S.) represent 20% of all fatal occupational injuries in 2019. The number of fatalities in EMEA is slightly up on the 5-year average of 37 per year.
Although many factors are contribute to the rise in incidents, one factor could help reduce it: creating and establishing efficiency by replacing manual safety processes with HSE software. Let's look at ways HSE management software can help your construction business improve its health and safety programs.
1. Improved communication and reporting of hazards and incidents
Communicating, engaging, and reporting are key components in health and safety. To create and sustain a positive culture in your business, creating engagement across the organisation is vital. One way to drive continual engagement, is by making it easier to report hazards and incidents. Our health and safety management software, Assure, makes it easy for all workers in your organisation to engage with your health and safety team. Assure is designed to be simple and easy to use so that no hazard or incident goes unrecorded, and follow-up on corrective actions is timely. With Assure, frontline and operational workers can use their mobile devices to record accidents, incidents, and near misses at the time they occur.
2. Improved visibility
When management can see reports that workers submit, immediately determine which and when checks have been completed, and delegate any corrective actions or investigations to be closed out, workers are better protected from those incidents, near misses, and hazards. Health and safety management software digitalises manual processes and can make it easy to track actions. It ensures regular inspections, continuing and predictive equipment maintenance, and proper personal protective equipment distribution are in place. The result is a reduction in lost paperwork, incomplete manual reports, and unreported hazards and increased visibility of health and safety activities across construction companies, contractors, and subcontractors.
3. Easier and faster demonstration of compliance
Ensuring compliance laws and regulations, along with any internal requirements, can be difficult in construction because of all the parties that make up its value change. The audit process is resource-intensive and challenging due to coordinating across multiple teams and locations. With Assure, you can access a library of pre-configured best practice templates for construction, quality check every audit with a built-in approval process, benchmark and demonstrate performance for external auditors and regulators, and easily store the evidence needed for recognised standards. The result? You can audit, check and inspect with confidence—minimising the hassle of demonstrating compliance.
4. Reduced risk across your jobsites
An accessible and easy-to-use system for health and safety is critical to reducing risk everywhere that you have construction projects. With Assure, you can complete risk assessments on the go and ensure that they're reviewed regularly. You can even make sure your employees sign and agree that they have done relevant training to comply with the actions in the assessment. Furthermore, once employees become accustomed to recording hazards and reviewing risks, the number of incidents will reduce in tandem, so you can become more effective at managing risks instead of incidents and their fallout.
5. Support for continuous improvement
Construction health and safety must focus on continuous improvement to reduce incidents and fatalities. Insights+, SHE Software's embedded business intelligence tool, is designed to make continuous health and safety improvement simple. Offering multiple chart types, the inclusion of formulas in data presentation, and comprehensive easy-to-use filtering, Insights+ enables data presentation that is easy to understand. You get clear visibility of trends across projects and jobsites and track their health and safety performance, so you can then report on areas that require focus and deliver additional training to help them improve.
World-class health and safety management = peace of mind
SHE software delivers the tools that support world-class risk and incident reduction. Through technology, you can be more proactive and efficient which gives you the time to ensure health and safety is continually improving out at the worksite. As a result, your construction projects and sites will carry less risk and run smoothly. Consider scheduling a chat with us today to get all the details and your free trial of Assure.
RELATED BLOGS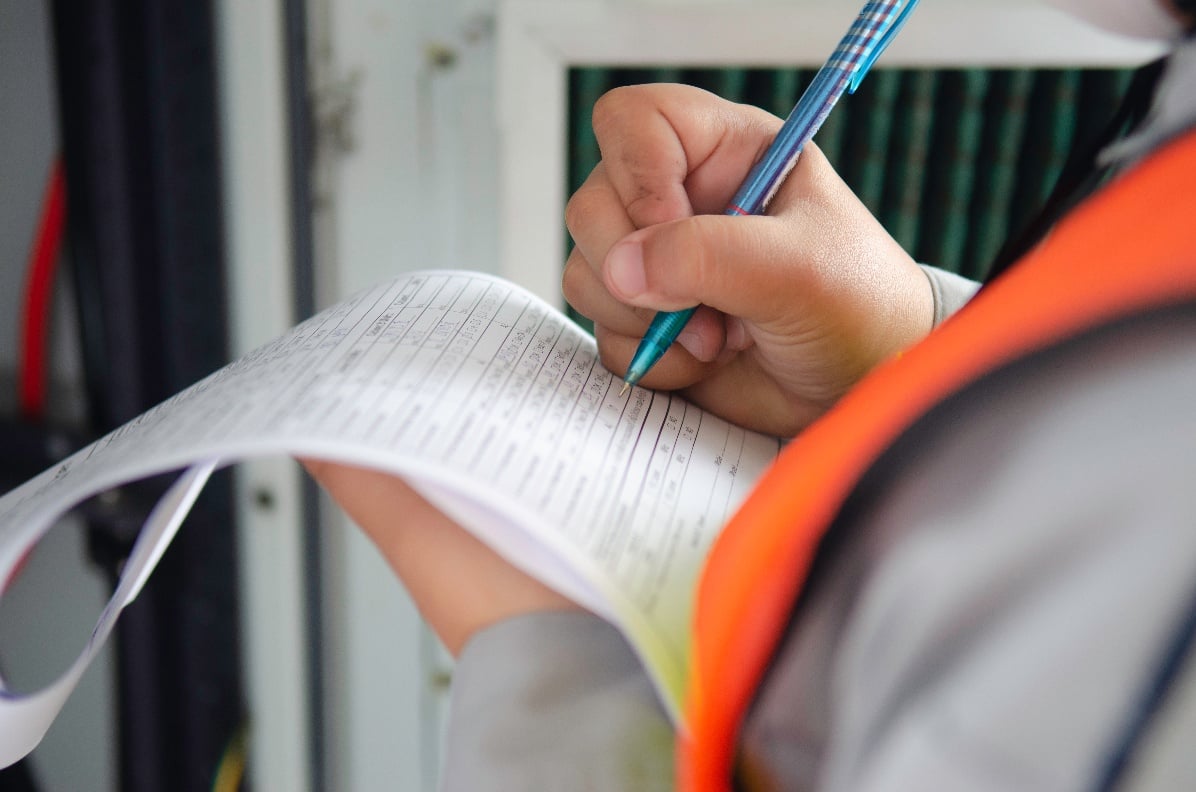 A Farewell to Manual Processes: Why You Should Ditch Them For Health and Safety
18 November 2021 - Evotix
One of the great classics in American literature is A Farewell to Arms by Ernest Hemingway. In the title, "arms" naturally means weapons, but it got us thinking about human arms—the ones attached to..
Safety Data and Analytics, Operational Efficiency, Safety Priorities, EHS Management Software, EHS, Workplace Safety Tips
Read Article