I'm Not a Statistic – Let's Be More Efficient
10 November 2022 - Evotix
Can you remember a day when everything felt effortless? The coffee was kicking in. Every item on your to-do list felt doable, every distraction ignorable, every mistake fixable. You were firing on all cylinders.
That's what every well-crafted piece of modern technology aspires to make you feel every single day.
In today's efficiency-focused world, getting the most done with little waste (of time, resources, cost, etc.) matters. It's how we can always feel in control, knowing what needs to be done and when, so that progress is just one step closer.
At Evotix, we've used that belief – that technology should make us more capable – to guide how businesses think about health and safety. EHS (Environment, Health and Safety) management is still very messy. Is there a way it could become totally effortless?
Four ways to level up your EHS strategy
Every person has a right to work in a safe and fulfilling environment. And as a health and safety pro, you're actively trying to make that a reality every day. Here's where technology can help.
The right tools and solutions can help mitigate risk and reduce accidents, create an environment for continued learning, support employees struggling mentally and hopefully keep employees engaged and productive.
That might sound too good to be true. But it's definitely achievable. Here's how:
1. Increase accessibility to safety processes
Did you know: More than a third of employees would worry about job security if they reported an accident at work.
Information on accidents, incidents and ill health can be used as an aid to risk assessments, helping to identify, report and mitigate risks. But manual-based reporting based on pen-and-paper reports is hard to track from incident to response. Information often gets lost or even unrecorded.
Oftentimes, cumbersome processes that involve multiple stakeholders deter employees from identifying hazards, risks or incidents. This shouldn't be the case. Safety should be accessible to everybody. Employees should be able to record videos and add relevant documentation links to give a detailed account of their experience.
This is where easy-to-use, purpose-built EHS tools can save the day and keep things running smoothly. With a simple, intuitive app, everyone knows that they can take the correct next steps just by reaching into their pocket. That way, your business can reduce the likelihood of future incidents.
2. Make training actionable
Did you know: 94 percent of employees say that they would stay at a company longer if it simply invested in helping them learn?
The best way to embed safety thinking into every aspect of your workplace is to educate workers on practical steps they can take when running heavy machinery or conducting a risky task. While helpful in some scenarios, classroom training is largely unhelpful for retention and recall. Instead, consider microlearning in the flow of work. For example, QR codes on equipment could guide users to the relevant safety information so they can take the proper steps for the specific scenario they're in at that moment. With repetition, those steps become second nature. At Evotix, we've integrated learning capabilities directly within our products so businesses can see big efficiencies when it comes to applying learnings more readily.
3. View EHS as a value generator
Did you know: According to OSHA, average direct costs of an accident (minor medical costs and those covered by workers compensation insurance) usually range from $1,000 to $20,000. But indirect costs ("uninsured" additional costs, like those caused by a loss of productivity or morale) can be two-ten times as expensive and can drive a company into the red.
Direct costs include medical treatment, fines and sick pay. Indirect costs can be loss of productivity, overhead and workers' compensation pay. Not putting the right safety procedures in place can cost your organization financially and reputationally, deter potential customers and incur costs. Investing in EHS software can provide space for accurate and easy reporting and stimulate conversations around health and safety – allowing you to start seeing immediate savings when it comes to accidents, incidents and downtime.
4. Focus on employee engagement
Did you know: Employers who meet employees basic engagement needs see a 64% reduction in safety incidents.
Incidents and accidents can cause a real problem for company morale, business reputation and profitability. Even a small incident at your workplace could stall productivity, demotivate employees and increase employee absences. In addition to a better safety record, higher employee engagement also strongly correlates with higher productivity, customer loyalty and profitability. You can make safety a part of the regular conversation within your organization by highlighting its importance in daily team meetings, toolbox talks, webinars and leadership tours. By intentionally investing in your people's safety, not treating it as an afterthought, you'll find that health and safety doesn't cost, it pays.

We are Evotix

Your trusted partner. Together, we can make the world of work a safer place.
EHS software can help you simplify decisions around safety and get a better view of how safe your environments are. Not taking that proactive approach risks incurring reputational damage and expensive fines. Most of all, you risk losing your most important asset, your people.
We can help you start using technology to support the work you're already doing to keep workers feeling safe and cared for. That way, managing EHS can become the most effortless part of your day.
Interested to know more? Read how Motus imbedded efficiencies in their business with Evotix, helping to accelerate company growth, while managing and reducing risk.
RELATED BLOGS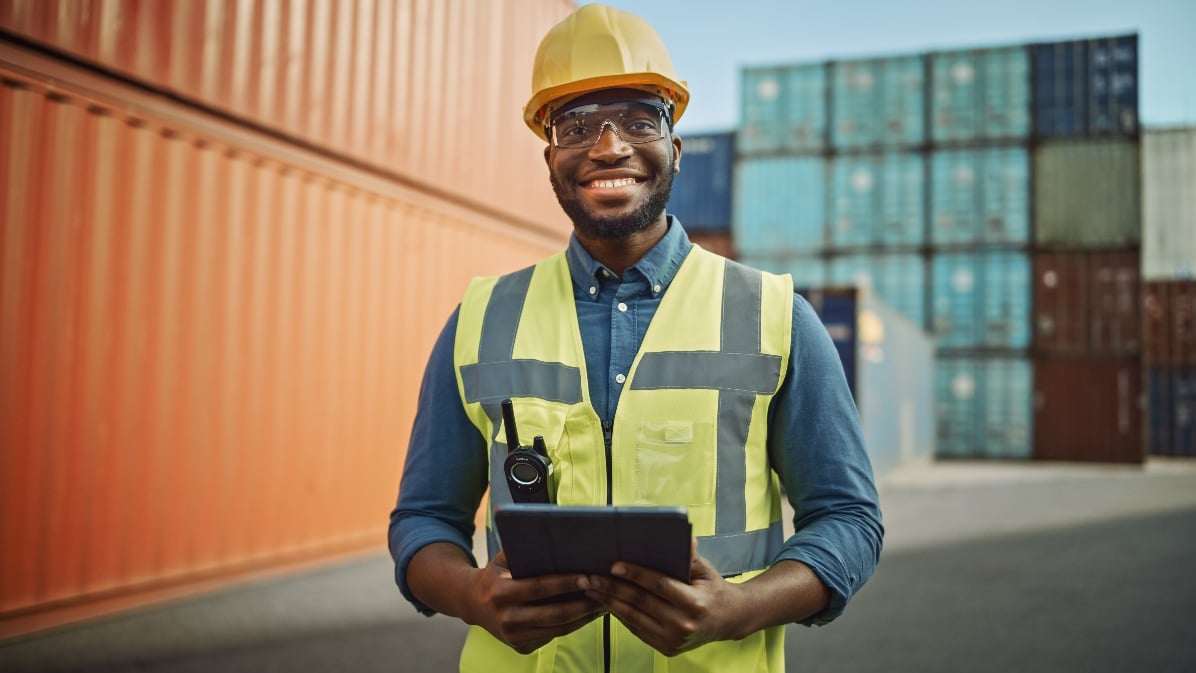 What is an EHS Manager? Today and in the Future
20 April 2022 - Evotix
For over the past decade, a big transition has been taking place in the way companies manage health and safety.
Safety Priorities, Safety Culture, EHS
Read Article