Recapping a great week at the Safety & Health Expo 2022
27 May 2022 - Evotix
Last week in London, at the ExCel Centre, we exhibited at the Safety & Health Expo. With 20,000+ visitors, 600+ exhibitors and 60+ speakers, it is widely recognised as the biggest event in the UK for health and safety professionals.

It was incredibly special for a few reasons; the first was being able to attend an event of this size in-person again. We know what's happened over the last few years, but events like this one remind us why we love that personal interaction with customers so much.

The second reason was this was the very first time we have exhibited in-person at a UK event, as Evotix. We rebranded in November 2021, moving on from SHE Software, a name that had served us well for a number of years, and moving forward as Evotix, into our next phase of evolution and growth.

But while our name may have changed, our commitment to health, safety and wellbeing remains the same. Our team is passionate about helping both new and existing customers with their EHS challenges and needs. So in today's blog, we wanted to share some key highlights from our team who attended in London.
What we learnt
"Moving away from spreadsheets"
We've spoken a lot about the need to digitise health and safety and move away from those labour intensive, manual tasks and processes. Will Wenban, Business Development Representative at Evotix, found many people wanted to know more:
"We had a video playing on our stand that mentioned moving away from spreadsheets, lots of people were talking to us and saying this was something they were looking to do and wanted to know how they could take advantage of a more modern way of working. As a leader in EHS software, we were able to showcase a better way of working to many of the people we spoke too."


Will Wenban, Business Development Representative

"Turning coffee into meaningful conversations"
As you can see from our picture below, our stand was difficult to miss! We had a brilliant barista serving coffee to attendees throughout the day, which generated some fantastic conversations. As Will Worsley, Senior Solutions Consultant shared:
"We had so many really meaningful conversations over a cup of coffee. We spoke to customers who were looking for technical advice and support, which we were able to provide them at the stand. A common theme we saw was the need for dashboards which displayed that all important health and safety data. Within minutes we were able to configure those dashboards live, in front of the customer, to show them exactly what could be achieved"


Will Worsley, Senior Solutions Consultant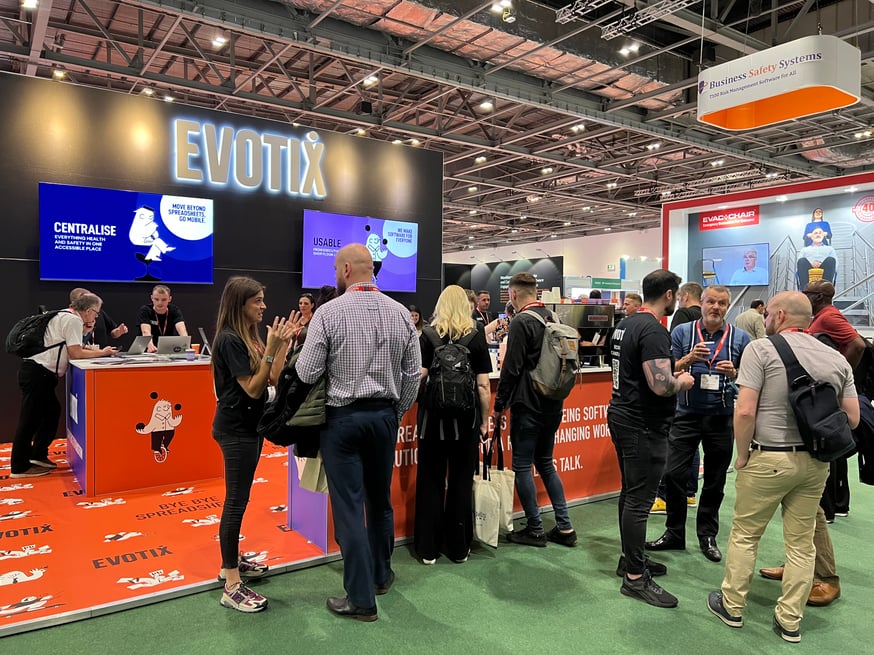 "The value of demonstrations"
The Safety and Health Expo provides so many opportunities to talk to attendees about their daily challenges and needs. In many cases, it allowed us to really understand how our technology can support customers on their journey. As Katie Seager, Business Development Representative said, these conversations lead to more:
"We had more in-depth conversations around processes and where people wanted to improve, so a natural follow-on was to provide a demo. The team were able to answer the technical questions that came our way, and in many cases, we then gave people a demonstration of what could be done on Assure and Learn, which really helped to showcase the ease with which things could be done and tackle those issues that came up in conversation."

Katie Seager, Business Development Representative
"The new world of health and safety"
The workplace as we know it has changed significantly over the past few years. COVID has been an unexpected driver of digital transformation and companies that didn't necessarily have health and safety on their agendas, do know. David Coley, Senior Business Development Manager said:
"Firstly, It was fantastic to be attending an in-person event again the ExCel. The Safety & Health Expo is a brilliant event and the turn out created a real buzz… something we've all missed in recent times! Many conversations were framed around COVID and the impact it has had. It was great to hear that health and safety was a top focus for many and that businesses are looking at ways EHS technology can help join up the dots and contribute to driving improvement across organisations and their wider operations!"

Dave Coley, Senior Business Development Manager
A fantastic 'Welcome Back'
As the signs said outside the ExCel Centre in London upon arriving - Welcome back! And it was certainly a fantastic welcome back event. We were delighted to be there and talk to so many people who were clearly motivated to be the change-makers within their business when it came to improving health and safety.

Our commitment to creating safer, smarter futures for businesses and for people, remains as strong as ever, and it was fantastic to hear so many people are prioritising health and safety in 2022 and looking to drive forward their own initiatives.

We will certainly be back again next year, and we look forward to seeing many of you again soon!

Team Evotix
RELATED BLOGS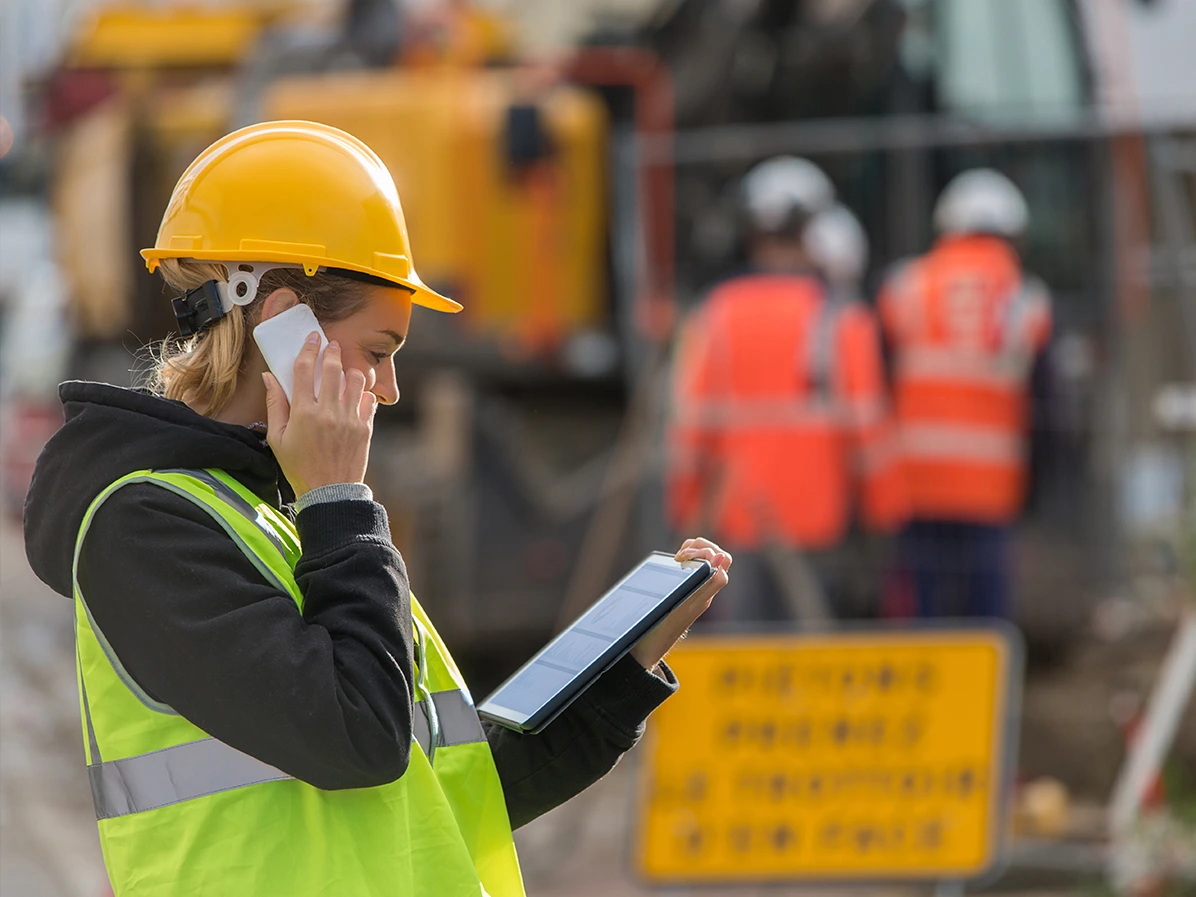 7 Steps To Engage Employees in Health & Safety
24 January 2023 - Evotix
There seems to be a transition happening as it pertains to health and safety. Organizations have realized that simply responding to workplace accidents just doesn't cut it. It's all about being..
Morale and Engagement, Investment in Safety, Safety Priorities, Safety Culture, EHS, Workplace Safety Tips, EHS Compliance
Read Article