NSC Safety Congress & Expo
5 October 2022 - Evotix
Our team has recently returned from The National Safety Council's biggest event, the NSC Safety Congress & Expo, held this year in beautiful San Diego. The expo is held each year to help health and safety professionals advance their careers, network with peers, learn about new vendor solutions and educate attendees about the latest and greatest in health and safety.
Making connections and drawing a crowd
It was wonderful to see our booth buzzing with so much activity. As with recent events, we had our very own barista, serving hand-crafted coffee beverages for anyone who stopped by for a drink and a chat. We also had a giant iTab for those who were interested in our software and wanted a quick demo to see how we could transform their health and safety practices.
NSC marked the first time we showed our new UI to customers in-person, which was very well-received! We are always looking for feedback, so for anyone who did attend and saw the new UI IRL, we'd really appreciate your comments.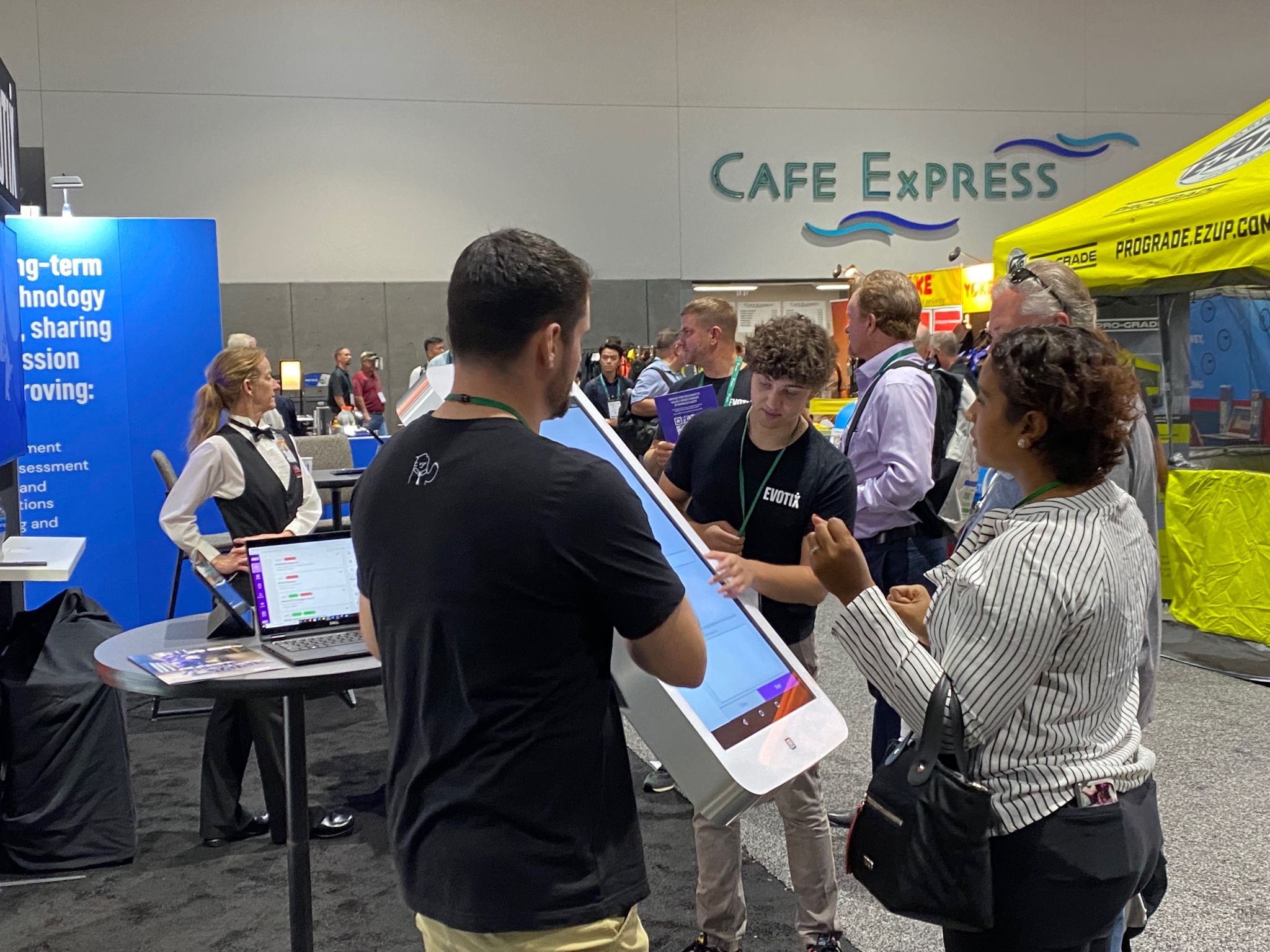 In the words of our EHS and sustainability specialist Catryna, the expo was "exciting and exhilarating." It's always so valuable to meet in-person and make those personal connections. The opportunity to hear what safety means for today's safety professionals, and learn more about their challenges and jobs to be done is critical.
Key themes and challenges we observed
After the show concluded, we sat back and thought through the many conversations we had at our booth. Various challenges presented themselves, and no matter how big or small to us, we understood those challenges were enormous to each of those individuals. Below we've recapped some of the standouts.
The use of (or lack of) EHS tools:
EHS tools are getting bigger and better every year, but safety professionals are still having a hard time using or encouraging their peers to use them. Many of the conversations we had centered around the challenges with manual-based reporting through shared drives or Excel sheets, and the difficulties in managing and tracking tasks and corrective actions easily.
"These manufacturing spaces can be MASSIVE, and safety is sometimes a small team tasked with keeping safety top of mind in an industry where production is everything," said Thomas Legeza, Business Development Representative at Evotix.
This is where easy-to-use, purpose-built EHS tools can really save the day and keep things running smoothly.
Inflexibility within tools and lack of proper support:
As it turned out, a sizeable number of people we spoke to already had a software solution, but it was proving inflexible and struggling to provide enough support when it comes down to generating engagement.
"People are focusing on the need for EHS solutions to be accessible and directed to the point of work. The ability to access safety information or learning while at the point of work so that it is front of mind as people then carry out their job role is critical," said Julian Taylor, Head of Enablement at Evotix. "It is no longer good enough to just have office-based management or learning systems."
Catryna Jackson said "easy system administration" was repeated throughout the day. Attendees who currently had a system, that was their heartburn, and if they were considering a system for the first time, that was their first concern.
The age-old struggle - engaging the workforce:
Julia Jaske, Business Development Representative at Evotix, mentioned lots of people at the event who, despite employing the use of various other health and safety software providers, still faced challenges with engaging their workforce.
"People are looking for better ways to do things. There are still large organizations out there who are struggling to effectively engage people in EHS and manage it in a way that further empowers people," Julian Taylor commented.
Aside from tools and engagement, a hot topic at the event was behavior-based safety. Safety professionals are eager to look deeper into the conscious and unconscious behaviors of employees and why they make certain decisions when it comes to health and safety. This is also something we hear a lot about from our Two Bald Guys on their podcast too!
"Many Safety Professionals love what they do and just want their employees to be as safe as possible."
- Dalten Stalzer, Account Executive at Evotix
At the end of the day
San Diego did not disappoint. Having missed the opportunity to connect more recently, the event showcased why face-to-face conversations are so important. It's such a great way to get a real temperature check on what is new and what is important to EHS professionals.
We had such a great time at the event, and our resident podcast duo, Langdon Dement and Julian Taylor, were both at the event. Tune in to "Two Bald Guys Talking Safety" to hear their top highlights from attending the Expo.
RELATED BLOGS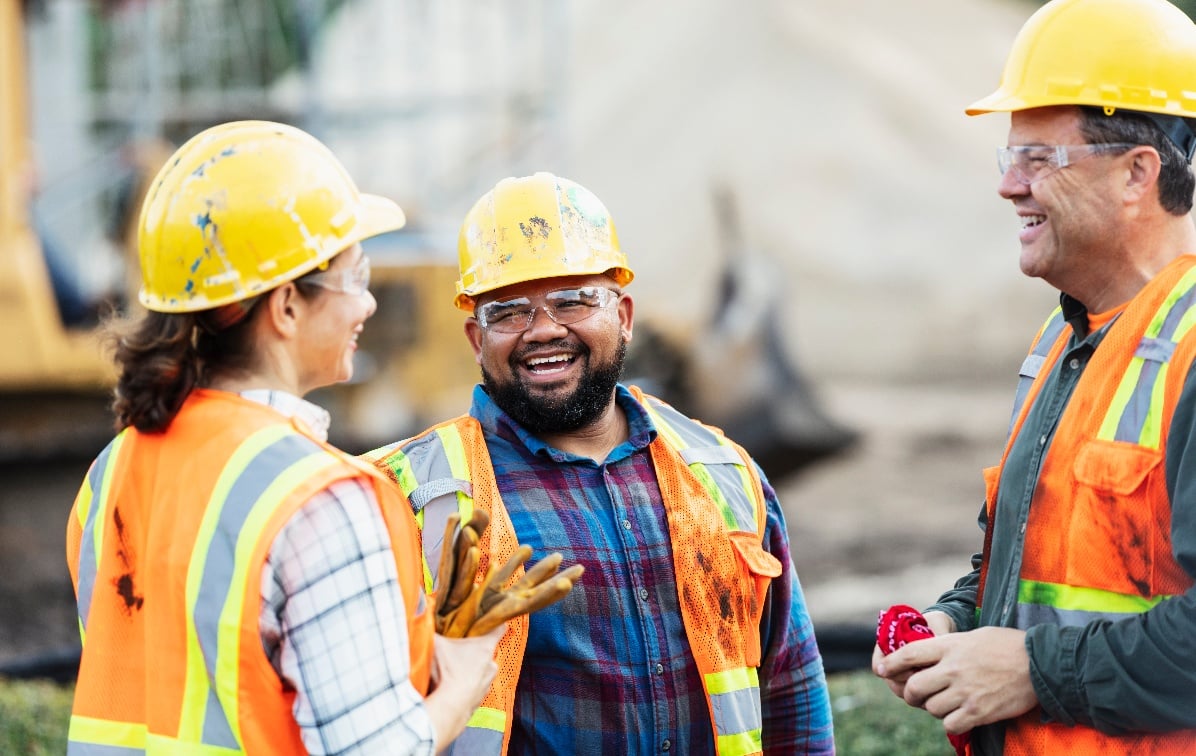 How Can Health And Safety Technology Be A Positive Influence On Your Business?
7 June 2022 - Evotix
For Health and Safety Managers, decreasing the number of safety incidents in the workplace while keeping employees healthy and safe is a constant concern. One major barrier to improving this often..
Morale and Engagement, Investment in Safety, Safety Culture, EHS Management Software, EHS, Safe Operations
Read Article