Attending Safety and Health Expo 2022? Visit SH2460 and See What Evotix Has in Store!
17 May 2022 - Evotix
Along with many other professionals in the health and safety industry, we at Evotix are looking forward to attending this year's Safety & Health Expo at ExCeL London. The UK's largest event for health and safety professionals, Safety & Health Expo expects more than 20,000 people during the 3-day event.
After almost two and half years of online virtual events, it's fantastic to have the opportunity to attend an in-person event and the team can't wait to say hello to everyone attending.
It's also the first time we've exhibited at this event as Evotix. We are excited to exhibit under our new brand and share our new look and feel with attendees. While our brand might have changed, what hasn't is our commitment to creating a safe environment for all employees, so please swing by our booth (SH2460), grab a coffee from our barista and let's talk about your health and safety needs, challenges, goals and views. We'd love the opportunity to support you and your team on those journeys.
Why H&S professionals should attend the Safety & Health Expo
As you might have guessed, the Safety & Health Expo is curated for health and safety professionals to stay on top of the very latest in legislation, industry standards and best-practice recommendations. It's a great way to bring together the health and safety community to discuss the latest strategies, extend professional networks and assess the newest solutions – all under one roof.
There are also a host of insightful speaking sessions and keynotes that will have your diary packed. From the President of Institution of Occupational Safety and Health (IOSH), to the Global VP of Health and Safety at L'Oréal and even a very special appearance from Louis Theroux (Thurs 19 May, 12-12:45pm), it is set up to be a memorable welcome back event.
Our passion for partnership
At Evotix, we love speaking to customers – both new and prospective. Events such as these provide so many opportunities to hear your ideas about how our software can even better engage your employees. Partnerships are absolutely key to our entire business: we like to think of our platform as being 'built around you.' We want to be your long-term partner on your journey toward a safer, smarter workplace and we share your passion for improvement in health and safety for your employees.
It's part of the reason why events such as the Safety & Health Expo are so important to our team – we understand safety, not just the technology behind it, meaning our solutions are highly adaptable to meet your specific needs and style of engagement. Not only that, but our focus on partnerships enables our team to continuously innovate to develop a platform that's intuitive, effective and helps you to create a desirable workplace with satisfied employees.
This is supported by what our customers and partners are saying:
"Evotix's Assure System is intuitive, simple to use and makes the lives of our staff much easier, as well as making our processes more efficient"
Network Rail
Come and say hello
So, if you'll be attending the Safety & Health Expo this week, come by the Evotix booth at SH2460 – whether that's to learn more about the benefits of partnering with us, chat with our team of industry experts about the latest developments in the sector, check out our video wall or even just to grab a coffee from our excellent barista – we would love to see you!
Team Evotix
RELATED BLOGS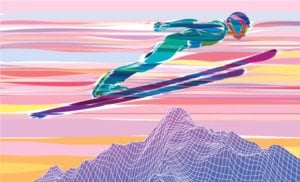 Even an 'Eagle' sometimes needs the fabric of health & safety for its nest
24 January 2017 - Evotix
There is much to commend Corporate Social Responsibility consultant Anna Johansson's recent article, Employee Health & Safety Should be CSR Priorities (Triple Pundit, Friday, Jan 20th, 2017).
Read Article