Proud sponsor of the Verdantix HSE Summit Europe 2019
24 March 2019 - SHE Software Ltd
SHE Software is delighted to be a sponsor of the Verdantix HSE Summit Europe 2019. Now in its seventh year, this year's event will focus on 'Delivering Business Value with Innovative HSE Technologies'.
The Summit takes place on 26-27 March, bringing together more than 150 HSE professionals and technology leaders to share insights on how to improve HSE outcomes with innovative technologies such as software, mobile apps, drones, in-vehicle monitoring, virtual reality training, smart PPE and data analytics.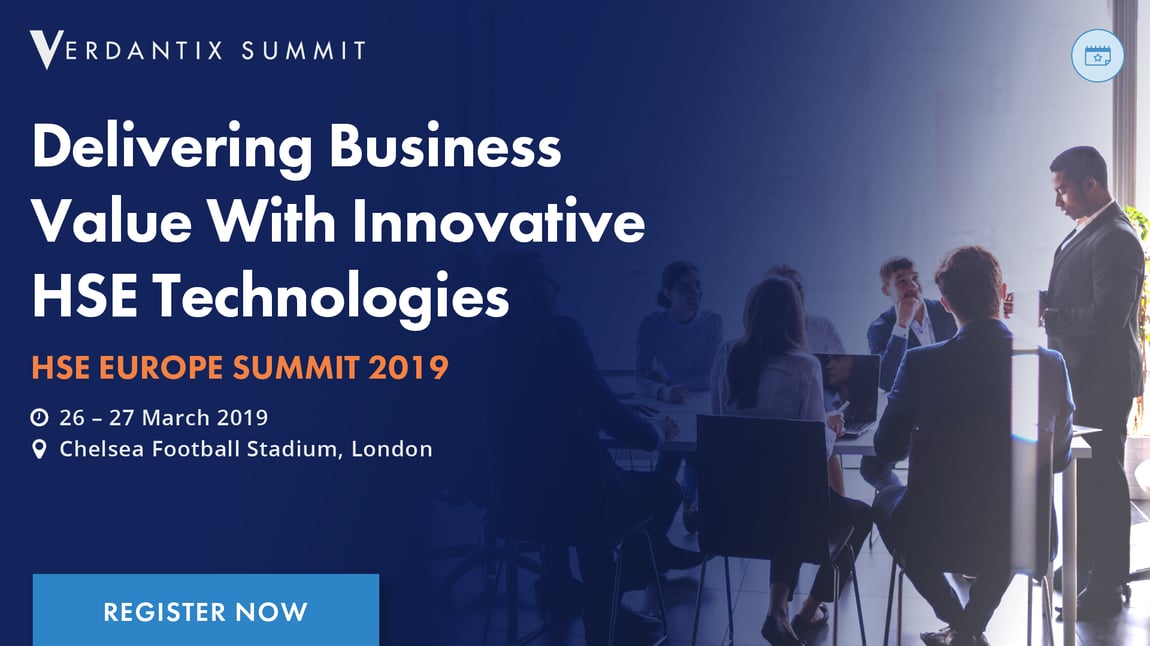 During the two-day Summit, SHE Software's CEO, Matthew Elson, will take part in a panel discussion alongside other industry leaders on the topic 'From Pilot Projects to Value Delivery: Mastering Emerging Tech Adoption'.
Joe Harmon, Vice President Product at SHE Software, will also lead a focus group discussion titled, 'The Stakes Are High. How Does User Experience Impact Engagement?'
The group will explore the challenges of creating a culture of safety, the role of UX/UI methods and configurable tools to improve employee engagement, and how the EHS market views the value of a highly engaged workforce.
Find out more about the Verdantix HSE Summit Europe 2019 here.
RELATED BLOGS

SHE Software to attend HSE Insight Summit
8 October 2018 - SHE Software Ltd
The SHE Software team will be attending the forthcoming HSE Insight Summit in Northern Ireland this week, where delegates and speakers will be looking at some of the key issues facing health and..
Read Article