Secrets to Success: SHE Software CEO shares insights at industry event
3 July 2018 - SHE Software Ltd

SHE Software CEO Matthew Elson has been sharing his thoughts on how fast-growing tech businesses can move from start-up to success.
Matthew discussed 'scaling up versus selling out' before an audience of tech entrepreneurs at a panel discussion in London organised by ScaleUp, a global network which helps UK businesses develop their potential.
The seminar, aimed at burgeoning tech start-ups, addressed the challenges faced by entrepreneurs as they transition. Matthew and several other key industry figures explored the pros and cons of scaling up versus selling out, drawing heavily on their own experiences.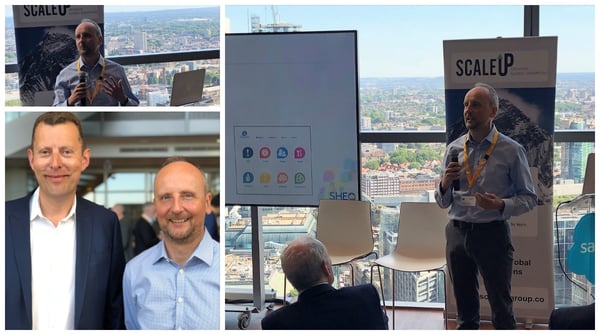 Matthew said: "There is outstanding innovation and creativity in the UK's tech industry: we have a global reputation, and the tech industry is one of the few areas which has maintained a very strong performance in an otherwise uncertain economic climate.
"However, developing a successful business comes with many challenges, and there comes a time in every start-up's life where questions about its future have to be asked.
"The premise is that too many promising UK start-ups 'sell out' too early, potentially losing, for the UK, the opportunity to develop global champions.
"The reality of course is that there are many conflicting pressures, and the aim of this event was to offer our perspectives as experienced business leaders who are wrestling with those challenges."
Matthew has considerable entrepreneurial experience, having acquired SHE Software in 2011 and taking over as CEO in 2014. Since then, the company has grown rapidly, increasing its headcount to 75 employees across the UK, New Zealand and the US.
A recent investment of £3 million by NVM Private Equity enabled the company to open a new centre of operations in Chicago in May, adding US interests to its well-established UK and APAC customer bases.
ScaleUp founder and chairman John O'Connell – who also founded StaffwarePlc, one the UK's most successful software companies – said he was pleased to see experienced entrepreneurs lend their knowledge, insights and connections to help create global champions in the UK.
He added: "Matthew shared a number of valuable key insights into the developmental journey of growing a successful business with his fellow entrepreneurs, which was very encouraging.
"On behalf of ScaleUp, I am delighted that we have been able to assist him in his achievements."
RELATED BLOGS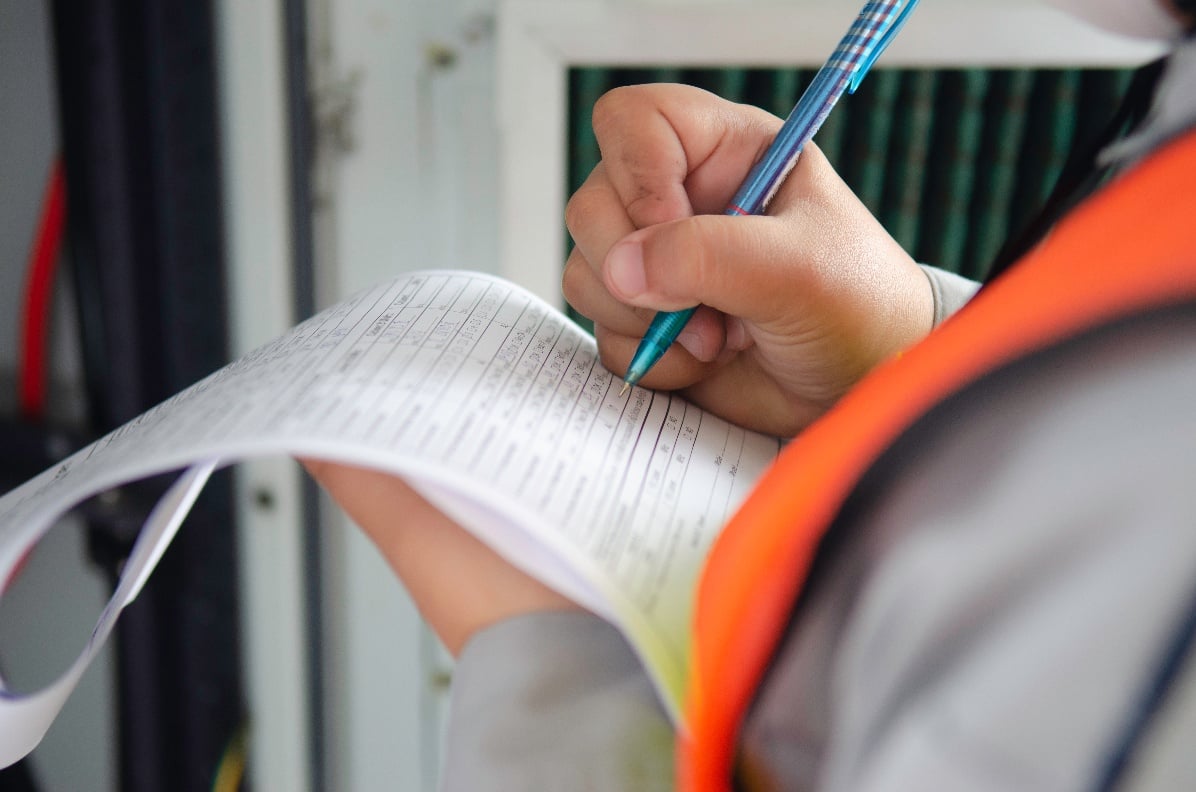 A Farewell to Manual Processes: Why You Should Ditch Them For Health and Safety
18 November 2021 - Evotix
One of the great classics in American literature is A Farewell to Arms by Ernest Hemingway. In the title, "arms" naturally means weapons, but it got us thinking about human arms—the ones attached to..
Safety Data and Analytics, Operational Efficiency, Safety Priorities, EHS Management Software, EHS, Workplace Safety Tips
Read Article