Looking back at ASSP Safety 2022
21 July 2022 - Evotix
Our team just finished our first major US conference since Covid-19 and what an experience it has been! The whole team loved being back with their EHS industry peers! Even more exciting was the re-launch of the Evotix podcast, "Two Bald Guys Talking Safety." More info on that below!
Our first time exhibiting as Evotix
This event was particularly special as it was our first major US event since rebranding as Evotix in November 2021. Previously, we attended Safety under our former SHE Software name, but we were delighted to see just as much buzz at our booth under the new brand.
And as part of our new look, we had our very own barista at the booth, serving hand-crafted coffee beverages for anyone who stopped by for a drink and a chat. Our color-coded 'sleeve menu' discussion guide – as you can see the photo below – was a real hit and helped guide chats at the booth.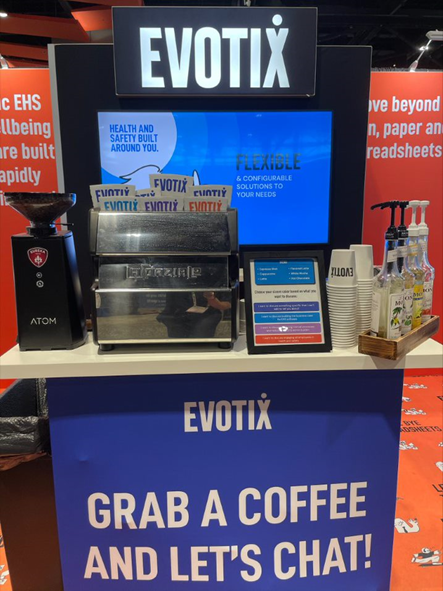 What we learned
Of course, the most important part of any event is the opportunity to learn from industry professionals and hear about the latest and greatest developments in the sector. Across the course of the show, we believe the following three takeaways were key:
- There's more urgency for digital solutions
Compared to ASSP Safety last year, we noticed significantly more interest in people looking to transition to digital solutions imminently. While there was still significant interest at past events, the urgency this year was clear.

Landon Dement, Global EHS Specialist commented:

"Health and safety professionals want to be proactive in engaging their leadership teams in safety, and that means investing in the digital technologies that make it possible. People have always been interested in making the transition to digital – but that need is now more pressing than ever."
- Accountability is key
Safety must be the responsibility of everyone, not just those who have it in their job titles. At the event, there was significant interest in solutions that could keep employees accountable by tracking key performance indicators (KPIs) and refining processes to make them more accessible.

As Daria Voronina, Solutions Consultant said:

"Buy-in is required from stakeholders across all levels to be successful. There was a lot of interest in accountability in safety this year and many people were experimenting with the Job Hazard Analysis (JHA) and Inspection forms at our booth. Employees across the business need to be held accountable to complete the safety tasks that are part of their roles, and our goal is to make that as efficient as possible."

- Disparate systems are becoming overwhelming
We heard a lot of frustration from many of the event attendees about feeling overwhelmed by the lack of tools and support in EHS.

Thomas Legeza, Business Development Representative noted:

"Where tools are available, the systems are often disparate – requiring multiple different JHAs for just one activity. It's vital that a tool which supports standardizing processes must have all the necessary systems in one place."

I'm not a statistic
We were also proud to launch, "I'm not a statistic," an Evotix magazine about the human impact of workplace injuries and well-being. I'm not a statistic aims to highlight the people behind the statistics on workplace accidents – and the impact that poor health, safety and well-being practices have on them and their families. After all, individuals, not statistics, are the heartbeat of organizations around the world – yet, the World Health Organization (WHO) and International Labour Organization (ILO) report more than 360,000 deaths per year due to occupational accidents.

It's a campaign we are particularly passionate about as it aligns closely to our mission, and we were very proud to be sharing its message at our booth.
Two Bald Guys Talking Safety is back
We had such a great time at the event, we recorded a podcast about it! That's right, Two Bald Guys Talking Safety is back! In this latest episode, Langdon Dement, our Global EHS Specialist, and Julian Taylor, our Head of Enablement, discuss their top highlights from attending the conference.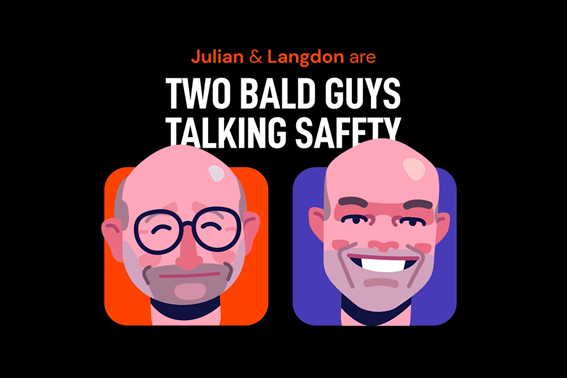 Catch up on their thoughts here for anything you may have missed from Safety 2022.
RELATED BLOGS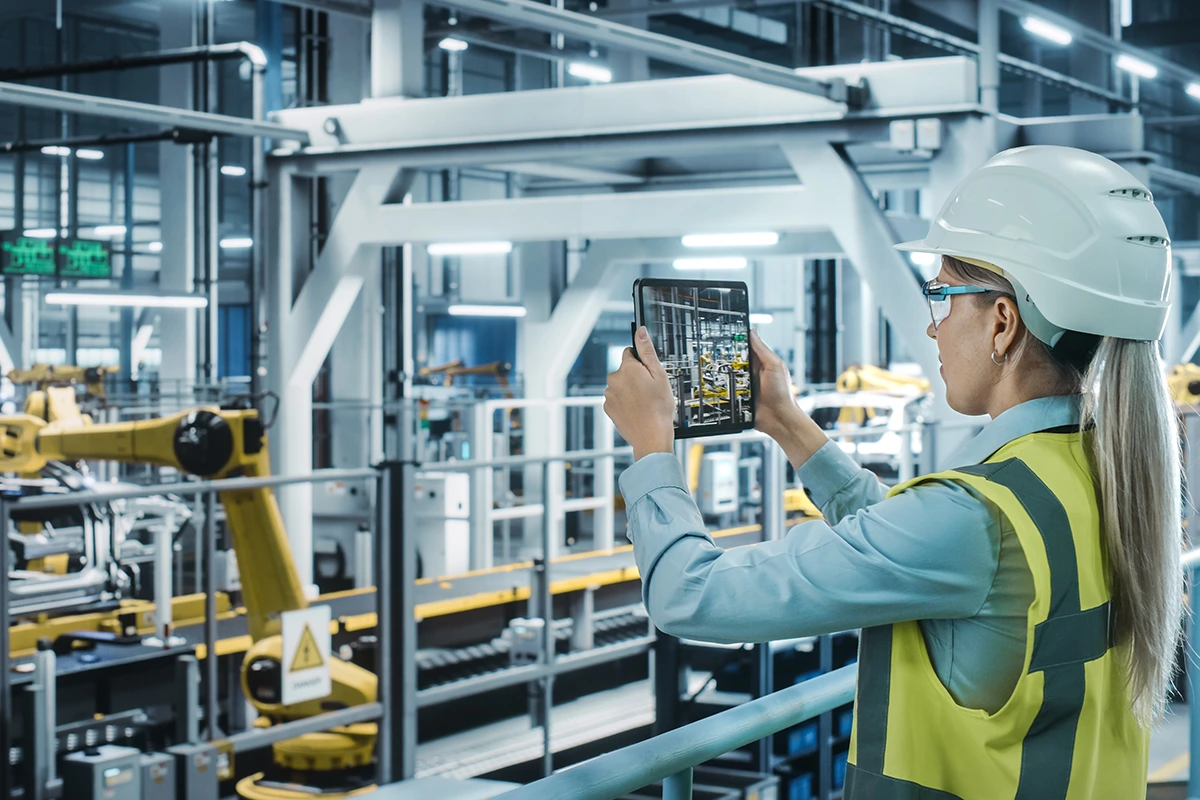 The Perfect EHS Software for Your Business
3 November 2022 - Evotix
Congratulations! You're at the stage of your EHS management journey where you understand the importance of using digital technology to help you create a smarter, safer workplace.
Investment in Safety, Digital Transformation, EHS Management Software, Incident Management, EHS
Read Article