How EHS Software Can Make Your Safety Strategy Smarter
11 October 2022 - Evotix
In the age of abundant data, we track everything. Calories, steps and hours of screen time are all meticulously charted, because we know that understanding how we behave today can help us become better tomorrow.
EHS (Environment, Health and Safety) software was created with this idea in mind. From the beginning, it was created for better documentation, easier reporting and streamlined training. With all this accumulated data in the system, EHS managers can now begin to identify common patterns from incidents, allowing businesses to determine a type of predictive analytics from hazards reported, risks identified, assessments created and more.
Having that insight is indispensable. With far too many people falling victim to occupational injuries, illnesses and deaths, tapping into EHS software can help businesses provide evidence that activities, processes and actions are preventative and compliant.
For a lot of sites across the world, that could mean that tomorrow is safer and smarter.
What smart EHS looks like
EHS software provides a means of capturing, managing and streamlining information and workflows. It places the power of easy-to-use technology in every employee's hand and has the ability to embed health and safety into every day-to-day activity.
It's an irrefutable asset, especially for businesses with elaborate, dispersed operations that require fast and agile solutions.
EHS software is designed to support every aspect of a company's health and safety within a company's culture, including:
Incident management: EHS software helps businesses navigate the incident management process at every step. From initial report, response and investigation to management and corrective and preventative actions, EHS software helps businesses analyze all reported events and prioritize safety process improvements so they can reduce the likelihood of future incidents.

Audits and inspections: EHS software helps businesses conduct audit and inspections in real-time with the opportunity to include critical contextual information, allowing users to add images and attachments. Collecting this information electronically helps businesses demonstrate compliance and best practices to the organization as well as to external regulators.

Training: EHS software uses microlearning to embed instruction in the flow of everyday activity, allowing businesses to engage their workforces with targeted content that makes learning fun and memorable.
Employers are responsible for worker well-being. And by harnessing the latest technology, businesses can overcome their most pressing EHS challenges and move closer to the safer, more positive future they're striving to reach.
How EHS software can help your industry
A "safe and healthy workplace" will look different for every business. Every organization has a variety of factors to consider such as inherent hazards in the workplace, specific injury types which can't be eliminated and extreme working conditions.
EHS software can help you take a personalized approach and give your employees exactly what they need to work safely. Every industry can benefit.
Smart data and analytics are helping workplaces become safer. Below are three examples of industries that are using EHS software well:
Construction
Construction regularly ranks among the top industries for accidents and injuries while on the job. The combination of heavy and sometimes hazardous materials, large machinery and plenty of people in proximity is an inherently riskier endeavor than a traditional workplace where the surrounding boundaries and functions have already been defined. On top of this, daily tasks not only put workers at risk of injury, but also of developing various health-related issues and disorders.
How EHS software can help: EHS software offers the construction industry a platform for training, giving people simple, mobile tools to increase education on health and safety that ultimately helps employees identify and report hazards easily. It also makes scheduled audits and PPE checklists easy to use with the ability to add pictures and attachments for context. And it helps contractors quickly understand performance, spot concerns and find areas that need attention.
Manufacturing
Working near heavy machinery, conveyor belts, combustible liquids or explosives pose considerable risk to human health. Yet, safety can often take a backseat in an industry where companies are under constant pressure to keep costs down to remain competitive. As a result, workers are susceptible to life-changing injuries like falls from heights, electric shocks or amputations.
How EHS software can help: EHS software can reduce these risks and empower managers to take decisive action to safeguard their teams by giving them accurate information on which to establish policies and processes that meet regulatory requirements and best practices. It can also help you coach your workers on ways in which they can manage their exposure to risk. And equipped with new ways to manage risk appropriately, you can ask the right questions and analyze causes.
Warehousing
Warehousing and storage facilities are busy, fast-paced environments, where people interact with constantly moving vehicles and automated systems. It is vital that workers are aware of their surroundings, understand hazards and learn how to mitigate them.
How EHS software can help: EHS software takes you away from paper and spreadsheets and back onto the warehouse floor. Share information about risks, establish safe practices, capture inspections and train your team on the go with microlearning.
Where do I start?
EHS software is for every business that wants to bring their safety policies into the digital age.
Getting started is easy. Whether you're new to EHS or looking to expand your knowledge on this important topic, we can help you and your organization. Our 30-min free e-Learning course is designed to help you facilitate conversations around why health and safety matters.
With our support, you can review the safety maturity of your organization and define exactly what excellence looks like for your organization. You're only one step away from raising the standard of a safe, fulfilling workplace. Get started today with the Evotix EHS Academy.
RELATED BLOGS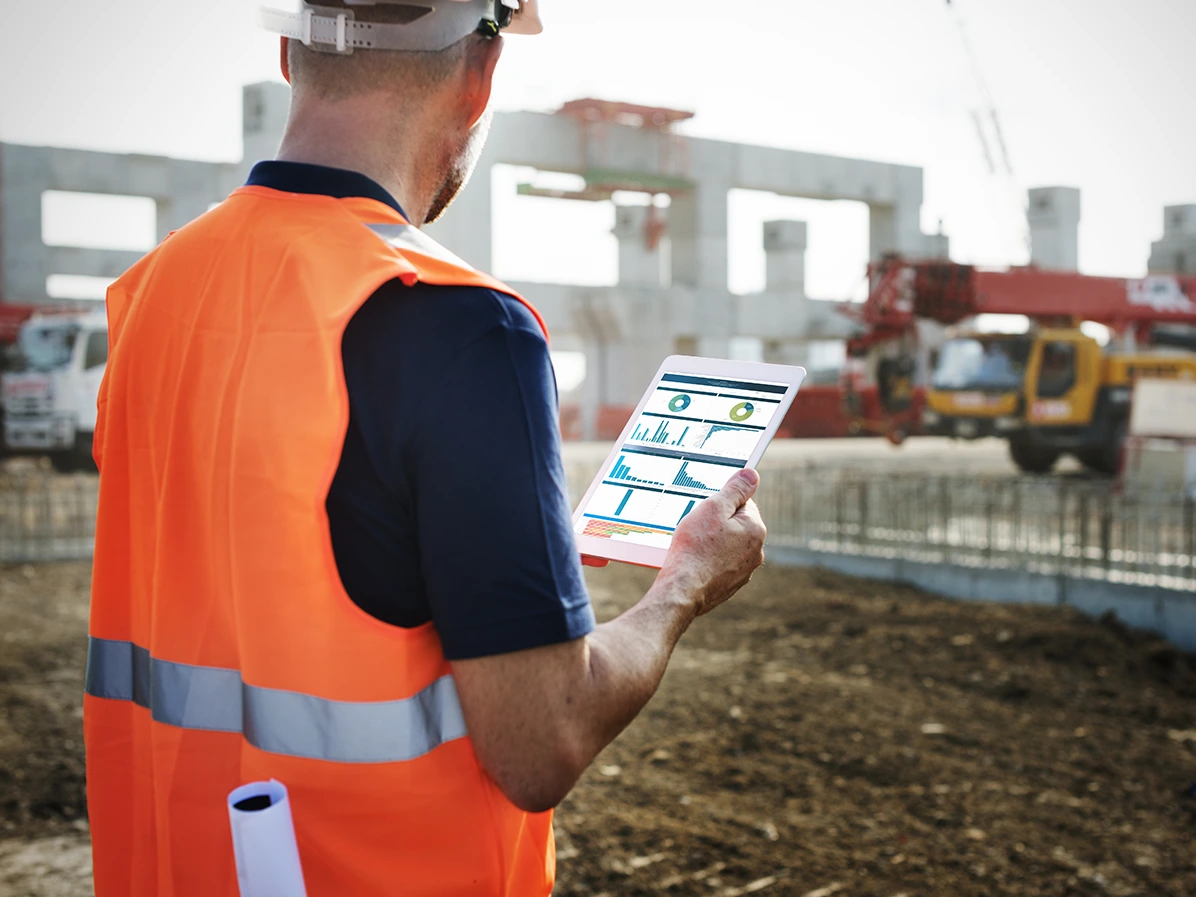 What is EHS Software? The Ultimate Guide
9 March 2022 - Evotix
The rate of workplace accidents is far too high. In fact, in some countries, it hasn't been improving at all. Behind every one of those statistics is a name and a family – and that's why at Evotix,..
Investment in Safety, Operational Efficiency, Safety Priorities, EHS Management Software, EHS, Safe Operations
Read Article