Health and safety download with...Kimberly Baker
16 July 2019 - Evotix
In this month's health and safety download, we speak with Kimberly Baker, Vice President of Talent Management & Development, about her role, what is happening in the world of talent & development, and her love of gardening!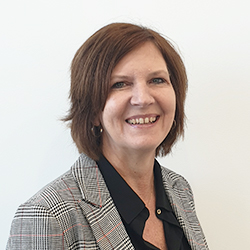 Hi, Kimberly! You've been at SHE Software for about a year now…What led you to come on board?
Due to continued global growth, which includes our launch into the US market, it was the perfect time for the leadership team to bring someone on board specialising in talent development. Since joining, I've been able to work with the team and feel as though I am making a difference. What really drew me in was meeting the team and seeing first hand the positive culture in place whilst at the same time being challenged with overseeing how we can expand our team while protecting all the reasons why people love working at SHE Software!
Kimberly, can you tell us a bit about yourself?
I am married with eight wonderful kids between myself and my husband. We are expecting our ninth grandchild. When I'm not working, I enjoy upcycling and working on my garden. I joke that my hobbies say a bit about who I am and how it relates to my role at SHE Software.
With my upcycling hobby, I take items that some people may discard and repurpose them. A favorite piece of artwork at my house are shutters from a house that my dad renovated. Each upcycling piece has a story and I love the opportunity to give it life. Repurposing = creative problem solving.
As for gardening, I'm the overzealous plant lady…I currently have about 30 plants and counting. What I enjoy most about gardening is being able to watch things grow – having the chance to cut off a leaf shoot, put it in water, see the roots grow, then put it in the right container to enable it to reach its full potential. As funny as this sounds, plants are like people – they just need the right environment to grow into something more.
What does a typical day look like?
Each day is different, but there are some common themes with each week. I spend about 50% of my time talking to people and working on ways to help them reach their fullest potential. If they have a challenge, we discuss how to overcome it. I work with our existing talent and figure out how best to help them grow.
About 20% of my day is spent working on sourcing new talent to join our team. I work not just on open career opportunities, but on starting to build a pipeline of talent for future opportunities with us. We are growing at such a speed that it's important to our overall company strategy to have contacts ready to join as new positions open.
As we've discussed, you lead our talent management – what are some exciting new initiatives going on?
With our growing workforce, we've recently taken the opportunity to revisit our company values to make sure they are aligned with our business strategy. We've spent the past year speaking with our team, getting their feedback and understand what we value as a company. We will be rolling out channels to share internally and externally on how our employees are living these values!
We are customer-centric
We are empowering
We are collaborators and communicators
We are innovators
We are results driven
We are people of integrity and transparency
Another exciting initiative is the creation of our Sales Development Representative team which is transforming our sales process to drive our customer-centric approach to everything we do. I'm looking forward to seeing how this new process transforms the way we partner with our clients.
In what ways are you seeing health and safety software having a positive impact on our customers?
Outside of remaining in compliance with regulatory bodies and the financial benefits of maintaining a safe workplace, prioritizing health and safety is just very good for business.
An important part of Talent is being sure that employees feel safe at work and ensuring that they can come to work and not be distracted by worrying about their safety on the job. It isn't just the responsible thing to do, it's the right thing to do. Employees who feel safe at work are more engaged and productive.
Our software provides organisations with an easily accessible way to manage health, safety and compliance. We've seen our customers develop into more engaged, proactive and happy workplaces since they've implemented Assure.
What is your biggest health and safety no-no?
What really gets me is people thinking health and safety is not important enough or 'not my job'. Health and safety is part of everyone's role! This is a responsibility we should all own so that everyone gets to enjoy long fulfilling lives with their loved ones.
When you are not working, how do you relax?
Biking and kayaking with my husband, children and grandchildren, spending time in the garden, or cooking.
What is your guilty pleasure?
Watching 'The Bachelor' (while in the US) and 'Love Island' (while in the UK).
Last question! How would people describe you in three words?
Adventurous. Driven. Self-reflective (ever-evolving).
RELATED BLOGS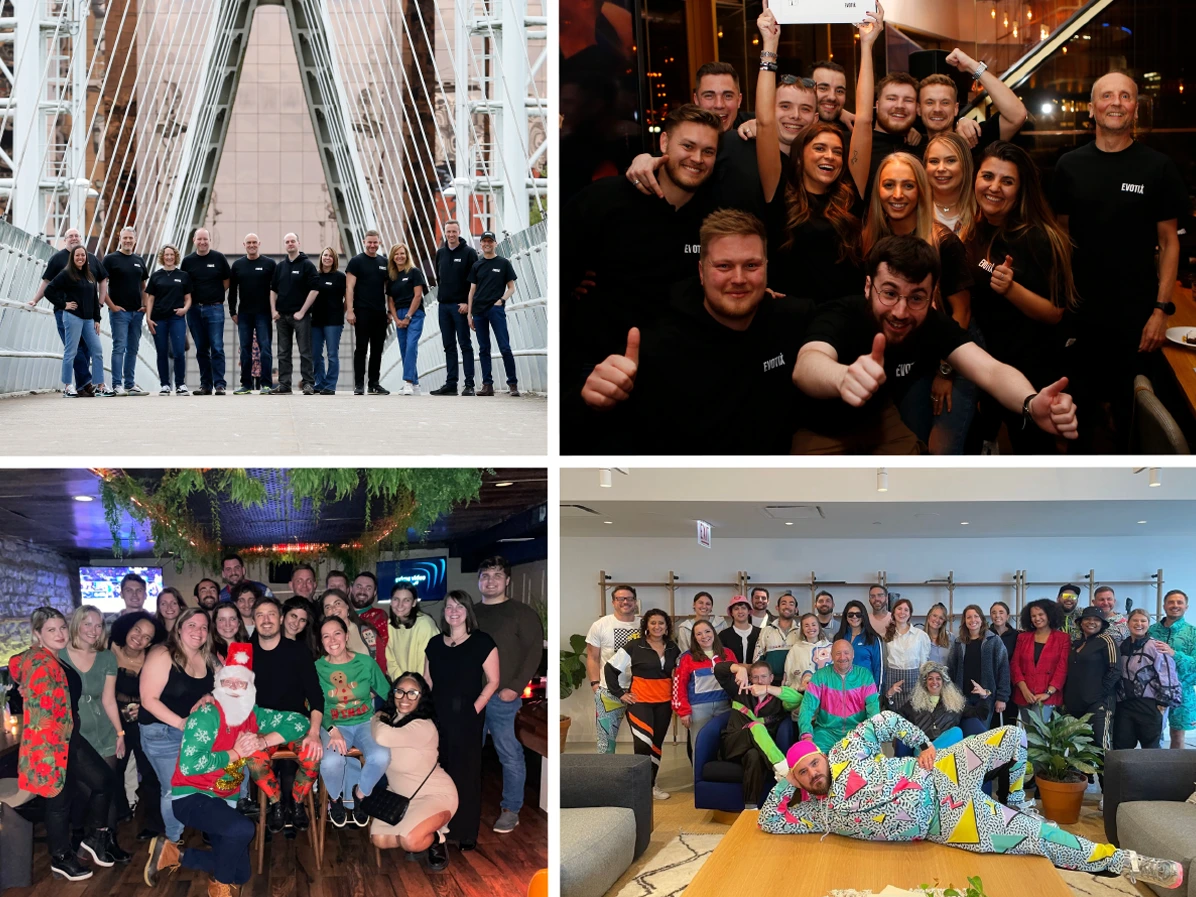 At Evotix People Are Our Superpower
9 February 2023 - Evotix
As a company, we exist to bring people and technology together with intuitive, human tools that radically change organizations' approach to health and safety. Our technology helps solve EHS..
Safety Leadership, Morale and Engagement, Evotix, Safety Culture
Read Article