Fire risk to low paid factory workers
21 March 2017 - Evotix
Fire may well be one of the greatest threats to the low-paid and illegal workers in Britain. This follows an investigation made by Channel 4's Dispatches programme which used undercover reporters to expose factory conditions in Leicester.
High street stores are allegedly selling clothes made in sweatshops by workers who are paid as a little as £3 an hour. The investigation into British factories connected to some of the UK's most popular fashion chains has uncovered shocking employment practices. The Dispatches programme used undercover reporters to expose factory conditions. Bosses were filmed smoking on the factory floor despite being surrounded by flammable materials. Plus, rubbish was piled high on the floor and fire exits were blocked.
The documentary, Undercover: Britain's Cheap Clothes, aired on Channel 4 in January of this year. Karen Edwards, executive producer at Blakeway productions, which shot the footage, said: "We were also shocked by how concerned our health and safety experts were by the fire risk." And now the Ethical Trading Initiative (ETI), a pressure group on workers' rights, is calling on the HSE to take part in a joint campaign in response to systemic employment and health and safety abuses at Leicester garment factories (as reported by Elaine Knutt in Health & Safety at Work, 13th March 2017).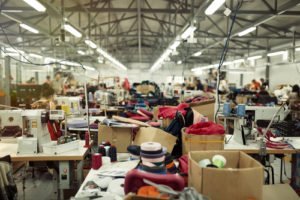 Knutt reports that the ETI wants to see "a hard-hitting and uncompromising multi-sectoral response" from the HSE, the Gangmasters and Labour Abuse Authority and HM Revenue and Customs to address problems it compares with Bangladesh and China. According to the ETI, Leicester's garment sector is resurgent as growing demand for affordable "fast fashion" and high shipping costs have encouraged retailers to turn to them alongside suppliers in East Asia or the Indian subcontinent. There are thought to be at least 250 such businesses in the Leicester area, most with fewer than 20 employees.
There have been serious concerns for the health and safety of workers in garment sector since 2014, when ETI and a group of leading brands, including New Look, River Island and Asos, jointly commissioned a report by the University of Leicester. It suggested that there was under-reporting of RIDDOR-type incidents and poor health and safety conditions.
Commenting on the ETI's initiative, Jane Coombs, Business Development Manager at SHE Software, said: "As we know, fires can occur and spread very rapidly and, of course, this will be of great concern to anyone, wherever they may work. Managing a small business is demanding, especially when times are tough, and so the last thing anyone wants to do is burden companies with onerous regulations, or to play the blame game. However, health and safety needs to be an integral part of any commercial operation. At SHE Software we have extensive experience in working with customers to develop their business case and to help them to understand and make an investment in our software, which in turn supports and improves compliance to reduce costs to a business. SHE possesses a unique ability to help clients assemble financial return on investment calculations, while addressing wider considerations such as implementation risks."
RELATED BLOGS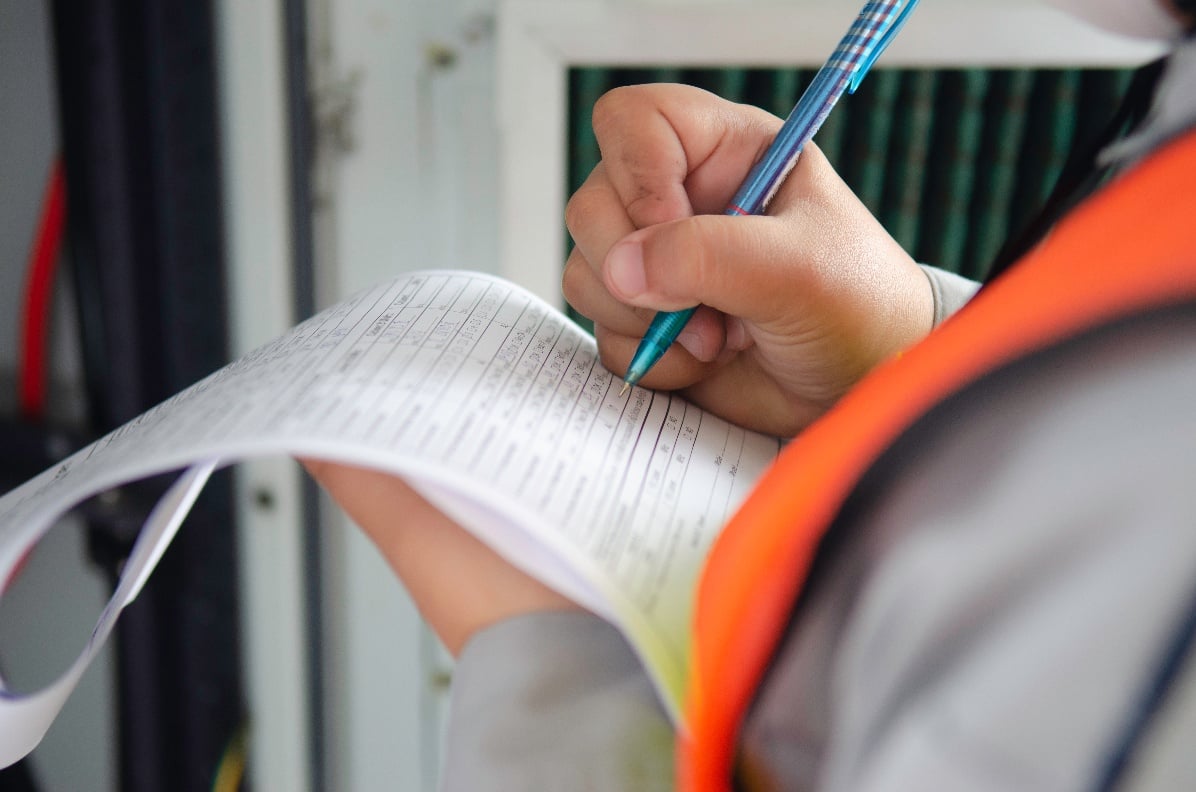 A Farewell to Manual Processes: Why You Should Ditch Them For Health and Safety
18 November 2021 - Evotix
One of the great classics in American literature is A Farewell to Arms by Ernest Hemingway. In the title, "arms" naturally means weapons, but it got us thinking about human arms—the ones attached to..
Safety Data and Analytics, Operational Efficiency, Safety Priorities, EHS Management Software, EHS, Workplace Safety Tips
Read Article