The Ultimate Guide to the Importance of Incident Reporting
26 January 2023 - Evotix
Incident reporting is a crucial step for ensuring health and safety in the workplace. Regardless of accident severity, every little detail should be reported – otherwise, it might happen again on a much larger scale. OSHA requires that businesses with more than 10 employees keep a record of workplace incidents, but many senior managers still don't know how to accurately record them.
Below we'll outline incident reporting that will lead to a safe and secure workplace.
What is incident reporting?
Incident reporting is the action of recording an incident such as an injury or damage to equipment or property. Incident reporting is often documented on an incident reporting form – which is completed by collecting as much data as possible about the incident that took place. It's important to note that this data must comprise cold, hard facts rather than fluffy opinions or biased statements about what happened.  
The form should also include evidence of the incident (photos, video footage or illustrations) as well as signatures from the people impacted or witnesses to further provide legitimacy.  
Recording detailed information in this way protects organizations when it comes to inspections and insurance claims, and also helps prevent the incident from repeating itself again.  
Once an incident report is filled out, an investigation into the incident is conducted. This is then followed by the roll-out of preventative safety measures or staff training to ensure similar incidents don't occur in future. Then, staff training and further awareness linked to the incident is carried out. 
Importance of incident reporting
We've outlined the top five reasons for reporting incidents below:  
1. Preventing even more serious incidents from occurring   
By proactively reporting incidents and near-misses, companies can put mechanisms in place to mitigate these incidents before they endanger or harm another employee. Such strategies may include reviewing SIF (serious, injury and fatality) incidents to ensure they're reduced.  
2. Enhancing understanding of risks in the workplace 
Regular reporting of incidents can ensure that an organization stays on top of safety risks every day. By encouraging all workers - whether on the factory floor or senior management - to report incidents across the spaces they're working in, all areas of the workplace are covered. This helps cultivate a collective understanding of the diverse risks that can appear across different areas of the business.  
3. Ensuring compliance with regulations
Reporting of incidents also helps to ensure you're staying compliant with the regulations. Organizations without a sufficient incident reporting mechanism risk being penalized. 
In the US, OSHA requires that employers report fatalities within 8 hours, and severe injuries including in-patient hospitalization, amputation or eye loss within 24 hours. The consequences of not reporting depend on the seriousness of the incident, but penalties can range from fines imposed on the business, to up to two years imprisonment for the person (or people) responsible for the incident.  
Incidentally, by regularly reporting these incidents, you'll be able to get a better grasp on the key health and safety challenges facing your workforce and where to focus your attention.  
4. Saving time, money and resources
Besides reputational damage, companies that fail to adequately report accidents stand to lose financially, too. The higher the incident rate, the more costs incurred for the business – with the total cost of workplace injuries costing US businesses $163.9 billion in 2020. This figure includes lost productivity due to time injured employees had to spend off work.   
Reporting incidents more effectively is one way to curb these costs. According to USI, an improved risk management approach can reduce companies' liability premiums by up to 30%. 
5. Enabling active engagement of health and safety
Proactive reporting helps organizations create a culture of engagement and further promotion of all things health and safety. The benefits of creating a positive culture are plentiful, including, of course, the reduction of actual incidents. Having well-trained employees who are knowledgeable on the risks in their workplace also decreases the chance of productivity being stalled should an incident occur, as they'll know how to handle various situations.   
Many businesses see a boost in overall employee morale. Feeling safe and secure at work is likely to alleviate stress, meaning employees are able to carry out their duties more effectively. Having a good safety record is also great for your reputation, giving you a bigger pool of qualified candidates to recruit, as well as making your existing employees more likely to stick around.  
Creating a culture of reporting has the impact of continuously promoting active engagement around an organization. As employees share best practices and learn from each other's experiences, they can help boost their own well-being through a greater understanding of incidents and how to prevent them. A positive reporting mindset helps establish a workplace of camaraderie, understanding and partnerships – decreasing the risk of employees developing mental health problems as a result of feeling unsafe or isolated at work.  
Types of incidents that require reporting 
There are several types of incidents that companies need to keep an eye out for. The most common types of incidents are listed below: 
Near misses  
A near miss is an incident that, while not actually causing injury, has the potential to cause harm. Research has shown that for every 90 near-miss incidents that take place, an accident will occur.  
Slips, trips and falls  
One of the "Fatal Four" leading causes of construction deaths (alongside being struck by equipment and electrocutions), are falls that often occur as a result of bad lighting, slanted flooring, cables and liquid spillages. According to the CDC, such incidents account for 26% of all nonfatal injuries in American workplaces.  
Electrocutions  
Electrocutions are also a common incident to watch for. While the Electrical Safety Foundation International noted a 24% decrease in fatal electrical injuries over 2020, nonfatal electrical injuries rose by 17% over the same period – suggesting that more businesses need to take additional precautions to protect their employees from electrical hazards.   
Struck-by-objects  
These types of injuries occur when a worker is hit by an object or piece of equipment that's falling, rolling, sliding, slipping or swinging – such as books on a shelf or a moving car. Alongside electrocutions, falls and getting caught between objects, struck-by-object incidents account for 60% of all construction-related deaths.  
When should an incident be reported?
 Whether it's a fatal incident or just a near miss, incidents should be reported as close to the actual event occurring as possible. Many employers have introduced strict time frames for the reporting of workplace incidents so they can ensure efficient reporting. As mentioned above, OSHA has placed time limits on businesses for the reporting of fatalities within 8 hours and 24 hours for serious injuries.
Incident report example template 
When writing up an incident report, the key elements below should be included:   
1. Incident type (a SIF, near miss, adverse event or no harm event) 
2. Where the incident took place (specific location within facility)  
3. Date of incident  
4. Time of incident  
5. Description of the injury/damage incurred  
6. Contact information of parties involved and witnesses  
7. Any pictures or video footage of the incident/property damage  
8. In-depth description of the incident  

How the incident occurred

Results of incident  

Safety equipment involved  

Person involved statement  

Witness statement  

Relevant notes 
9. Treatment of the injury  
10. Cleaning up of associated area  
11. Analysis of the incident
Cause of incident  

Health and safety breaches  

Steps to remove incident  
12. Prevention strategies for any similar risk in future   
How to effectively manage incidents
There's no doubt that effective incident reporting is a key link in the chain when it comes to promoting a safe workplace. The only issue is that many organizations rely on manual processes – stunting their ability to accurately record and rapidly respond to incidents.  
If you're serious about enacting real change that'll make your workplace safer and healthier, we suggest using software that will help streamline the process. Using a solution that also includes a mobile app to enable employees to report on any device, anytime, anywhere is critical for immediate incident reporting, engagement and success.
A solution that has pre-configured template builders as outlined above enables organizations to create customizable forms that fit their specific processes. Additionally, software gives you the ability to track actions to completion and provides access to dashboards that'll enable you to easily spot trends and prevent recurrences of incidents.  
 Having a robust incident reporting system and communication platform that promotes the importance of incident reporting are vital pieces of the puzzle when it comes to maintaining health and safety in the workplace. They not only ensure more regular reporting of incidents, but also assure employees that you're doing everything you can to keep them out of harm's way while fulfilling their duties – promoting an all-round happier and more productive workplace.  
To learn more about real life scenarios around incident management, check out our podcast, Two Bald Guys Talking Safety. Langdon and Jules discuss "If Workplace Safety Incident Investigations Were Left to Magnum PI" in episode 208 that moves past the importance of incident management and how to spot hazards to incident investigations, arguably the most important part of incident management.
RELATED BLOGS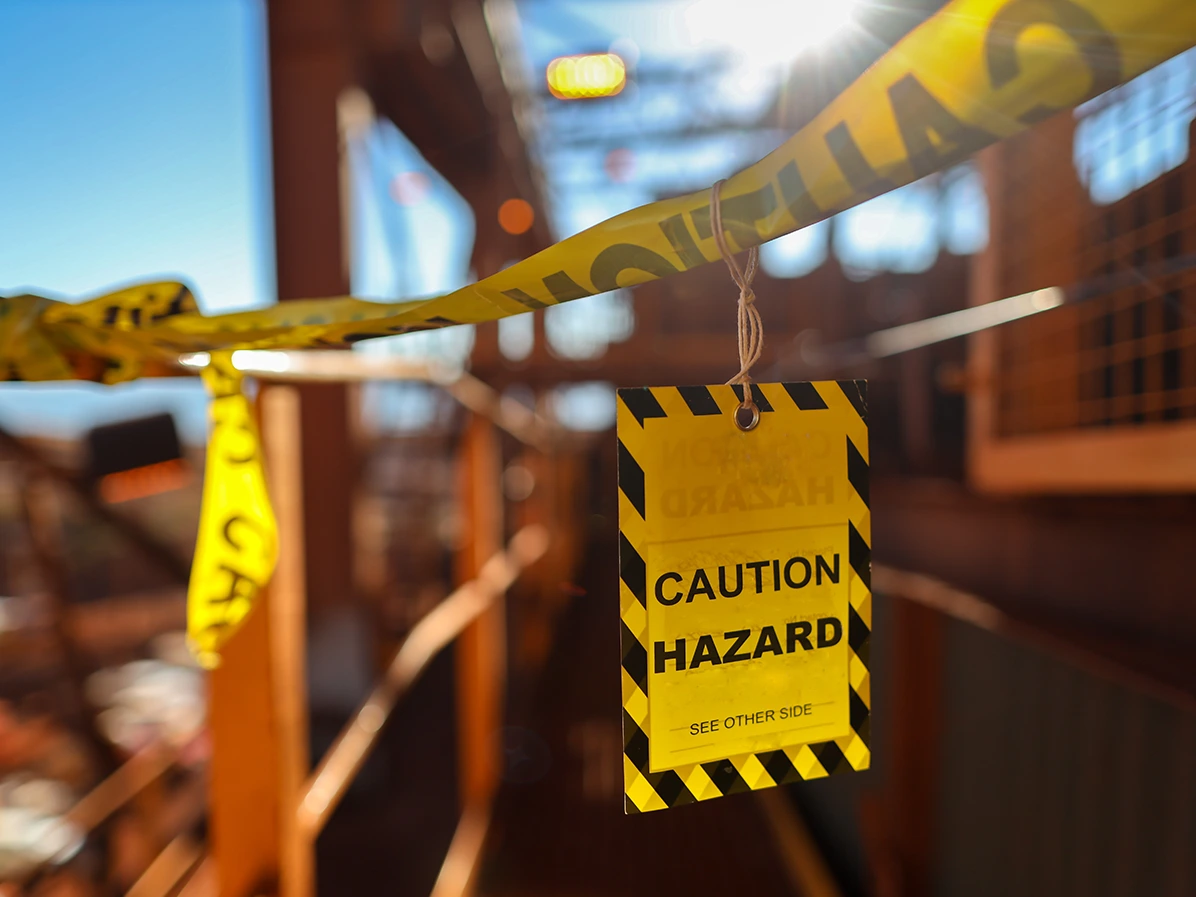 What Is Safety Incident Management and Why Does It Matter?
14 February 2023 - Evotix
Today, workplace accidents still occur all too frequently. In North America alone, 2022 saw 2.6 million reported workplace accidents and illnesses. There are many reasons for workplace incidents to..
Investment in Safety, EHS Management Software, Incident Management, Safe Operations
Read Article